Chandrika Devi Mandir – Guide
On the banks of river Gomti, Chandrika Devi Mandir is one of the oldest and most popular pilgrimage sites in Lucknow. Chandrika Devi Temple is said to be over 300 years old and Dedicated to Goddess Durga.
The idol of the presiding deity of the temple is on a single rock and consists of three heads. This famous Hindu holy site in Lucknow is also mentioned in various Hindu texts, Skanda and Karma Purana. The crowd doubles on the auspicious days of Amavasya and Navratri.
History of Temple
The exact place of origin of popular Chandrika Devi Mandir, Lucknow, is not yet known. However, the present construction of the temple traces its history back to around 300 years ago. It is said that before the construction of the present temple, there was only dense forest here. Once a local man of Kathwada village had a dream of Chandrika Devi and hence, decided to build a temple. However, the idol of the presiding deity was established by another village, which was later installed in this temple.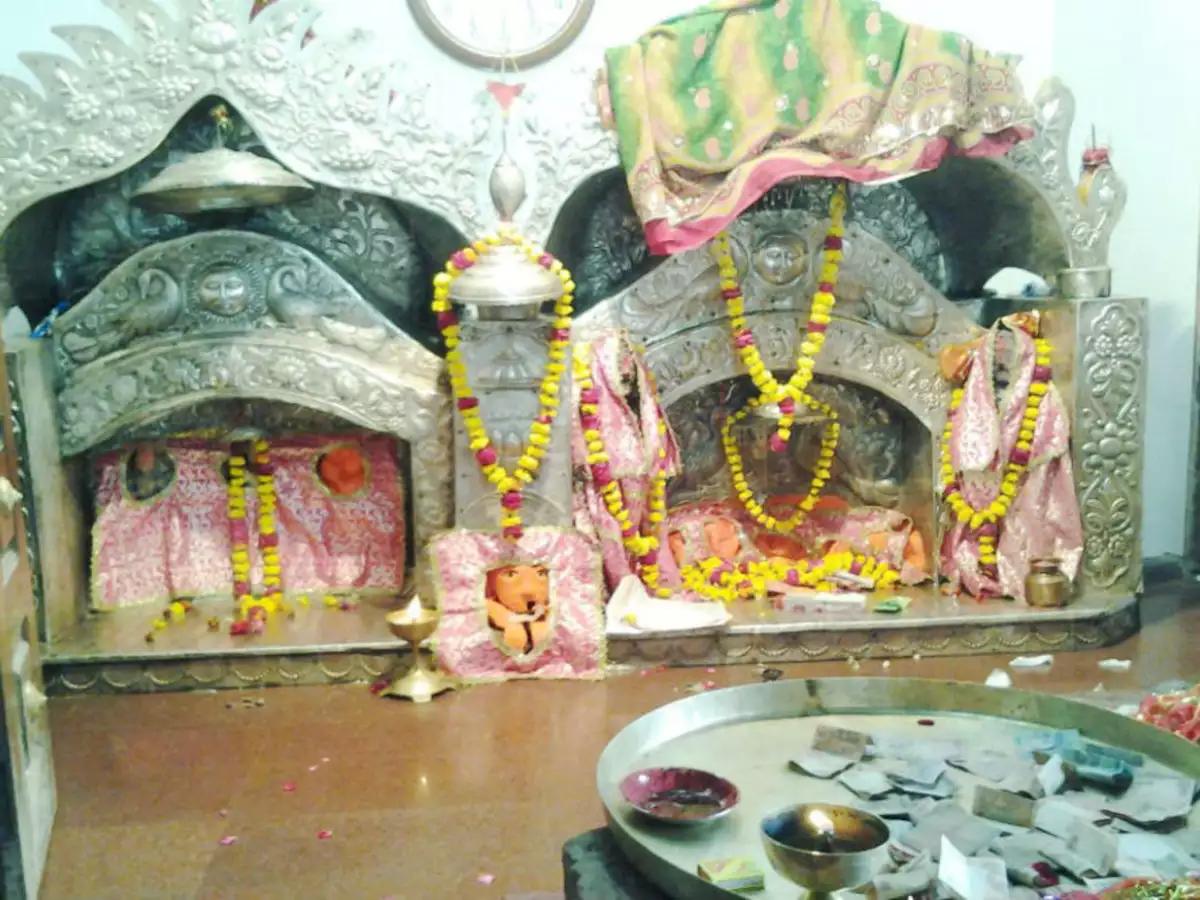 Chandrika Devi Mandir Timings
The Mandir of Chandrika Devi remains open on all days of the week i.e. from Sunday to Saturday for the devotees. Tourists can visit here on any day from 5:00 AM to 1:00 PM and from 2:00 PM to 11:00 PM.
Day
Timing
Monday
5:00 am – 1:00 pm
2:00 pm – 11:00 pm
Tuesday
5:00 am – 1:00 pm
2:00 pm – 11:00 pm
Wednesday
5:00 am – 1:00 pm
2:00 pm – 11:00 pm
Thursday
5:00 am – 1:00 pm
2:00 pm – 11:00 pm
Friday
5:00 am – 1:00 pm
2:00 pm – 11:00 pm
Saturday
5:00 am – 1:00 pm
2:00 pm – 11:00 pm
Sunday
5:00 am – 1:00 pm
2:00 pm – 11:00 pm

Places to visit near this Temple
Bara Imambara
Bara Imambara is one of the most famous monuments to visit in the city of Lucknow. The monument, named after the Nawab of Lucknow who commissioned it, is an important place of worship for Muslims. Large number of people come here every year a to celebrate the religious festival of Muharram.
Lucknow Zoo
Lucknow Zoo is a good place to visit located in the heart of the city and is a favorite haunt of wildlife enthusiasts. This sprawling zoo spread over an area of ​​71.6 acres was established in 1921 to commemorate the visit of His Royal Highness the Prince of Wales. This zoo was earlier known as Prince of Wales but was later renamed.
Ambedkar Memorial Park
Ambedkar Memorial Park is a major tourist destination in Lucknow which was built in the memory of people like Bhimrao Ambedkar Kanshi Ram and others who dedicated their lives for equality and human justice. Made with a budget of seven billion rupees, this park is one of the best places to see in Lucknow.
Clock Tower
Hussainabad Clock Tower was built in 1881 and since then it is the tallest clock tower in India which is 67 meters high, which displays Victorian-Gothic splendor with a 14 feet long pendulum and has 12 petalled flower shaped clocks. Has a dial.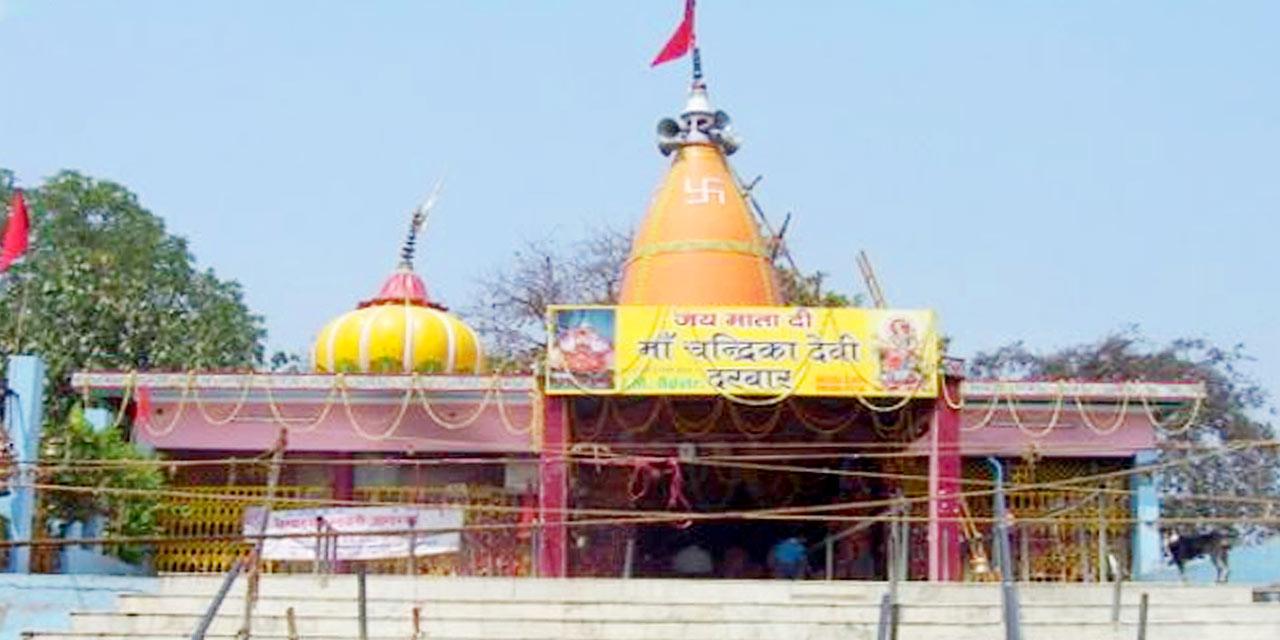 Also Read: Maa Durga Mandir Varanasi, Timings, Travel Guide, and How to reach
How to reach Chandrika Devi Mandir
By Air- The Nearest airport from Chandrika Devi Mandir is Lucknow airport. From here you can easily reach this temple by using local transport services or taxi.
By Train- Nearest Railway Station to Chandrika Devi Temple is Manak Nagar Railway Station which is at a distance of 3 km away and Lucknow Charbagh Railway Station which is at a distance of 3 km away from this temple. From here you can take cab or auto to reach this temple.
By Road- The nearest bus stand to Chandrika Devi Temple is Alambagh, which is 34 km away. You can also reach here by your own vehicle as its roads are well connected with the other cities of the country.
Subscribe our TFI Dharma YouTube channel to watch Devotional videos because we are here to serve Sanatana Dhrama: TFIDHARMA