Manav Mandir Old Manali – Guide
Manu Temple or Manav Mandir is a prominent temple located in Old Manali area which attracts lakhs of tourists from all over the world every year. Manu Maharishi Temple is dedicated to sage Manu, the great sage. According to Hindu mythology, Manu is the originator of mankind. Legend has it that he saved the Vedas and the seven sages from the flood. It is believed that sage Manu landed in Manali after the great flood and then stayed here. Manu Temple attracts tourists from different parts of the world, as this temple is the only existing temple dedicated to sage Manu.
History of this Temple
The Manav Mandir is dedicated to King Vaivasvata Manu, who is believed to be the creator of mankind. He is also called Sanatan Hindu Lawgiver. Ancient scripts refer to the sage with the name Manu Alaya which translates to the abode of Manu. According to a legend, when sage Manu was washing his hands in a river, he found a carp fish in it.
This carp fish was actually Lord Vishnu appearing in the form of a fish. The fish asked the sage to save her. Rishi put the fish in a bowl to save it.The fish became so big in size that it was being made even in the river, after which the sage transferred the fish to the ocean. Lord Vishnu then appeared in his real form and told sage Manu about the flood that would wipe out life from the earth.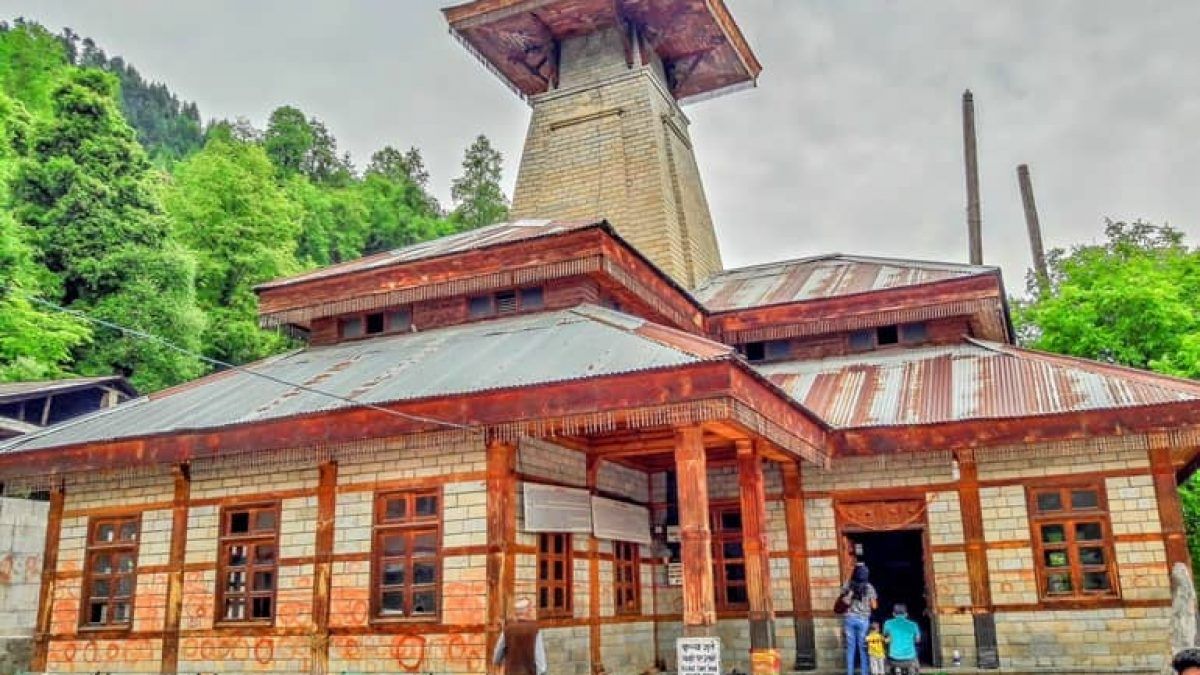 Manav Mandir Old Manali Timings
Manav Mandir Old Manali opens at 6:00 AM in the morning and close at 5:00 PM in the evening.
| | |
| --- | --- |
| Thursday | 6 am–5 pm |
| Friday | 6 am–5 pm |
| Saturday | 6 am–5 pm |
| Sunday | 6 am–5 pm |
| Monday | 6 am–5 pm |
| Tuesday | 6 am–5 pm |
| Wednesday | 6 am–5 pm |

Best time to visit this temple
The best time to visit Manav Mandir Old Manali is between April and June as the weather is mostly cool and pleasant during this time. Between April and June, the maximum temperature here remains between 35 °C and the minimum is 6 °C. It receives an average rainfall of 220 mm in the monsoon season from July to September.
Place to visit near this Temple
Old Manali
Old Manali is located about 800 meters from Manu Temple and is famous for its many quaint cafes and restaurants. Also shopping is popular especially for clothes and cherries. Old Manali attracts tourists with its beauty.
Naggar
Naggar is located in the Kullu district of Himachal Pradesh state, which is located at a distance of about 22 kilometers from Manu Mandir. It is a small town which is famous for its stunning natural beauty. This tourist destination is a very special place for those people who want to relax in the lap of nature. You can also enjoy trekking and camping in Naggar.
Naggar Castle
Naggar Castle is situated at a distance of about 22 km from Manu Temple, it used to be a palace which has now been converted into a heritage hotel. Naggar Castle is a combination of European and Himalayan architecture built of wood and stone. The medieval Naggar Castle was built around 1460 by King Siddha Singh of Kullu. Naggar Castle, now operated by the Himachal Pradesh Tourism Development Corporation, is still a tourist favorite because of its spectacular views of the Beas Valley forests.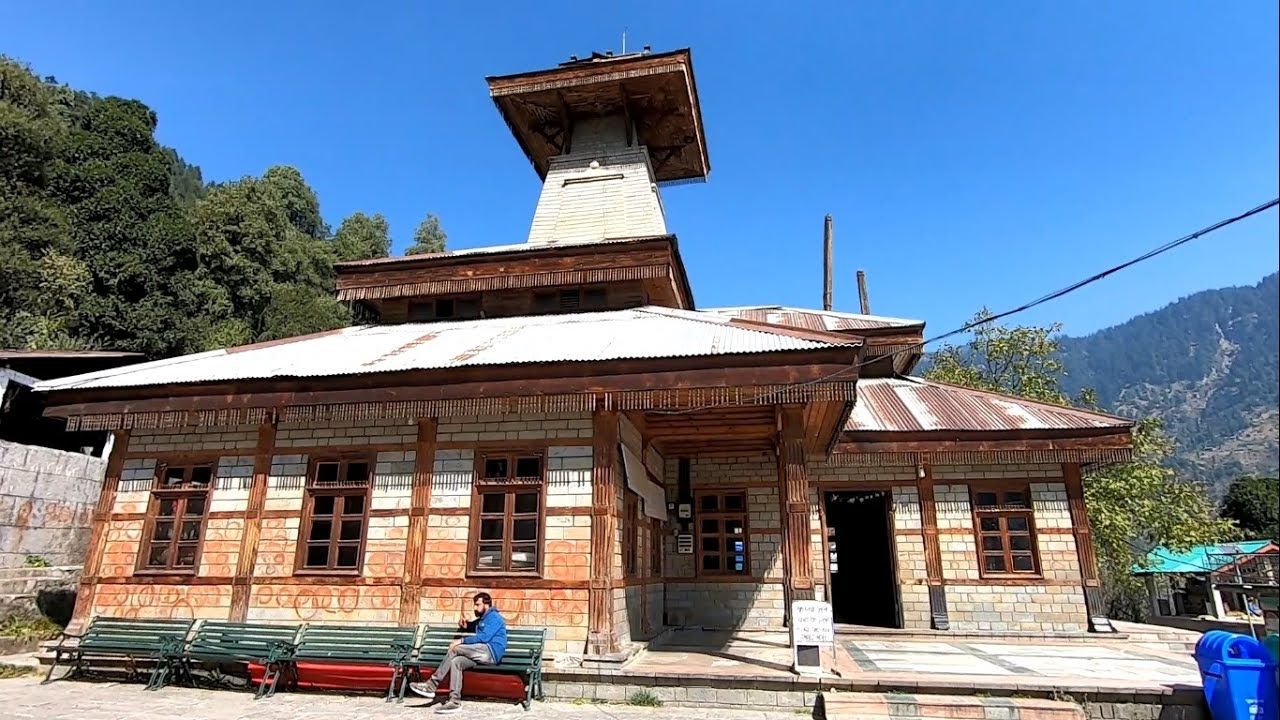 Also Read: Baglamukhi Mata Mandir Amleshwar, Timings, History, Travel Guide, and How to reach
How to reach Manav Mandir Old Manali
By Air- The nearest airport is Kullu Manali Airport at Bhuntar which is located at a distance of 55 km from Manav Mandir. From here You can take a taxi or travel by state transport buses to reach Manu Mandir.
By Train- The nearest railway station to Manali is Ambala Cantt or Chandigarh. After reaching Chandigarh or Ambala with the help of train, you will have to travel by bus to Manali.
By Road- Manali is at a distance of 570 km from Delhi. Bus services are also available from Shimla, Dharamshala, Leh and Chandigarh to Manali. If you do not want to travel by bus, you can hire a taxi to travel to Manali.
Subscribe our TFI Dharma YouTube channel to watch Devotional videos because we are here to serve Sanatana Dhrama: TFIDHARMA