Jasmine Zine: The Trudeau government has found it far more difficult than recent controversies would imply to avoid keeping company with and donating money to terror enthusiasts and antisemites. Whatever is going on here isn't simply an absence of "vetting" as the Liberals would have us believe.
A few months ago, the Canada-Palestine Parliamentary Friendship Group drew unwelcome attention to itself when it was revealed that publisher Nazih Khatatba, whose newspaper al-Meshwar is notorious for such indecencies as referring to the Holocaust as the "Holohoax" and claiming that Jewish bankers financed the Nazi Party, was one of the guests in attendance.  it turns out that Khatatba has enjoyed a long acquaintance with Friendship Group chair Salma Zahid, the Liberal MP for Scarborough Centre.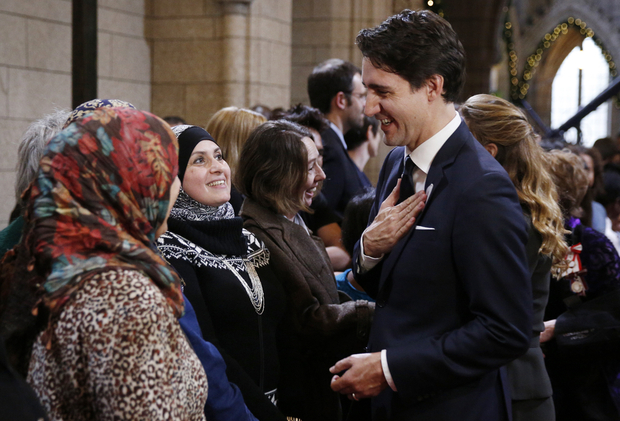 Furthermore, tons of federal money have also been hoovered up by Laith Marouf who is infamous for his grossly antisemitic and racist outbursts on Twitter.
And now, reports of another antisemite getting funded by the Liberals has come out in the open. In 2018, Jasmin Zine, a sociology and Muslim studies professor at Wilfrid Laurier University was awarded a federal grant of $24,900 for a research project resulting in a report titled "The Canadian Islamophobia Industry: Mapping Islamophobia's Ecosystem in the Great White North." Its driving theme is the need to expose a matrix of people and groups who "demonize and marginalize Islam and Muslims in Canada."
Primary "watch list" of Jasmine Zine targets individuals and groups who hold opinions on radical Islam and Israel which she fundamentally dislikes.
Jasmine Zine neglected to reveal her involvement in the Boycott, Divestment, and Sanctions (BDS) campaign, which seeks to delegitimize Israel as a Jewish state.
According to Prime Minister Justin Trudeau, "it's not appropriate to discriminate or make someone feel frightened on campus because of their religion, and regrettably, the BDS movement is frequently associated with those kinds of sentiments."
Besides, Jasmine Zine has been affiliated with organisations which are fundamentally anti-Jewish. Jasmine Zine has in the past bragged about her connections with three organisations: the Bridge Initiative on Islamophobia at Georgetown University; the National Council of Canadian Muslims (NCCM); and Hatem Bazian of UC Berkeley's Islamophobia Studies Center (ISC), initiator of the Islamophobia Research and Development Project (IRDP).
The Bridge Initiative is a project of the lavishly ($20-million) Saudi-funded Prince Alwaleed bin Talal Center for Muslim-Christian Understanding (ACMCU), whose stated mission is to combat Islamophobia. But critics claim its real mission is to deflect attention from Saudi-incubated Islamic triumphalism.
Georgetown University's Middle East Studies program, ACMCU's home, has been described by Campus Watch as "the most intolerant, ideological, anti-Israel, and pro-Islamist in the United States," a dubious distinction in a crowded competitive field.
The NCCM is an organization established as an offshoot of CAIR with a problematic history of libel lawsuits. Their former CEO, Mustafa Farooq, who departed NCCM only three months ago, is quoted as embracing the notoriously antisemitic Malcolm X as his Islamic model for truth and justice.
Also Read: Alberta refuses to fall into Trudeau's EV trap, makes it loud and clear
Explicit antisemites like Laith Marouf and Nazih Khatatba, for example, have no standing among Canadians. Simply turning over a figurative rock exposed their animosity. But you can't "turn over" a public institution with a good reputation. Academics who are linked in an antisemitic "eco-system" can so wash their bigotry through phoney "reports."
Far from convincing intelligent readers that Canada has an "Islamophobia Industry," fatwa-lite document highlights of Jasmine Zine the hallmarks of a different kind of industry entirely, one that seeks entitlements for a single religion and its followers that no other religious group in any democratic country has ever demanded. A normal Canadian should shudder at the thought of these prejudiced organisations being funded by their money.
Once is a blunder. Twice is a choice. Any more than that should not be tolerated. We need more answers from Justin Trudeau's government, not just platitudes, about how someone with a history of anti-Semitic remarks was given government money for an anti-racism initiative.