Ambalapuzha Temple, Kerala – Overview
Ambalapuzha Sri Krishna Temple is a famous Hindu Lord Krishna temple located at 14 km south of Alappuzha in Kerala, India. Ambalapuzha Temple was built during 15th – 17th AD by Sri Pooradam Thirunal Devanarayanan Thampuran, the then ruler of Chembakassery.
It is believed that during the raid of Tipu Sultan in 1789, the Sri Krishna idol of Guruvayur temple was brought here for safekeeping. The temple is also famous for its unique prasadam, which is the delicious Ambalapuzha Palpayasam – a sweet porridge which is made of rice, milk, and sugar. Ambalapuzha Sri Krishna Temple is often referred to as the Dwarka of the South.
Ambalapuzha Temple Timings
Ambalapuzha Temple opens from 4 AM to 12:30 PM in the morning and from 5 PM to 8 PM in the evening.
| Days | Parts of the Day | Temple Darshan Timings/Schedule |
| --- | --- | --- |
| Mon to Sun | Temple Opening Timings | 03:00 |
| Mon to Sun | Morning Hours | 03:00 to 12:00 |
| Mon to Sun | Evening Hours | 17:00 to 20:00 |
| Mon to Sun | Temple Closing Timings Hours | 20:00 |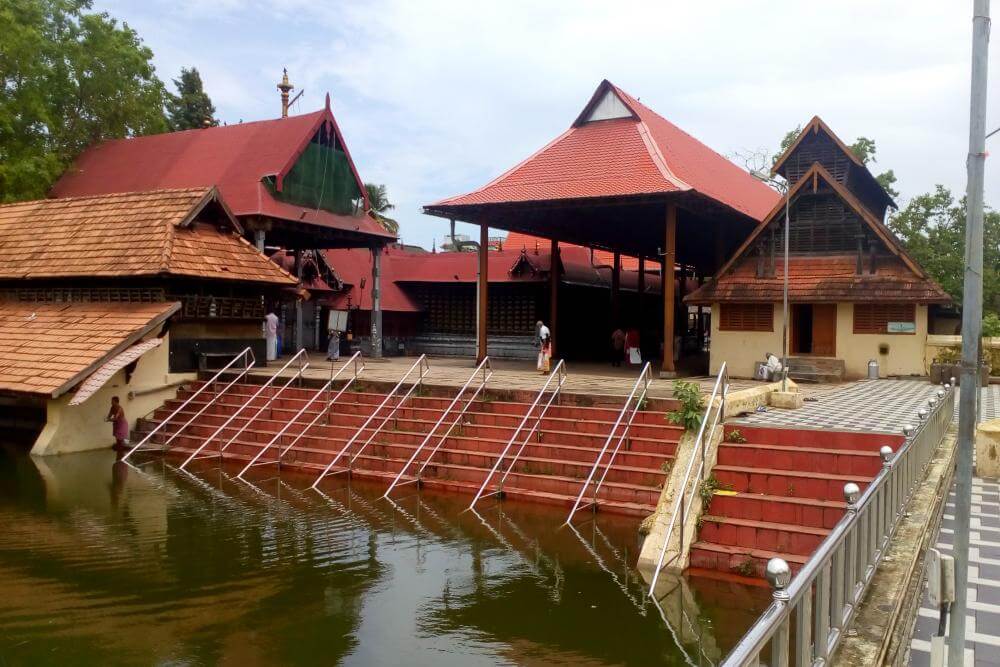 History of this Temple
It is believed that one day Thirunal Thampuran and Saint Vilvamangalam Swamiyar was traveling along to the backwaters and heard the melodious sound of a flute. Vilvamangalam Swamiyar, a huge devotee of Krishna, saw Lord Krishna is playing the flute on a Peepal tree. Feeling the presence of the Lord Krishna there, Thampuran decided to build a temple at this place.
As Parthasarathy Ambalapuzha Sri Krishna Temple enshrines Lord Krishna. Lord Krishna is popularly known here as Unnikannan. The idol of Krishna here is carved out of black granite stone, holding a whip in his right hand and a conch shell in his left hand.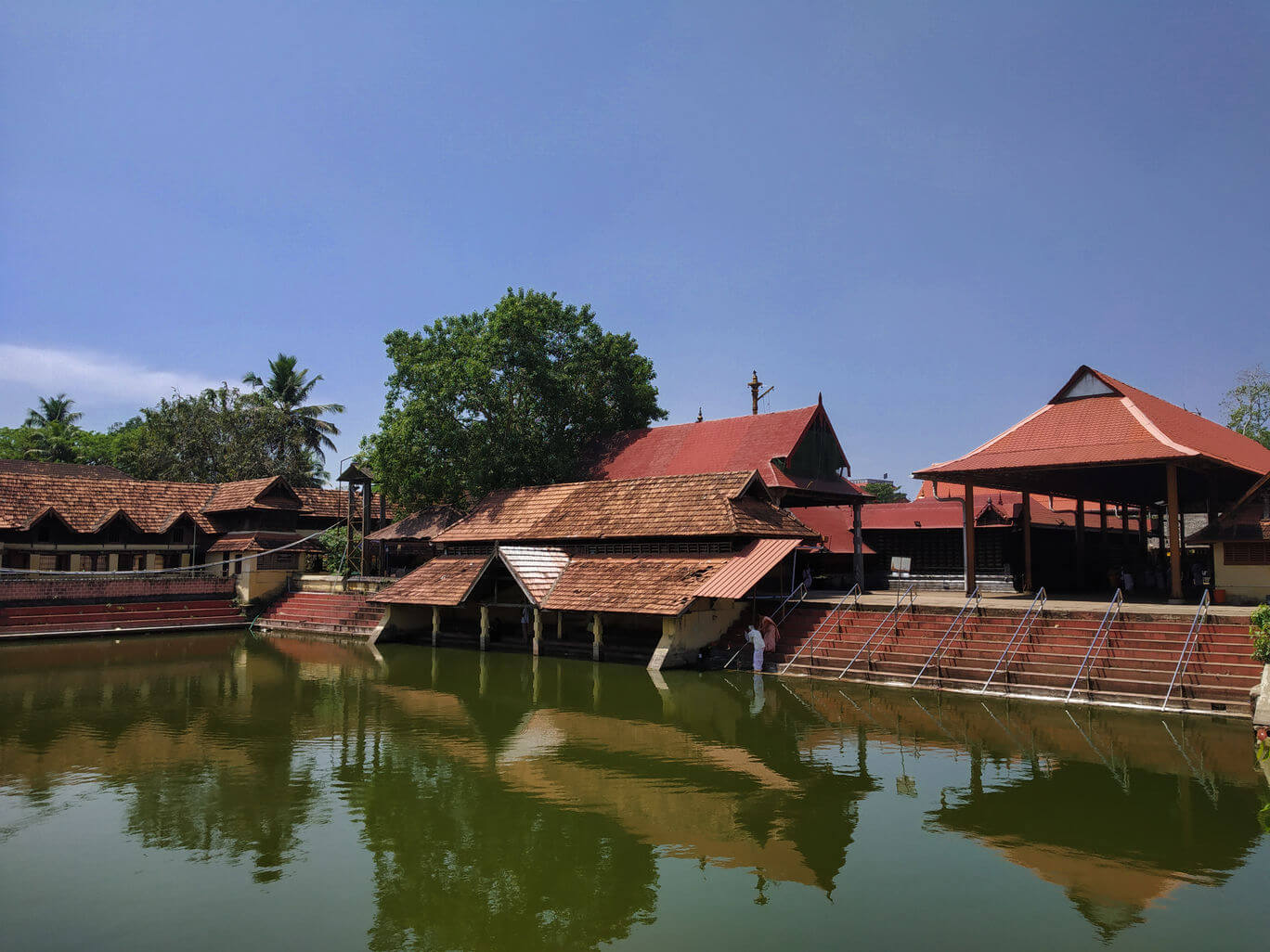 Place to visit near this Temple
Alappuzha beach
Alappuzha beach is one of the most popular tourist attractions here. Less crowded, scenic, serene and charming, Alappuzha Beach will make your beach holiday one to remember. The soul soothing calmness of the dense palm trees and the surrounding park, the freshwater rivers and the scenic Arabian Sea are just what you need to spend a few moments in peace.
Krishnapuram Palace
Krishnapuram Palace is a rare specimen of the glorious and ancient past of Kerala. It was built by Travancore ruler Anizham Thirunal Marthanda Varma in the 18th century. It is one of the most beautiful creations of Kerala style of architecture.
Thick framed doors, narrow corridors, pointed roofs and dormer windows will transport you to a world of bliss. Most of the smaller units of the palace have been lost to the ravages of time, with only the main structure surviving. Gajendra Moksham's mural painting is the centre of attraction of Krishnapuram Palace.
Marari Beach
Alleppey is a water paradise in Kerala and if you are in Alleppey then you must visit the gorgeous Marari Beach for a relaxing and peaceful holiday. Marari gets its name from a local village on the Arabian Sea coast – Mararikulam. It is one of the best beaches to enjoy a holiday with your family and friends. Coconut palms, natural sand and picturesque views are the most attractive things here.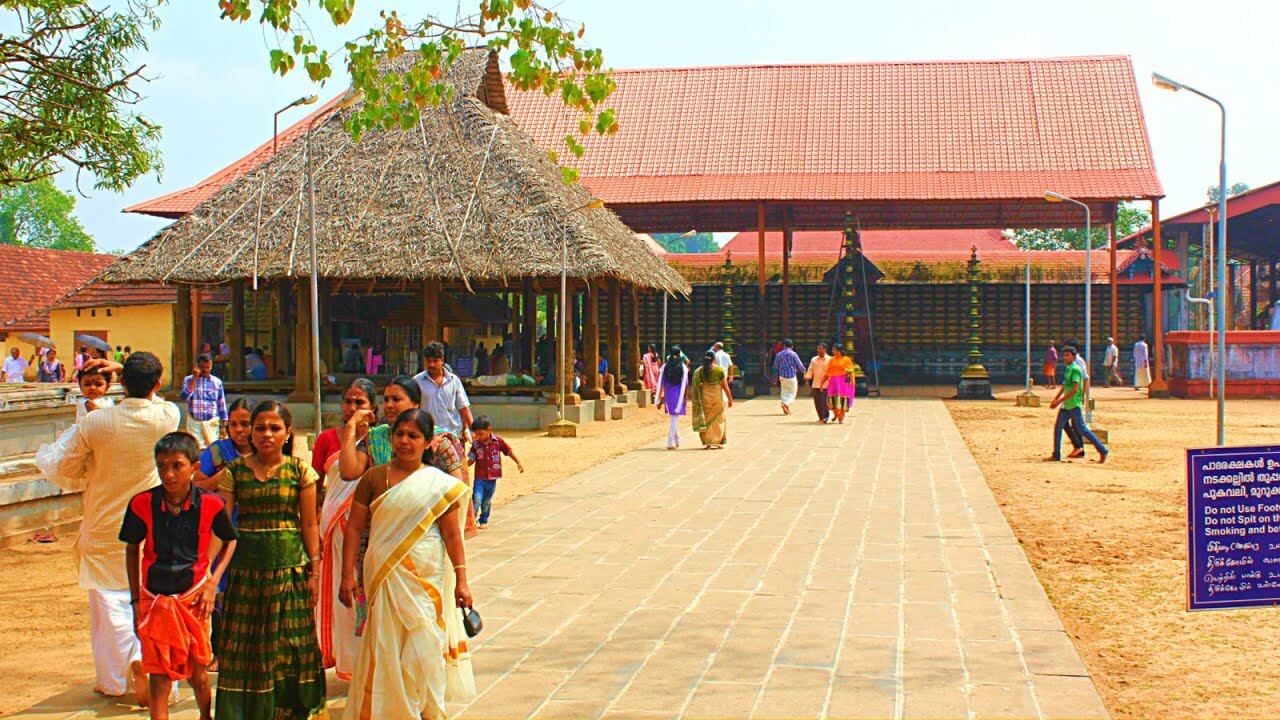 Also Read: Marudhamalai Temple, Coimbatore, Timings, Travel Guide and History
How to reach Ambalapuzha Temple
By Air- The nearest airport from Ambalapuzha Temple is Cochin airport which is at a distance of about 64km from this temple. From here you can easily reach this temple by using local transport services.
By Train- The nearest railway station from this temple is Alppuzha railway station. From here also you can easily reach this temple by using local transport services.
By Road- Ambalappuzha is about 60km from Ernakulam and about 120km from Thiruvananthapuram. As roads to this temple are well connected with other cities so you can easily reach this temple by using local transport services.
Subscribe our TFI Dharma YouTube channel to watch Devotional videos because we are here to serve Sanatana Dhrama: TFIDHARMA