Adichunchanagiri Temple- Overview 
Kalabhairaveshwara Swami Temple, also known as Adichunchanagiri. The temple is situated at an altitude of 3,300 feet in the Adichunchanagiri hills of Mandya district in Karnataka. It is surrounded by dense forest where we can see peacocks roaming freely. It is also called Mayuravan. The deity worshiped here is Lord Gangadhareshwar. At the time of moonrise, the hills appear as the moon.
Kalabhairaveshwara Swami Adichunchanagiri Temple Timings
This temple opens at 6:00am in the morning and close at 10:00pm in the evening.
| | |
| --- | --- |
| Wednesday | 6am–12pm, 4–10:30pm |
| Thursday | 6am–12pm, 4–10:30pm |
| Friday | 6am–12pm, 4–10:30pm |
| Saturday | 6am–12pm, 4–10:30pm |
| Sunday | 6am–12pm, 4–10:30pm |
| Monday | 6am–12pm, 4–10:30pm |
| Tuesday | 6am–12pm, 4–10:30pm |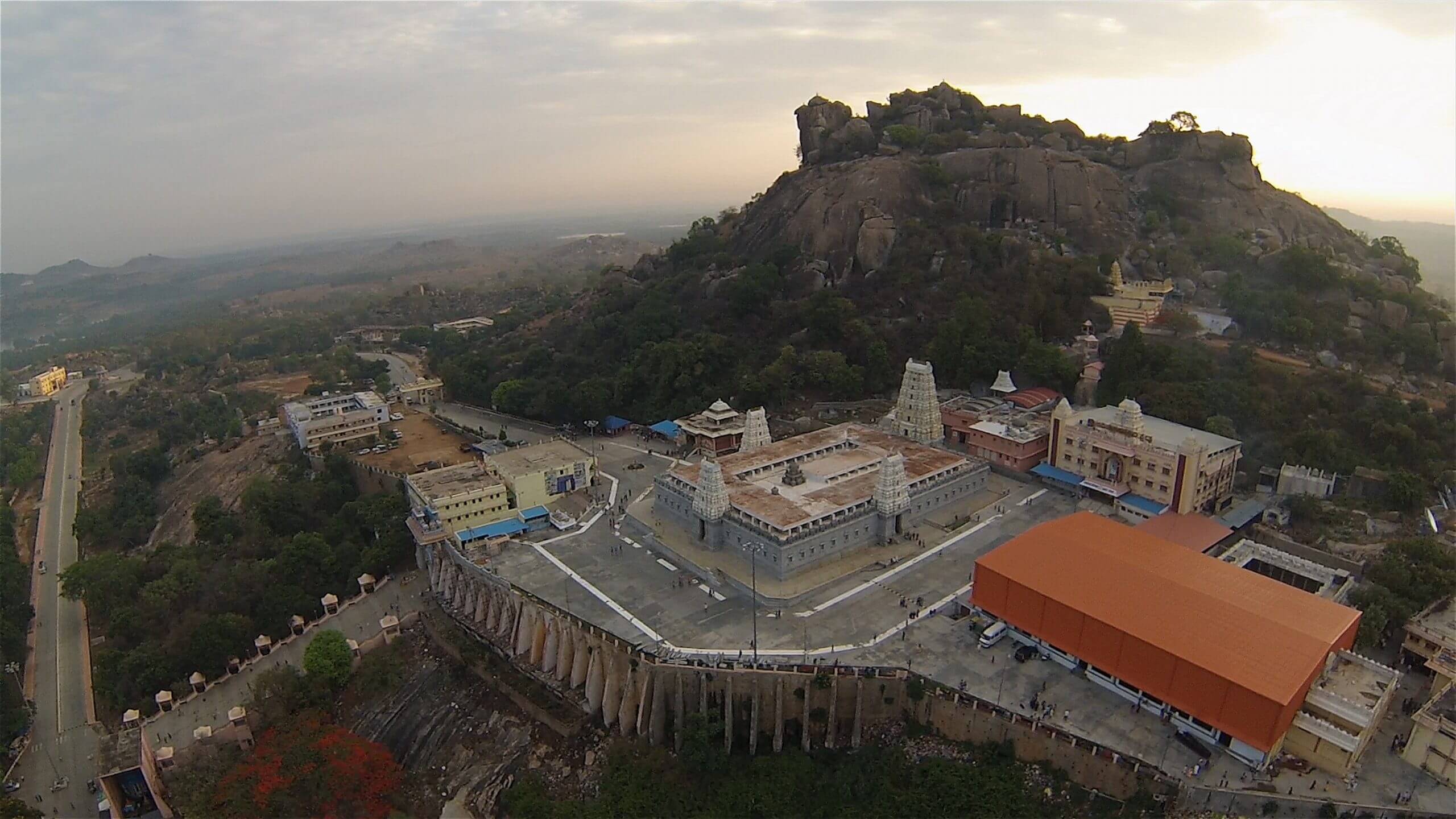 Also Read: Ram Mandir Bhubaneswar, Timings, History, Travel Guide and How to reach
History of this Temple
It is one of those old temples whose history is going on for almost 2000 years. Ancient Vedic culture was established here. The explanation of spirituality here is the natural resonance with all the sacrifices and prayers. Adirudra gave this temple to Siddhayogi according to some beliefs. After a long transfer of power the current head is Sri Sri Nirmalanandananta Swamiji.
Sri Kalabhairaveshwara swami Temple: A temple like royal complex built at a cost of Rs 60 crores at Sri Kshetra Adichunchanagiri where all traditional values ​​are taught. This ancient monastic headquarters is essentially a dynamic complex with vibrant images of Kalabhairava, Stambhambike, Ashtabhairava, Ashtasthabhairava along with Lord Ganesha and Lord Subrahmanya.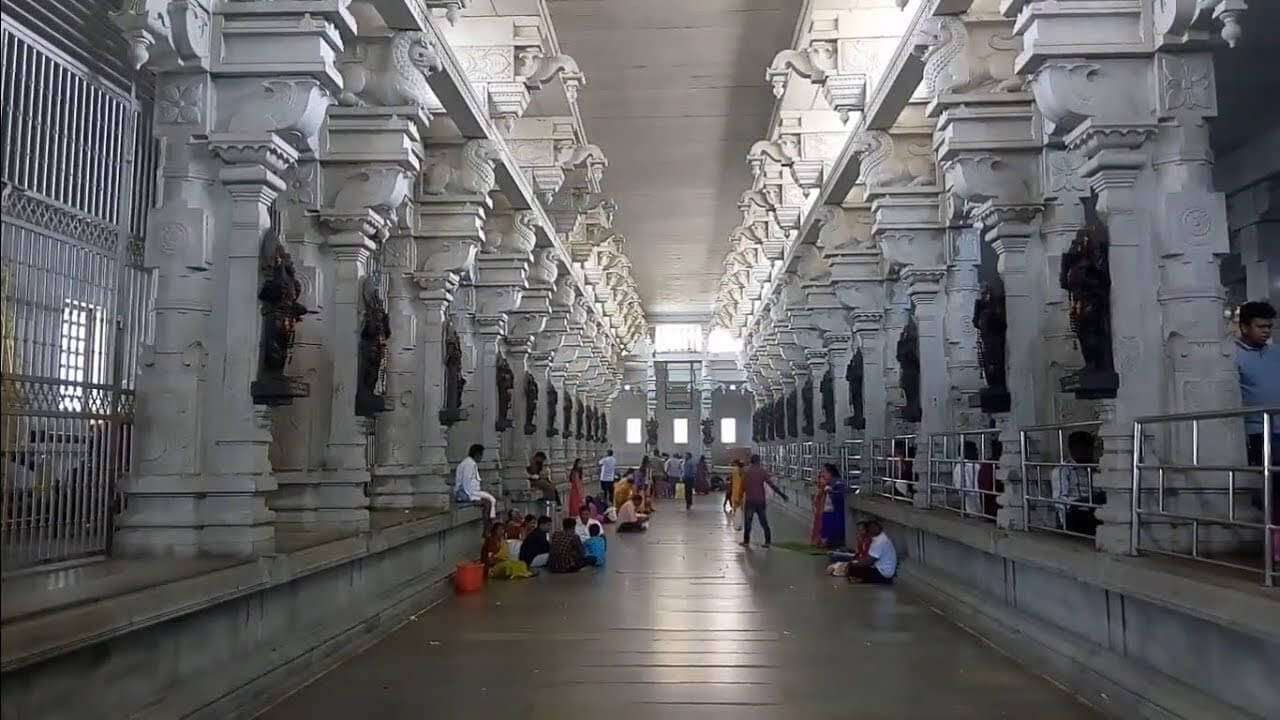 Also Read: Baradevi Mandir Kanpur, Timings, History, Travel Guide and How to reach
Place to visit near this Temple
Ranganathittu Bird Sanctuary
In the year 1940 declared a sanctuary at the behest of renowned ornithologist Dr. Salim Ali, Ranganathittu Bird Sanctuary is a paradise for bird watchers and nature lovers, spread over a small area of ​​0.67 sq. km. Situated on the banks of river Kaveri, this bird paradise is a favorited nesting place for resident birds as well as migratory species from Europe, America, and Siberia.
Shivanasamudra
The combination of forested hills and lush green valleys is the perfect place to take a visit in the 75-meter-deep chasm at Shivanasamudra for the roaring waters of Kaveri. Explore the region during the monsoon season and watch the Kaveri River gushing down into two picturesque waterfalls, which are a delight to watch, known as Barachukki and Gaganchukki. India's first hydroelectric plant established in 1902 to supply electricity to the Kolar Gold Fields at Shivanasamudra.
Adichunchanagiri Peacock Sanctuary
Located near the famous pilgrimage centre of Adichunchanagiri, the sanctuary is located in Nagamangala taluk and has an area of ​​about 88.4 hectares. The healthy population of peacocks in the sanctuary is mainly due to the excellent protection provided through the strong religious spirit of the Adhichunchanagiri Mahasansthan Math and his disciples. It is also known that there are about 99 species of birds, 32 species of butterflies and several species of reptiles and amphibians in the sanctuary.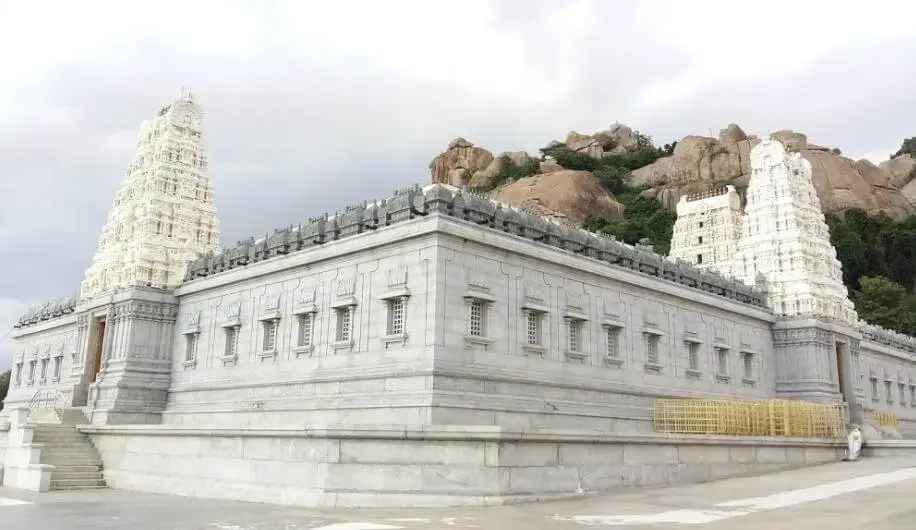 Also Read: Mylapore Kapaleeswarar Temple, Timings, History, Travel Guide and How to reach
How to reach Kalabhairaveshwara Swami Adichunchanagiri Temple
By Air- The nearest airport is, Bangalore International Airport which is at a distance of 130 km from Adichunchanagiri and can be reached in 2 hours 30 minutes drive from the monastery. This airport is very well connected to most of the domestic and all major international airports.
By Train- This temple is well connected by the railway station of Bengaluru, Mandya, Mysore and Hassan. From here you can easily reach this temple by using local transport services.
By Road- This temple is located in Nagamangala Taluk, Mandya District, which is 100 Kms from Bengaluru, to its west, on National Highway – 48, Sri Matha is 60 Kms from Mysore/Mandya/Tumkur and Hassan. From these places you can easily reach this temple by using local transport services or taxi.
Subscribe our TFI Dharma YouTube channel to watch Devotional videos because we are here to serve Sanatana Dhrama: TFIDHARMA