Tara Devi Temple – Overview
Tara Devi Temple is located in Shimla, which boasts of an excellent location with beautiful valleys around the hillocks making it a picturesque pilgrimage destination. It is one of the most famous sightseeing spots in Shimla and has a divine atmosphere attracting locals as well as tourists during the festive season. The temple undoubtedly provides an experience filled with devotion and devotion to the devotees of Goddess Tara.
Tara Devi Temple Timings
Tara Devi Temple opens at 7 a.m. in morning and close at 6.30 p.m. in the evening.
| Day | Timing |
| --- | --- |
| Monday | 7:00 am – 6:30 pm |
| Tuesday | 7:00 am – 6:30 pm |
| Wednesday | 7:00 am – 6:30 pm |
| Thursday | 7:00 am – 6:30 pm |
| Friday | 7:00 am – 6:30 pm |
| Saturday | 7:00 am – 6:30 pm |
| Sunday | 7:00 am – 6:30 pm |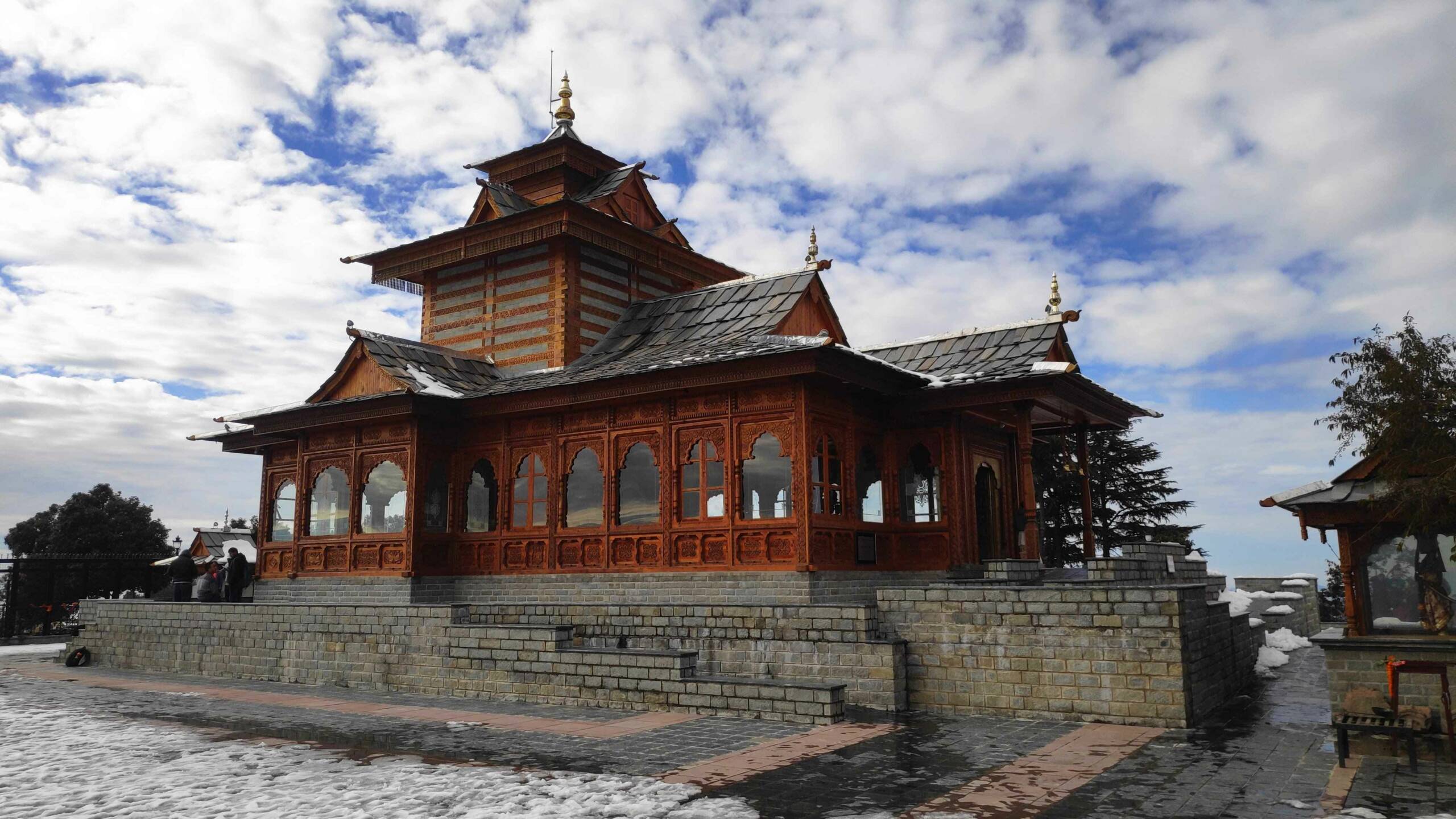 Also Read: Sitala Mata Mandir Jaipur, Timings, History, Guide and How to reach
History of this Temple
Situated at an altitude of 1,851 above sea level, the temple has recently regained its old charm and glory after almost three years of hard work. The artisans of Rohru did the wood carving using ancient techniques, while the artisans of Kinnauri contributed to the silver work. The idol of Maa Tara was reinstalled on 20 July 2018, with rituals duly performed by ninety priests. Presently, the temple also has idols of Maa Saraswati, Maa Kali and Maa Bhagwati.
Featuring a Pahari style architecture, the masterpiece Tara Devi Temple has been completely rebuilt as the wood used in the construction had changed its texture due to prolonged exposure to air. The doors and wooden structures are carefully designed with miniatures of various deities inside the temple. Heavy use of gold and silver can also be seen in the sanctum.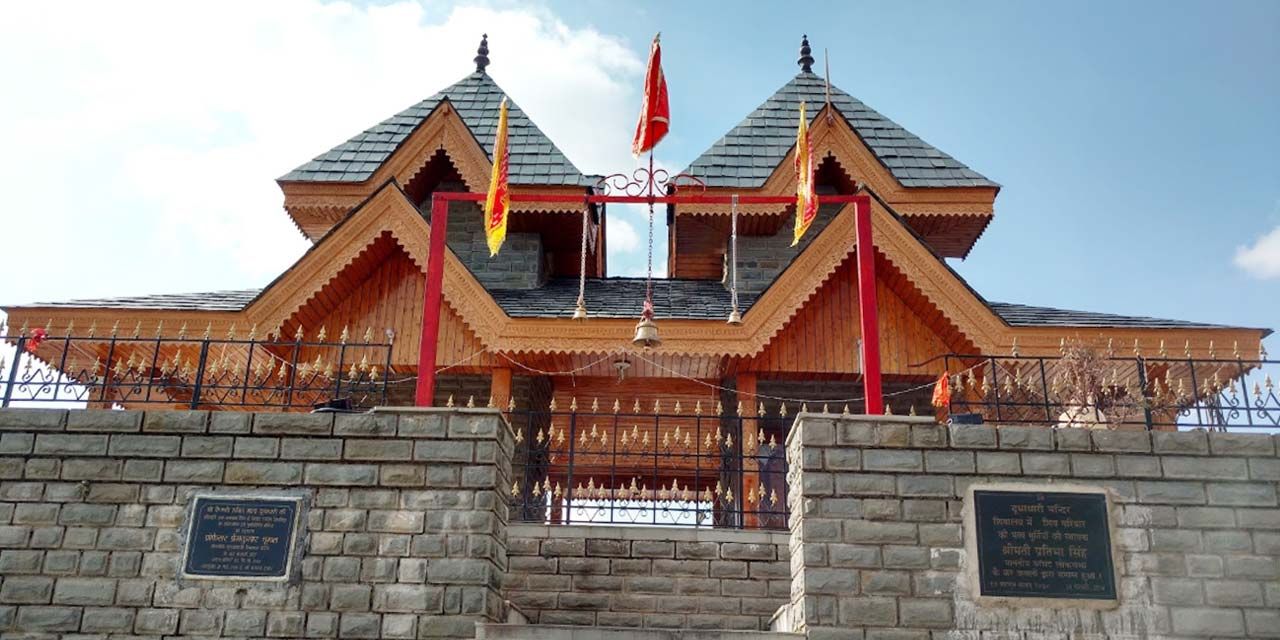 Also Read: Gayatri Mandir Mathura, Timings, History, Travel Guide, and How to reach
Place to visit near this Temple
Kufri
Kufri, located at a distance of 17 kms from the Shimla Hills Station, is a place that attracts a lot of tourists visiting here. Located at an altitude of 2510 meters and in the foothills of the Himalayas, this hill station is very much liked by nature lovers and adventure enthusiasts. You will get to see many spectacular views when you go to Kufri and its most important thing is that you will not get to see a lot of tourists here.
Jakhoo Hill
Jakhoo Hill, located just 2 kms from Shimla, is the highest peak of the entire hill station, which gives a wonderful view of the city and the snow-capped Himalayan Mountains. The 8000 ft. high Jakhu Hill is a famous tourist attraction of Shimla Hills Station, which is a popular destination for nature lovers as well as pilgrims. There is an ancient temple on this hill named Jakhu Temple, this temple is dedicated to Hanuman and it has a huge idol of Hanuman. This temple is one of the main sightseeing places of Shimla.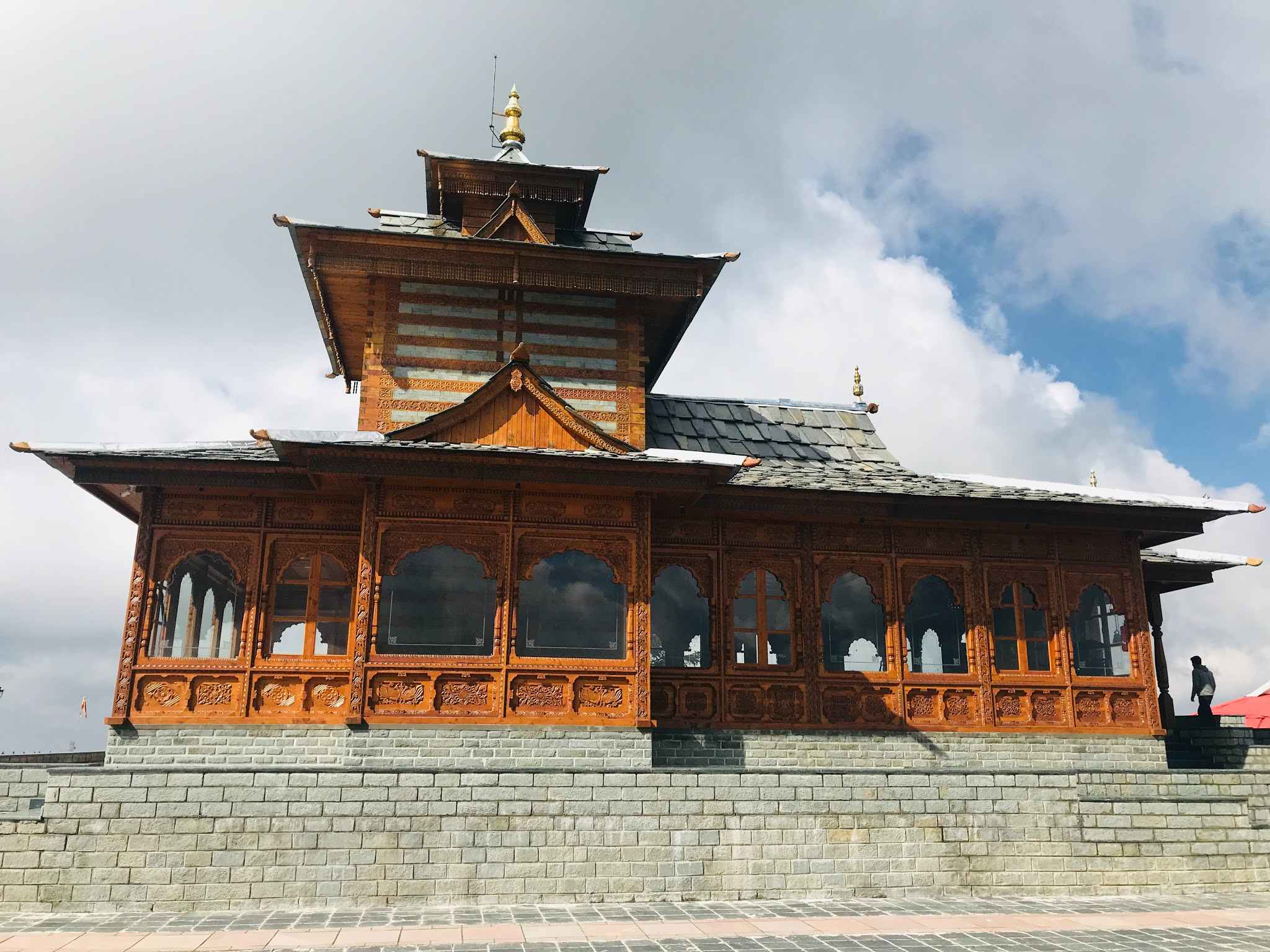 Also Read: Kalabhairaveshwara Swami Adichunchanagiri Temple: Timings, and Travel Guide
How to reach Tara Devi Temple
By Air- The nearest major airport to Shimla is the Chandigarh Airport which is located at a distance of about 110 km from this temple. From here you can easily reach this temple by taking taxi or cab.
By Train- Kalka Railway Station is the nearest major rail junction which is at a distance of about 90 km from this temple. From here you can easily reach this temple by taking taxi or cab.
By Road- Road is the most common and easiest way to reach Shimla as the highways from Delhi and Chandigarh are in good condition. Shimla is situated at a distance of 238 km from Manali, 112 km from Chandigarh, 200 km from Kullu, 340 km from Delhi, 485 km from Vaishnodevi.
Subscribe our TFI Dharma YouTube channel to watch Devotional videos because we are here to serve Sanatana Dhrama: TFIDHARMA