Yoweri Museveni news: Africa has started to understand the importance of self-sufficiency in the wake of the global protectionism brought on by the COVID-19 pandemic. Additionally, the conditions are just ripe for Africa to prove its worth to the world. Due to the current geopolitical climate, which is marked by a high worldwide demand for gas and oil and a spike in prices as a result of Russia's invasion of Ukraine, the resource-rich continent of Africa now has the opportunity to step up as a substitute gas supplier for the world. And the continent is leaving no stone unturned to seize this golden chance to the fullest. Every Western duplicity has started to be denounced heavily by African leaders.
Recently, Uganda's President Yoweri Museveni slammed Western countries over what he calls a "reprehensible double standard" in their response to the energy crisis brought about by the Russian invasion of Ukraine. In a Twitter post on Sunday, Yoweri Museveni singled out Germany for demolishing wind turbines to allow for the expansion of a coal-fueled power plant as Europe battles an energy crisis triggered by the Russia/Ukraine war.
In September, Russia, which had faced a slew of Western sanctions as a result of its invasion of Ukraine, froze gas exports to Europe, sending the area scrambling for alternatives. To minimize carbon emissions, Germany suggested phasing out coal-fired power facilities by 2030. However, since gas supplies from Russia have frozen, Europe's greatest economy has been obliged to chose energy security over renewable energy. Many other European countries are resurrecting coal projects as alternatives to Russian energy.
Yoweri Museveni said Europe's switch to coal-based power generation "makes a mockery" of the West's climate targets. In a statement released on his official website, Museveni stated that "Europe's failure to meet its climate goals should not be Africa's problem." Uganda aims to explore its oil reserves at a commercial level in the next three years but a resolution by the European Union parliament in September warned that the project will displace thousands, jeopardize water resources and endanger protected marine areas.
Yoweri Museveni reacted to the resolution at the time, insisting that "the project shall proceed," and threatened to find new contractors if the current handlers of the oil project "choose to listen to the EU Parliament." To be clear, African leaders have continued to press richer nations for climate adaptation funds at the ongoing COP27 climate meeting in Egypt, as many sections of the continent battle with severe drought, flooding, and other disastrous repercussions of climate change.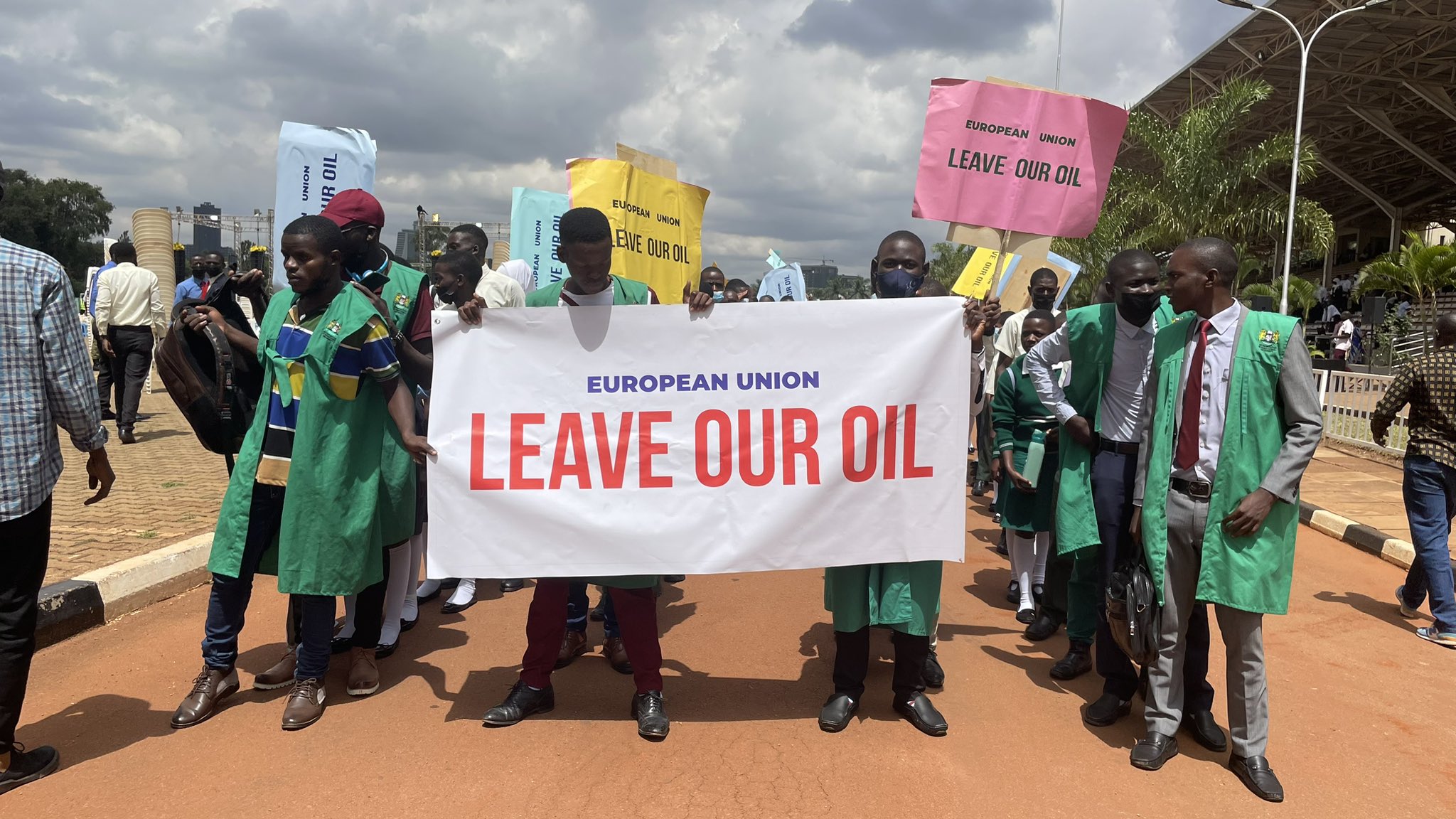 Make no mistake: the West has always aimed to hinder Africa's rise under the pretense of raising environmental concerns. The West, as we know, would never gain from an empowered Africa. The continent's slavery laid the groundwork for the luxury of Western nations. The rapid development of so-called industrialised countries was invariably dependent on what Andre Gunther Frank referred to as the "development of underdevelopment" of poor countries around the world, most notably Africa, and more specifically Sub-Saharan and East Africa.
Moreover, there is no doubt that the contemporary environmental movement enforces the perceptions of primarily affluent, at-ease Americans and Europeans on predominantly destitute, poor Africans, Asians, and Latin Americans. It infringes on these people's most fundamental human rights by denying them access to the economy, the ability to live better lives, and the right to rid their nations of diseases that were long since wiped out in Europe and the United States.
For centuries, African political and economic systems have been annexes to global political and economic systems, lagging behind in global socioeconomic and political growth. Africans have long tolerated the discrimination they face from Western countries. They are now retaliating against Western nations' elitist and paternalistic mentality. In today's politico-economic context, African countries recognise the importance of self-determinism and self-sufficiency. A pan-African campaign against neo-imperialism is in the works. With powerful, fervently nationalistic leaders like Yoweri Museveni at the helm, the ascension of Africa cannot be thwarted by the West.