Canada's governance was already going on a downslope while a new addition came recently, a criticism from within by the former Liberal party politician who served as finance minister from 2015 to 2020, Mr. Bill Morneau. In the wake of the WE Charity scandal and rumored disagreements with Trudeau regarding policy, Bill Morneau resigned as finance minister and MP in August 2020. Now, Morneau is back for exposing Trudeau's governance.
Since stepping out of politics amid controversy nearly two years ago, Morneau has maintained a low profile. In an address to a business audience in Toronto, he stated that too much effort was put into redistributing Canada's wealth during his tenure in office. Early on, Bill Morneau reveals what many believed: When he resigned from the government in August 2020, during the height of the first COVID-19 lockdown, it wasn't primarily to pursue a position at the Organization for Economic Co-Operation and Development (OECD), a global non-governmental organization that advocates for growth strategies for Canada and a number of other comparable nations. He did intend to run for the position, but he was aware that it was unlikely. He was mostly angry about a campaign of embarrassing media leaks against him that he believed was orchestrated from Trudeau's office.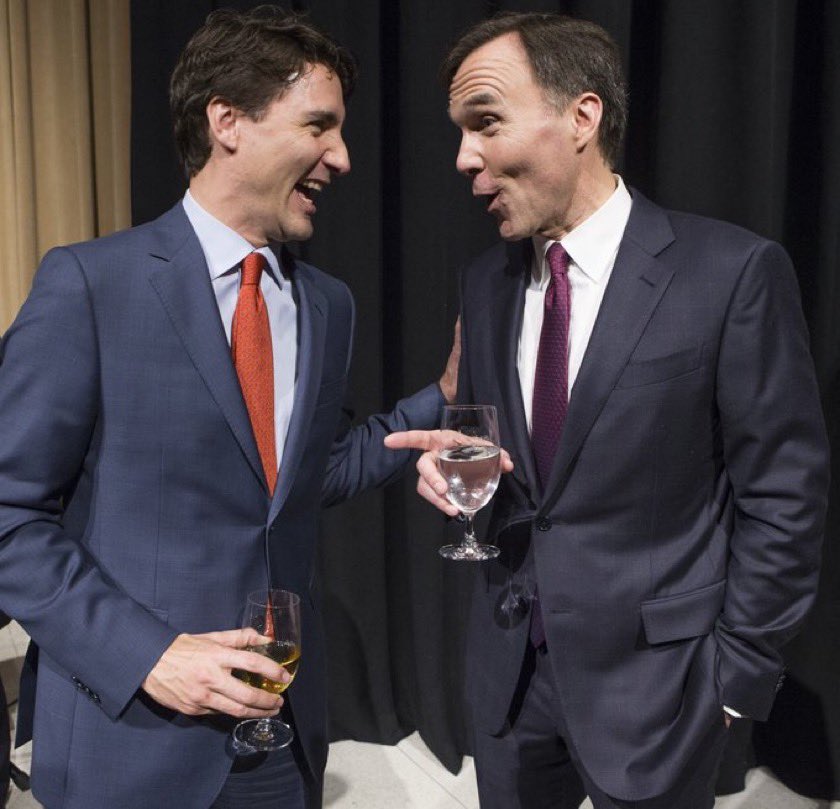 Bill's revelations
Bill Morneau, claims in his new book that Justin Trudeau's "management and interpersonal communication qualities were sorely lacking." Lingering challenges were "not managed on a daily basis at the highest level." The federal cabinet was "chosen not necessarily for what they brought to the business of governing but to the needs of promotion."
Money "became a mechanism for the PMO to manage egos and relationships between cabinet ministers," according to Bill Morneau, who claims that the Prime Minister's Office frequently instructed him to "gift" argumentative coworkers "something to make them happy."
Bill further stated in his book that his years in government "convinced me that productivity improvement is the most important issue on our agenda and we are not focused on it."
Also Read: Trudeau's Bill C-75 leads to cop killings while hardened criminals roam free
A national survey was conducted to asses Trudeau's term as a Prime minister and in that survey, regardless of their party affiliation, more than half of those who took part in the survey disapproved of Trudeau's performance as prime minister, and nearly half of them suggested that he should resign before the next election. Integrity issues like Trudeau's handling of the WE Foundation controversy, the Jody Wilson-Raybould and SNC-Lavalin affair, and others were the biggest disappointment. Their biggest disappointment was that he didn't keep his promises and put too much emphasis on style rather than substance.
How much longer will Canada have to bear the cost so that Trudeau can demonstrate to us that he is an advocate for human rights? For instance, the inquiry into the flow of refugees and asylum seekers into Canada and the violence against Indigenous women and girls.
Canada has always been able to extend a warm welcome whenever it wanted because it is so far away from the world's war zones. Because of this, the asylum dispute with the United States is causing serious concerns for the Trudeau government at home. It demonstrates the gap between the prime minister's nationalist self-congratulation and what Canadians are actually willing to accept.
Trudeau seems to value Canada and, by extension, himself above all else. Not an evil tyrant, but rather a pleasant-looking leader who is leading us down a dangerous path is what we are currently facing in Canada. The leader of Canada who claims to be doing good is ruled by a desire to be regarded as "good." As a result, he spreads clichés like "building a better country for everyone."