Many Canadians on their way home for the holidays have been left stranded due to hundreds of flight cancellations across the country. In this holiday travel season, people will remember cancelled flights, lost bags, stranded or abandoned passengers, and the actions of the Canadian Airlines.
During the COVID-19 pandemic which began in March 2020, Canada's aviation industry has experienced a significant decline in activity, revenues, and employment over the past one and a half year. Canadian airports and airlines are experiencing lower recovery levels than many other nations. The pandemic has altered the airline network in Canada, causing a significant disruption to the industry. In response to carriers' efforts to cut costs during a time of low demand, fleets and networks have changed. For example, many of Canada's smaller and regional airports have reduced or eliminated certain network links and retired older aircraft.
The airline had to cover the co-cancelled passengers from his flight and every other cancelled flight to their destinations even though it had spent millions on accommodations and meals. Canada's airlines bear a significant portion of the blame. During the pandemic, they made drastic cuts in their staff and are currently having a hard time finding replacement pilots, flight crew, and gate agents. However, the level of incompetence that Canadian travellers are experiencing cannot be improved without significant government intervention. During the pandemic, Canadian Airlines drastically reduced their workforce, and they are currently unable to recruit new pilots or computer operators to fly their aircraft.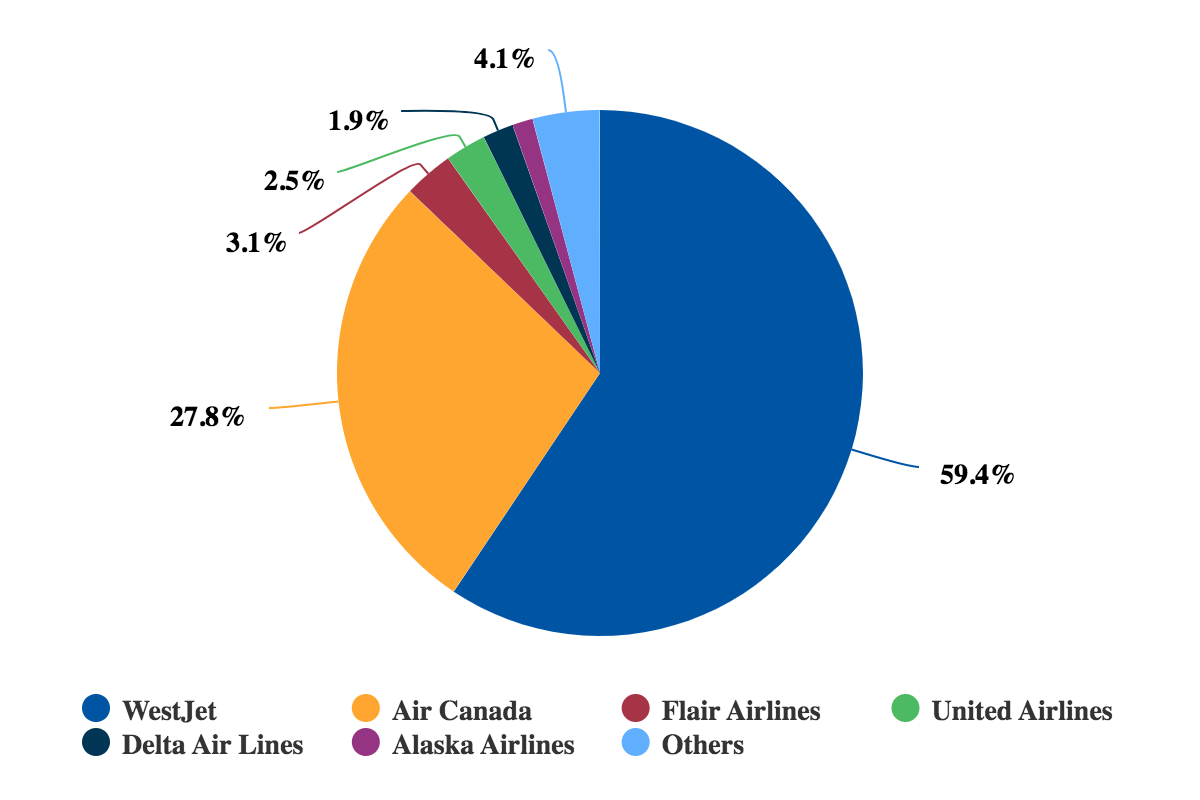 The airlines, airports, and providers of air navigation services that make up Canada's aviation sector are strategically important to the economy of the country. With just over $48 billion generated by the industry and its supply chain alone, aviation contributes $63.67 billion to GDP. Canada ranked at 12th position globally for airport connectivity and 37th for the efficiency of air transportation services prior to the pandemic. Over the past forty years, Canada's aviation industry has grown as a result of regulatory reforms. Carriers were able to increase their volume and productivity significantly due to gradual deregulation and commercialization, and a competitive industry made it possible for them to access new flight routes which kept fare prices in check.
Also Read: West-backed airlines association is desperate to get Russia on board
The loss in GDP due to this state of Canadian airlines is massive. As people do economic activity when they travel to places. People go on vacations, business tours and also for meeting their families. All these actions trigger economic activity in the market and these people infuse money in the local economy which helps local businesses and industries which in-return invest money in the larger economy of the country. The poor management from the Canadian government's side has brought Canadian Airline industry to a halt and is also costing Canada's economy big time.
To give the industry the freedom and flexibility it needs to face the challenges of today and reinvent itself for a fast-changing environment, new reforms are needed now. The government must act boldly, focusing on reforms that address economic regulatory barriers that hinder commercial operations, weaken service levels, and make pricing less competitive while also encouraging innovation. Economic relief packages, which are essential in the current pandemic environment, should not set a precedent for arbitrary regulatory intervention in the commercial operations of airlines and airports. At the same time, it should avoid reforms that may result in a re-regulation of the sector.
Aviation reform calls are not new. However, the government and the aviation industry as a whole need to act quickly at this critical time. The government should take a backseat and let aviation take the lead if it is unable or unwilling to implement significant reforms at the speed demanded by the industry. The aviation industry will only be put in a greater danger if there is any more delay.