Ramdara Temple, Pune – Guide 
Ramdara is a Ram temple on the outskirts of Pune and situated on Pune Solapur highway. It is surrounded by water on three sides, and also by lush green trees and coconut groves. It is a great place to spend a few hours with family and friends.
The main deity of Ramdara Temple is Lord Shiva, however the beautiful idols of Lord Rama, Lakshmana, Sita and Hanuman inside the main temple have made the temple famous as Ramdara. Outside the main sanctum, you will find other Hindu deities.
There is also a sculptural representation of the Dasha-avatars of Lord Vishnu inside Ramdara Temple. You also see the Ganesha temple within the temple area. The temple also has an ashram of Shri Devipuri Maharaj also known as Dhundi Baba.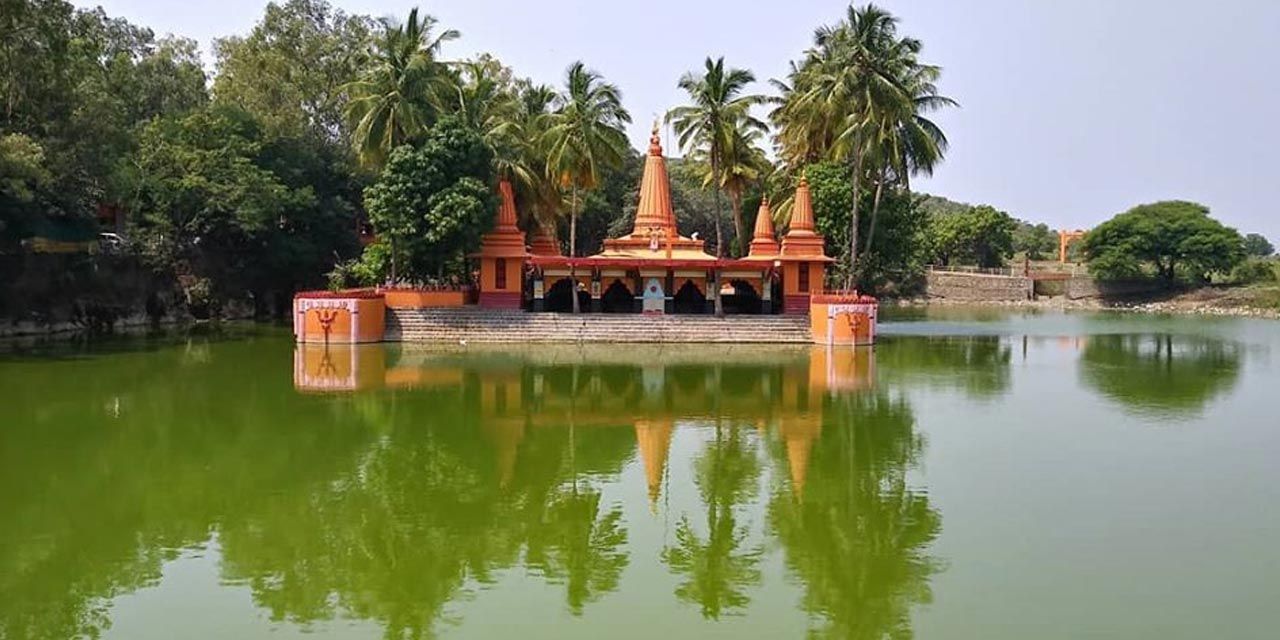 Ramdara Temple Timings
| | |
| --- | --- |
| Tuesday | 7 am–5 pm |
| Wednesday | 7 am–5 pm |
| Thursday | 7 am–5 pm |
| Friday | 7 am–5 pm |
| Saturday | 7 am–5 pm |
| Sunday | 7 am–5 pm |
| Monday | 7 am–5 pm |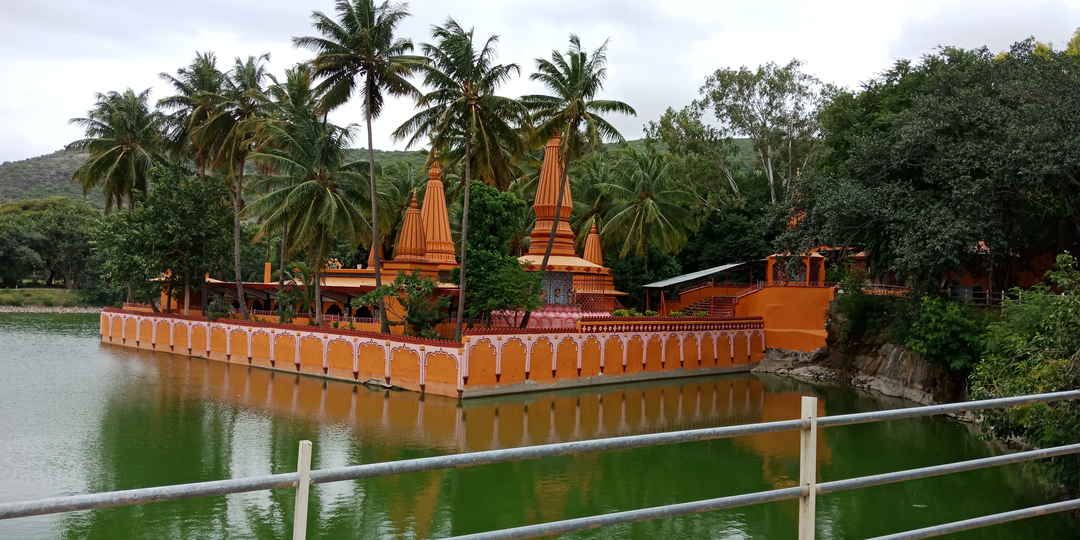 Place to visit near this Temple
Dive Ghat valley
Dive Ghat valley provides you beautiful view and long beautiful winding roads. During the monsoon season, the clouds fly so low that you can almost touch them and the greenery around them is one for the books. Drive along the Pune Solapur Highway on a rainy day to absorb the natural beauty of this valley.
Bhigwan Bird Sanctuary
In this bird sanctuary see various migratory birds from North India and other countries including flamingos, gray herons, kingfishers, sandpipers, egrets gulls and more. You can also take a boat ride in the lake and have your lunch in the boat while watching the birds. The best time to visit this place would be between January and February as most of the birds visit the sanctuary during this time.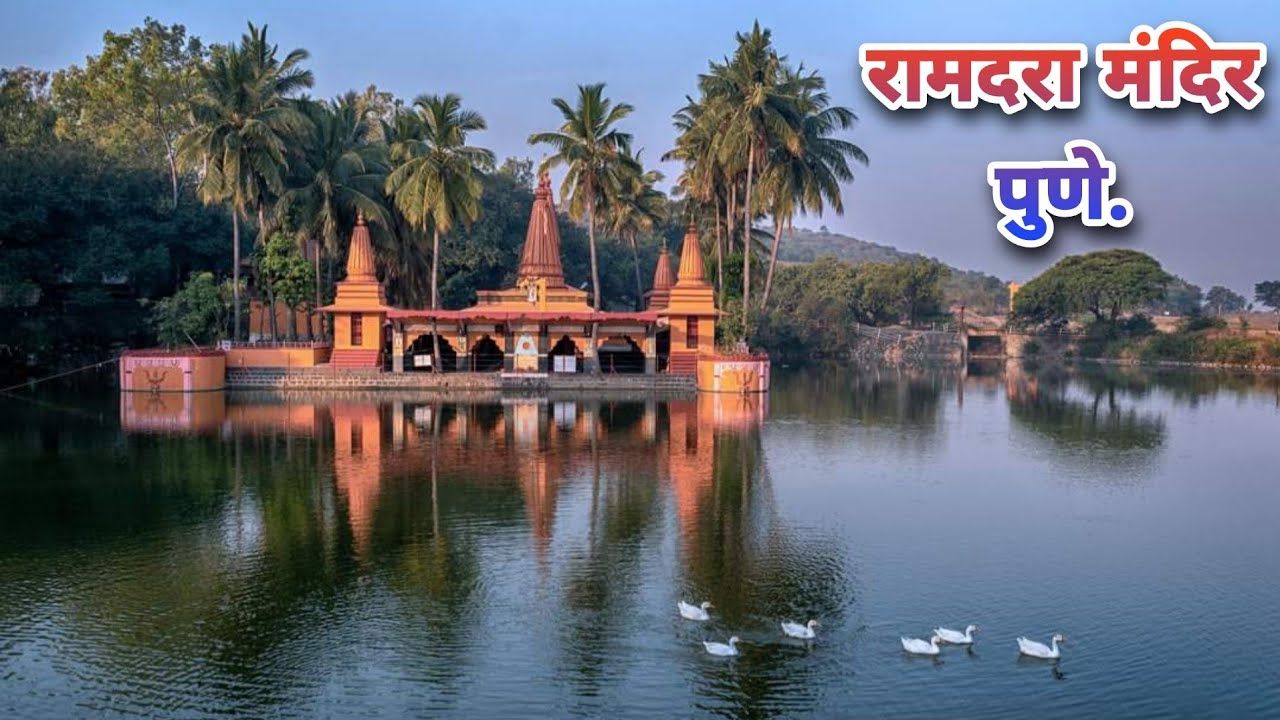 Purandar Fort
Visit beautiful temples and the twin forts of Purandar and Vajragarh in the Western Ghats, currently occupied by the National Cadet Corps Academy. It is the birthplace of Chhatrapati Sambhaji Maharaj, son of Chhatrapati Shivaji Maharaj, and is situated at an altitude of 4,472 feet above sea level, making it a scenic beauty.
Also Read: Rajarajeshwara Temple, Tamil Nadu: Timings, History, Travel Guide and How to reach
How to reach this Temple
By Air-Nearest airport from Ramdara Temple is Pune airport. From here you can easily reach this temple by using local transport.
By Train- The nearest railway station from Ramdara Temple is at Solapur which is at a distance of about 15 kms from this temple. From here you can easily reach this temple by using local transport services.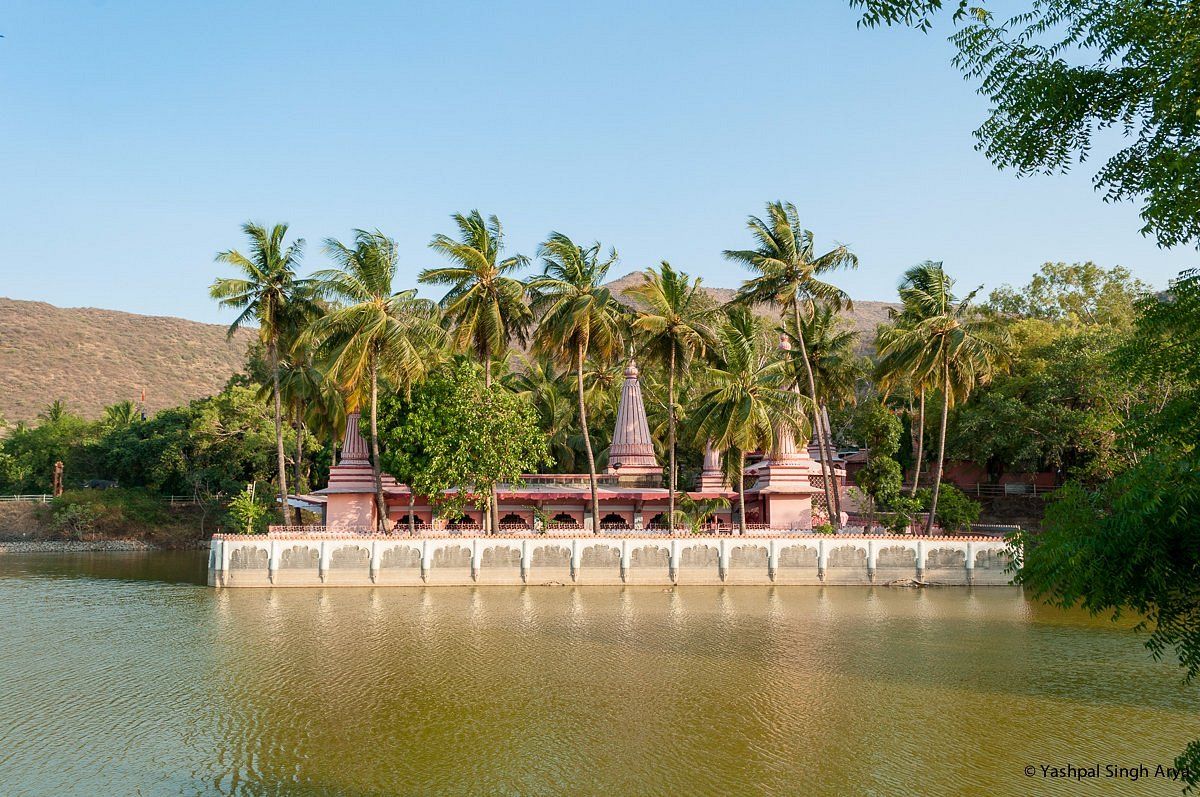 By Road- As Ramdara Temple is on the Pune Solapur highway so you can easily reach here from any part of the country by using your own vehicle or by any public buses or taxi.
Subscribe our TFI Dharma YouTube channel to watch Devotional videos because we are here to serve Sanatana Dhrama: TFIDHARMA