The world is being pushed into LNG and other energy crises notably after the Russian-Ukraine war. The aim of several nations to not buy energy from Russia backfired on them and while some nations promised to fill up for Russian oil, they seem to be backing off from the situation leaving many in pity.
This time the request for LNG has come from Asia. After Canada failed to meet Germany's demands the USA took the opportunity and supplied LNG to Germany. Now, Japan is the one in need of Canadian LNG while Canada seems to be backing off from supplying LNG to Japan too.
While meeting with Japanese Prime Minister Fumio Kishida, Prime Minister Justin Trudeau did not make any new promises to increase exports, despite the fact that Japan has "high expectations" for receiving natural gas from Canada. The island nation wants to switch away from Russian natural gas, which accounts for 10% of its imports. Canada, according to Trudeau, takes its obligation seriously to supply allies with energy, but the world is also seeking to decarbonize, and Canada needs to be ready for that.
A luncheon crowd in Ottawa heard Kishida say that LNG will play a "crucial role" in Japan's energy transition. The LNG Canada terminal and others that are being built on Canada's west coast are two ways that Canada can help with that transition. However, Trudeau made it clear at the news conference that he was not interested in exporting LNG and said that Canada should be ready to meet green energy transition because the world is trying to decarbonize. During a state visit by German chancellor Olaf Scholz last summer, Trudeau stated that a business case for LNG exports to Europe "could not be made" and suggested that Germany should consider green hydrogen exports from a proposed Newfoundland project that is still several years away from becoming a reality.
Also Read: Japan is betting on the losing horse named Trudeau
Prior to Kishida's visit, Alberta Premier Danielle Smith wrote a letter to Trudeau urging the Liberals to speed up regulatory barriers and assist in ensuring that more natural gas is shipped from Canada. According to Smith, Canada should supply allies with LNG in any way it can.
She stated in her letter, "It is critical that Canada maintain a strong presence on the world energy stage, preventing despotic rulers with little concern for the environment and human impacts of their energy production to fill the vacuum." (sic)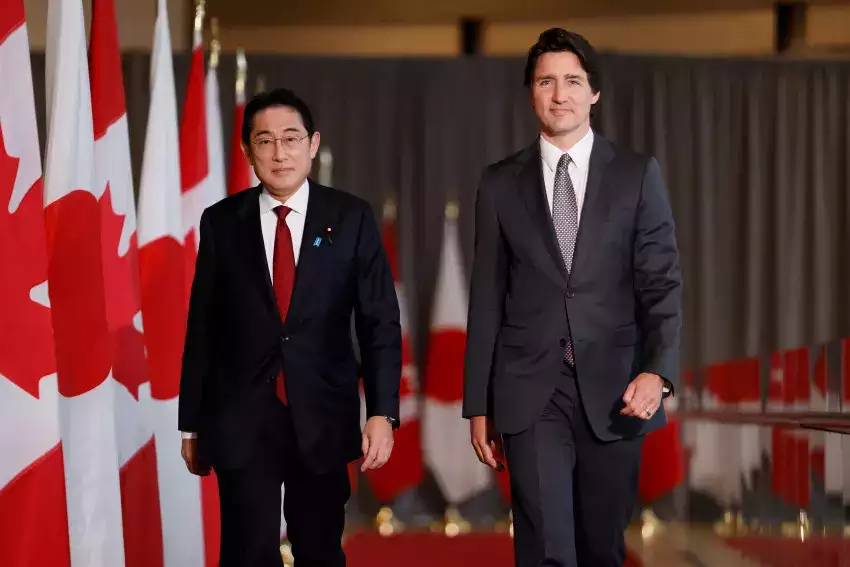 There are concerns that we will miss yet another significant opportunity because the Liberal government has chosen to prioritize its "green" agenda over assisting our allies and enriching our nation, she added.
The potential impact LNG exports could have on the Canadian economy has been estimated in a number of studies. A 2016 Conference Board study estimated that a 30 MTPA LNG export industry in British Columbia could boost national employment by 65,000 jobs and contribute approximately $CA 7.4 billion to Canada's economy over the next 30 years. Although Canada did not participate in the LNG boom of the previous ten years, there will still be a significant demand for LNG in Asia and other regions in the future.
Not participating in the global race for energy will disadvantage Canada to a greater extent in the future. Unfortunately, the decarbonization Trudeau talks about does not seem to cope well with the world's demands at the moment and appears as a delusion. It will also degrade Canada's ties with allies and make it a less reliable country along with other consequences but "green agenda" of liberals seem to be a taking a flight that might never land.