Nallamala Forest- Guide 
Nallamala Hills and Forest, also known as Nallamala Range, is an Indian hill station that attracts a large number of tourists throughout the year, except in monsoon and winter. This hill station is blessed with a large number of domestic and migratory birds. This section of the Eastern Ghats range is situated in the southern part of India.
History of Nallamala Hills
The history of the Nallamala Forest is largely continuous, because some of the tribes living within the Nallamalla have practically refused to lead a civilian life and are hostile to non-tribal or rival tribal, and also because these ranges are largely inhabited. People of this place are unemployed and still unemployed till date.
The uneven terrain and lack of water have prevented the development of any major cities in the region. Kurnool is the largest city and Nandyal is the second largest city in the region, located closer to the forest than Kurnool. The Chenchus are the dominant tribe of the region, whose people still live away from the modern world. Chenchu ​​are still engaged in hunting and agriculture others.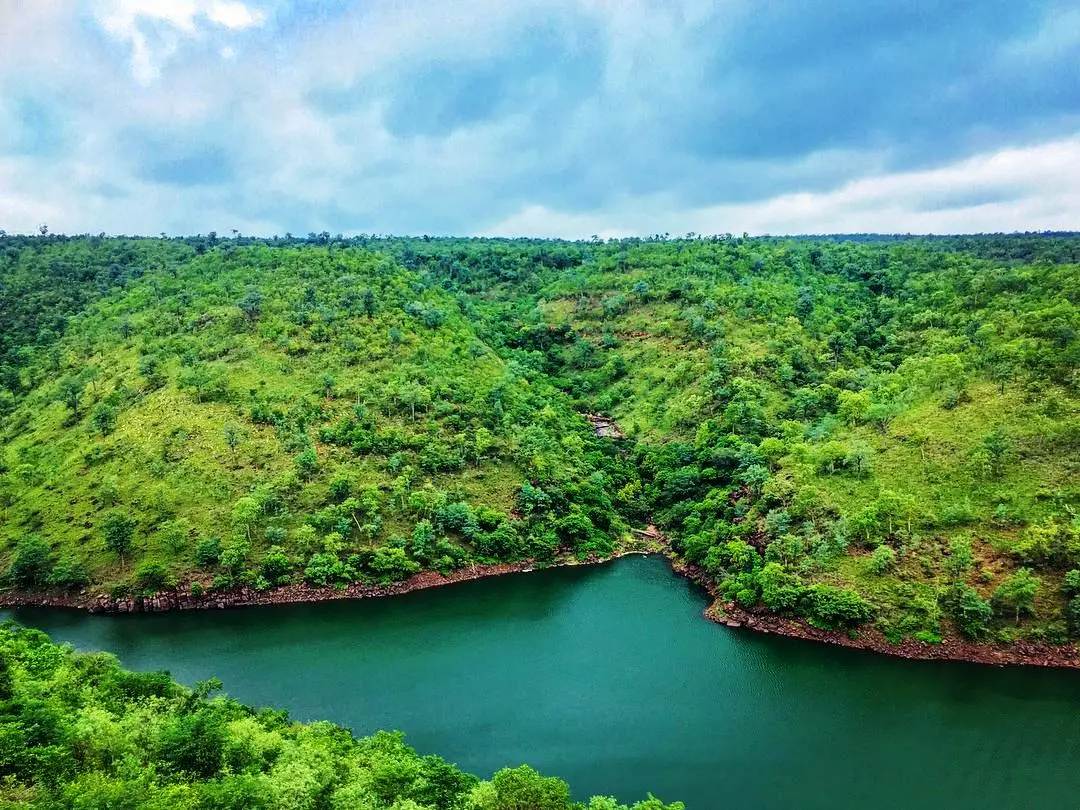 Location of Nallamala Forest
The Nallamala Forest Range, are a section of the Eastern Ghats mountain range that extends mainly over Kurnool District, Guntur District, Prakasam District, Cuddapah District and Chittoor District and Mahbubnagar District, Nalgonda in the state of Andhra Pradesh. Some District of the South Indian state of Telangana. This state is a newly formed state in India whose capital is Hyderabad.
The Nallamala Forest are a very old system of relict hills. Over the years the hills have undergone massive weathering and erosion. Today the average elevation is about 520 m which reaches 1100 m at Bhairani Konda and 1048 m at Gundla Brahmeshwar. Both these peaks are in the north-west direction from the town of Cumbum. In the city of Cumbum, there is a lake called Cumbum Lake. There are also several other peaks above 800 meters in the Nallamala hills.
Coromandel Coast for about 430 km between Krishna River and Pennar River Nallamala runs parallel to it in an almost north-south alignment. The northern boundary of the Nallamala hills is marked by the flat Palnadu Basin while in the south it merges with the Tirupati Hills.
Also Read: Santoshi Mata Temple, Jodhpur: Timings, History, Travel Guide and How to reach
How to reach Nallamala Forest
By Air- Nearest airport from these hills is Chennai airport. From here you can easily reach this place by using local transport services or taxi.
By Train-The Nearest railway stations are in Chennai and Southern Maratha Railway. The railway division passes through the hilly region. From here also you can easily reach this place by using local transport services.
By Road- Roads to this hill range are well connected with the other cities of the country so you can easily reach this temple by using roads from any part of the country.
Install our app for more news and daily updates: @tfiglobal