Birla Mandir Delhi – Guide
Birla Mandir is a famous Hindu temple in Delhi where people of all castes can visit. This temple is also known as "Laxminarayan Temple". Birla Mandir is one of the largest Hindu temples in Delhi. This beautiful and attractive temple is dedicated to Lord Vishnu and Goddess Lakshmi. In this temple Lord Vishnu is seated with Goddess Lakshmi in this temple, hence this temple is called Lakshminarayan Temple.
The temple was built by industrialist Baldev Das Birla along with his sons between 1933 and 1939. By the Father of the Nation, Mahatma Gandhi this temple is inaugurated. Gandhi ji inaugurated this temple on one condition that this temple would be open to people of all castes. Birla Mandir is also a major tourist destination of Delhi which is spread over an area of ​​7.5 acres.
Birla Mandir Delhi complex includes several fountains, shrines and sculptures. The foundation stone of the temple was laid by Maharaj Udaybhanu Singh. Pandit Vishwanath Shastri was the guide during the construction of this temple. After the completion of the construction of the temple, Swami Keshav Nandji performed the closing ceremony and Yagya.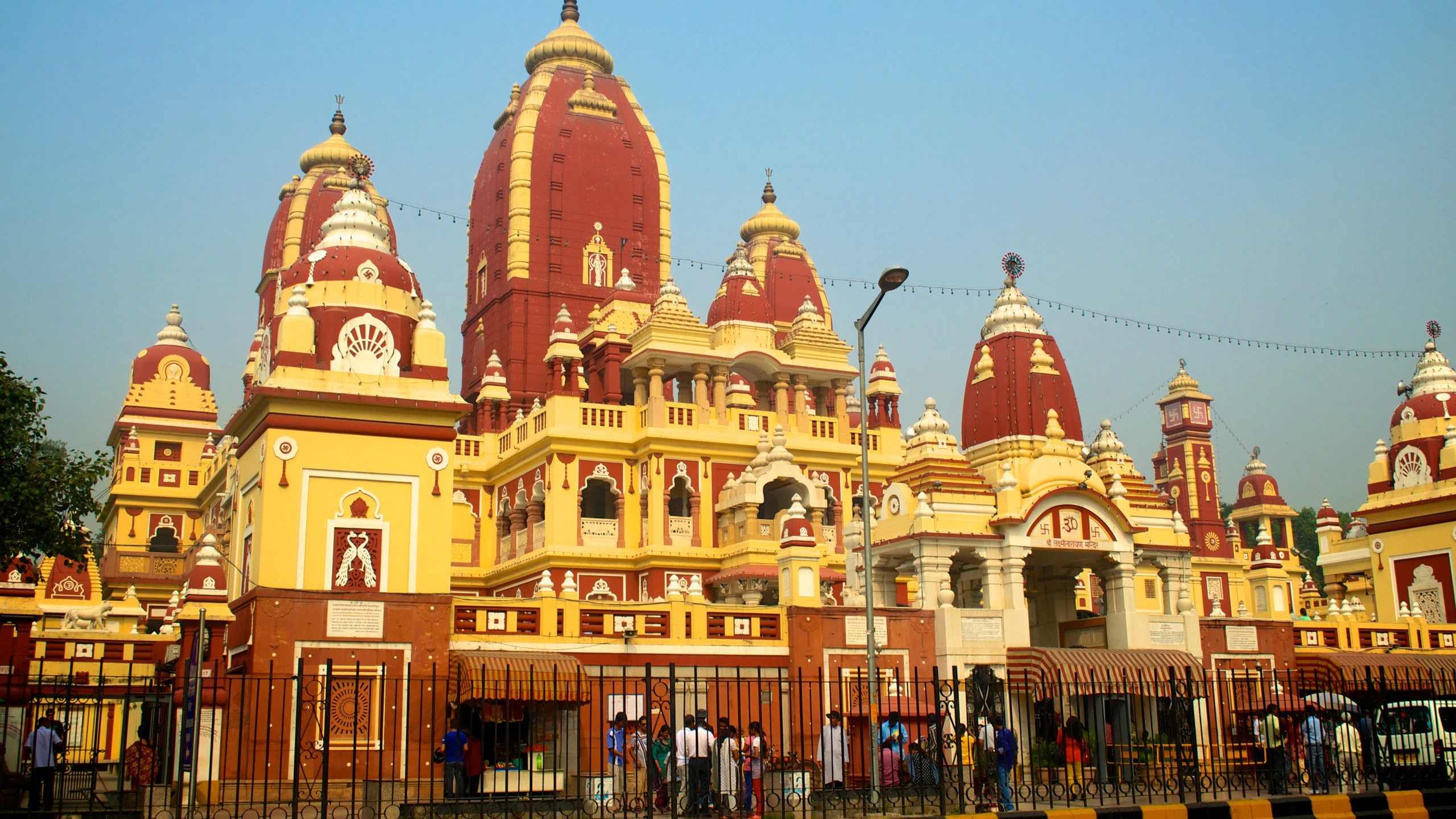 Birla Mandir Delhi Timings
The opening time of Birla Mandir Delhi is 4:30 AM in the morning which remains open till 12:00 Noon in the afternoon. After this the temple reopens at 2:30 pm and then close at 9:00 PM in the evening.
| | |
| --- | --- |
| Saturday | 4:30 am–1 pm, 2:30–9 pm |
| Sunday | 4:30 am–1 pm, 2:30–9 pm |
| Monday | 4:30 am–1 pm, 2:30–9 pm |
| Tuesday | 4:30 am–1 pm, 2:30–9 pm |
| Wednesday | 4:30 am–1 pm, 2:30–9 pm |
| Thursday | 4:30 am–1 pm, 2:30–9 pm |
| Friday | 4:30 am–1 pm, 2:30–9 pm |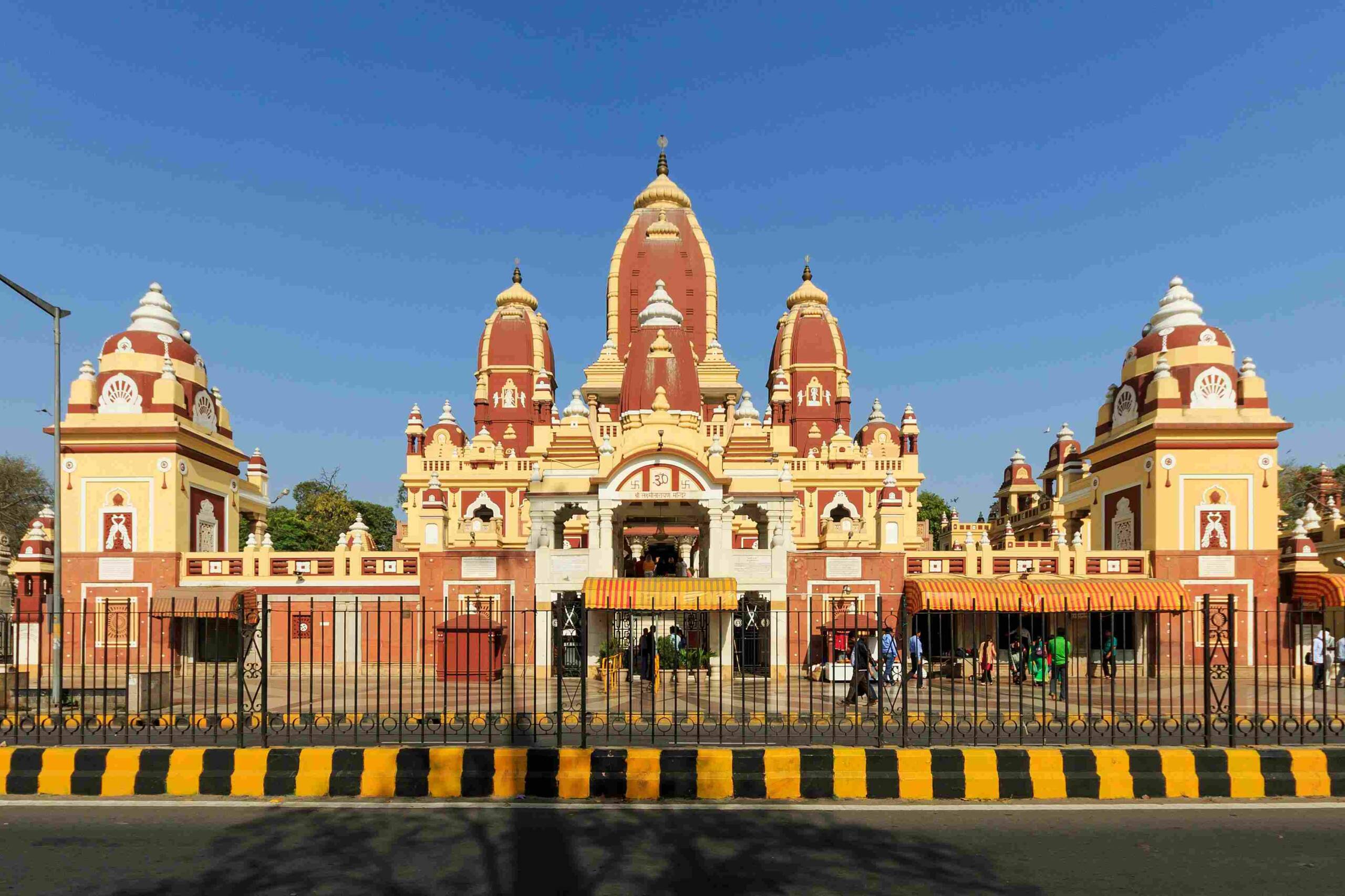 Place to visit near this Temple
Agrasen ki Baoli
This step well is a water temple believed to be built by the great ruler Agrasen, Agrasen ki Baoli is one of the popular places to visit among college students and among photographers to try their hand at architectural photography. According to the Archaeological Survey of India (ASI), it has been designated as an important and protective monument.
Jantar Mantar
Built in the year 1724, Jantar Mantar's sole purpose is to predict celestial movements and astrology. Delhi's Jantar Mantar is one of five such structures built by Maharaja Jai ​​Singh II of Jaipur in Rajasthan. As the Mughal Emperor Muhammad Shah offered the Maharaja to revise astronomical tables and calendars, he established architectural structures containing 13 astronomical instruments in it.
National Museum of Delhi
Between Janpath and Maulana Azad Road, the National Museum of Delhi was established in 1949. One can find art and artifacts from the pre-historic era to the modern period. The National Museum has over 200,000 artifacts on display, both Indian and international. The exhibits of the National Museum cover 5000 years of glorious heritage from different parts of the world.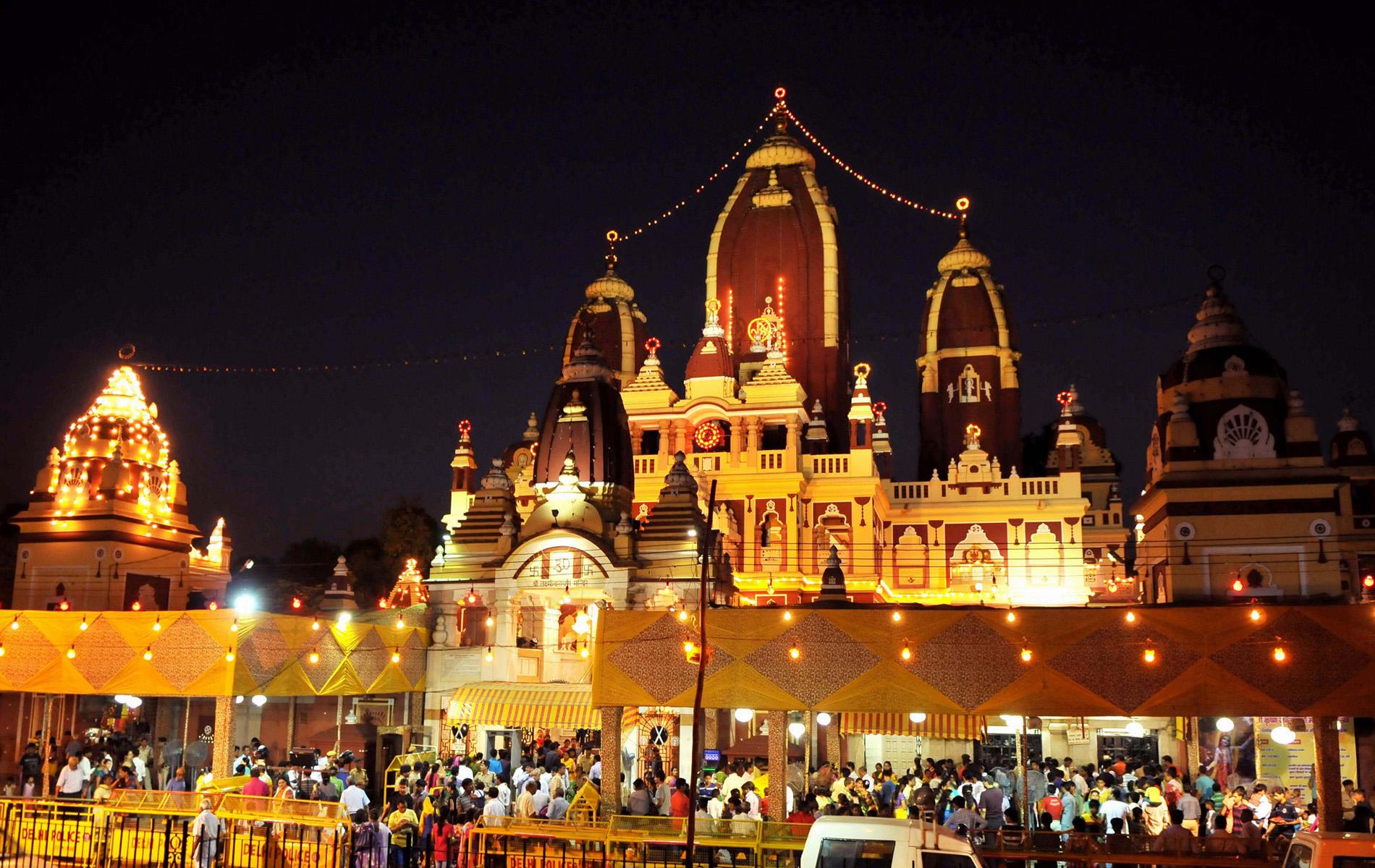 Also Read: Ramdara Temple Pune, Timings, History, Travel Guide and How to reach
How to reach Birla Mandir Delhi
Birla Mandir is located on Mandir Marg on the west side of Connaught Place in New Delhi. The place is well connected and where any tourist can reach there through various modes of transport.
By Air- The nearest airport from Birla Mandir Delhi is IGI airport. From here you can easily reach this temple by using metro or local transport services.
By Train- The Nearest railway station from this temple is new Delhi railway station. From here also you can easily reach this temple by using local transport services or taxi or metro.
By Road- Roads to Delhi are well connected with the other cities of the country so you can easily reach this temple by using your own vehicle or by any public buses or taxi from any part of the country.
Subscribe our TFI Dharma YouTube channel to watch Devotional videos because we are here to serve Sanatana Dhrama: TFIDHARMA