Raj Mandir Cinema Jaipur – Guide 
Jaipur's popular attraction Raj Mandir Cinema was conceptualized by Mehtab Chandra Golcha in the late 1960s. Which was one of his dream projects which he wanted to build as a stylish and elegant cinema hall. The majestic architecture of the building includes an artistic quality that gives a sense of mystery and illusion that each one who visits finds it fascinating.
History of Raj Mandir Cinema
The history of Raj Mandir cinema is linked to the modern era. The foundation stone of the Raj Mandir Cinema building, designed by architect WM Namjoshi, was laid in 1966 by Mr. Mohanlal Sukhadia, the then Chief Minister of Rajasthan. The construction of which took almost a decade to complete and the Cinema was inaugurated in 1976 by Shri Hari Dev Joshi. The first of which was shown in 1976, a Hindi action movie called Charas directed by Ramanand Sagar.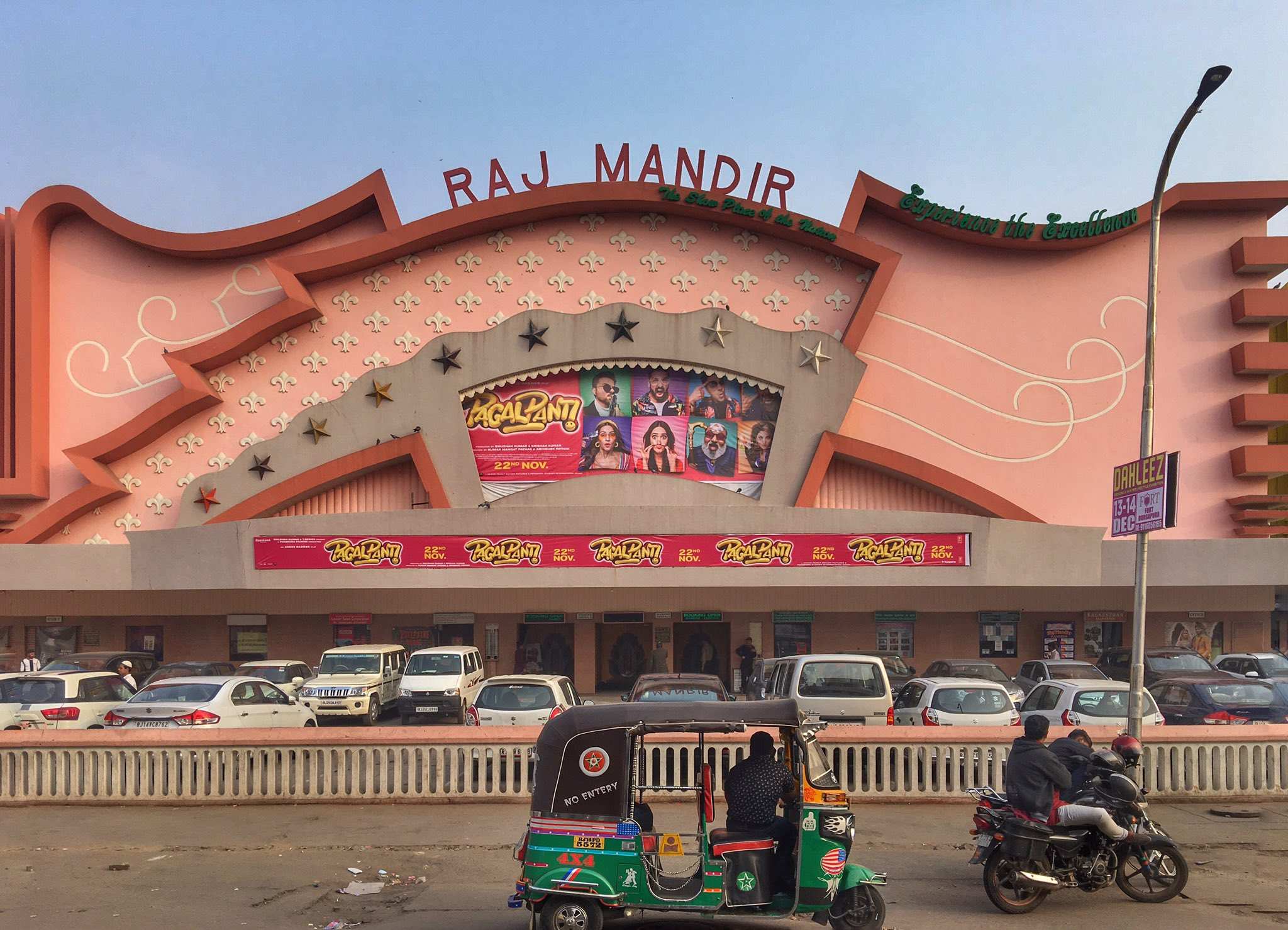 Raj Mandir Cinema Timings and ticket price
There are two shows every day from 12.30 to 3.30 and 6.30 to 9.30 in the evening. The entry fee of Raj Mandir cinema ranges from Rs 100 to Rs 350 depending on the class of seating you have in the cinema. Pearl to sit in Raj Mandir cinema Seats, Ruby seats, Emerald seats and Diamond seats are divided into four categories in which more than 300 people can be accommodated in Raj Cinema Mandir at a time.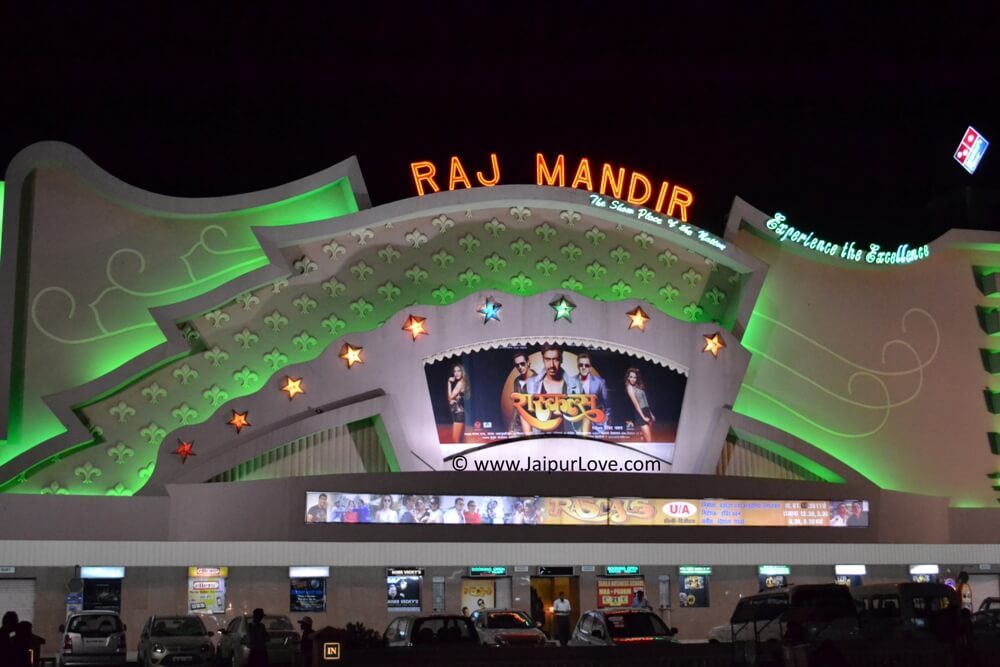 Place to visit near this place
Jaigarh Fort
It was built in 1726 by Maharaja Jai ​​Singh II. This place is very famous for the lovers of seeing weapons. Here you will get to see many types of weapons. You can also see the world's largest cannon here. This fort is spread over 3 kms. This place comes in the most famous tourist places of Jaipur, if you are traveling to Jaipur then do not forget to see this fort.
Galtaji
This temple situated amidst the mountains is one of the most famous tourist places in Jaipur. The architecture of this temple is very amazing and beautiful. There are also idols of Lord Rama, Krishna, Hanuman and Lord Vishnu here. The natural beauty around here is very beautiful. Due to its beauty, this place attracts thousands of tourists every year.
Chand Baoli
This place is very popular among tourists in Jaipur. It was built by the famous ruler Maharaja Chandra in about 8th century. Its most important thing is that you cannot come back from the same stairs from which you go inside this palace. Its texture is such that people forget how to go back through the same stairs, that is why it is also known as Bhool Bhulaiya.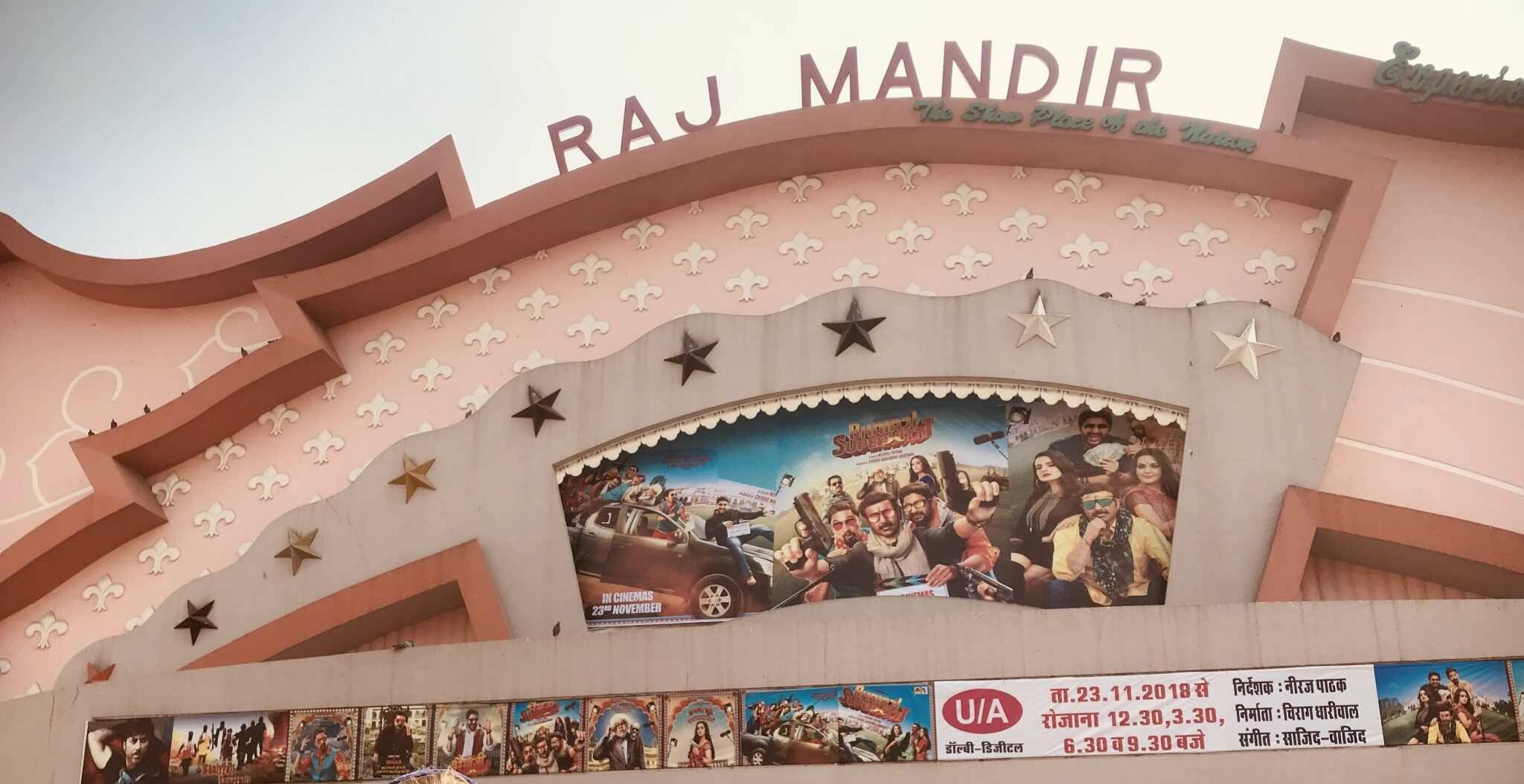 Also Read: Jag Mandir Udaipur, Timings, Travel Guide, History and How to reach
How to reach this place
By Air- The nearest airport to Cinema is Sanganer Airport. From here you can reach Cinema by traveling by taxi, cab or bus from the airport.
By Train- The nearest railway station to Raj Mandir is Jaipur Railway Station. From there take taxi or cab to reach Raj Mandir Cinema.
By Road- Jaipur is connected to all the major cities of India through a network of National Highways 8, 11 and 12. You can also reach Raj Mandir Jaipur by traveling by bus, cab, taxi or car from any part of the country.
Subscribe our TFI Dharma YouTube channel to watch Devotional videos because we are here to serve Sanatana Dhrama: TFIDHARMA