US Title 42 policy: At a never-before-seen rate, the peculiar migrant crisis in the Caribbean is getting worse. 395 Haitian migrants were stopped earlier this week by local coast guards from the USA in the waters off the Bahamas. The migrant sailboat was completely occupied.  These kinds of sights are becoming more frequent as Haiti struggles with gang violence, a lack of leadership, and a health crisis.
Just a few days ago, we reported that migrants in the Bahamas have the authority to crumble the state of the Bahamas entirely. Now, the Bahamas is introducing a US-style title 42 policy to deport migrants.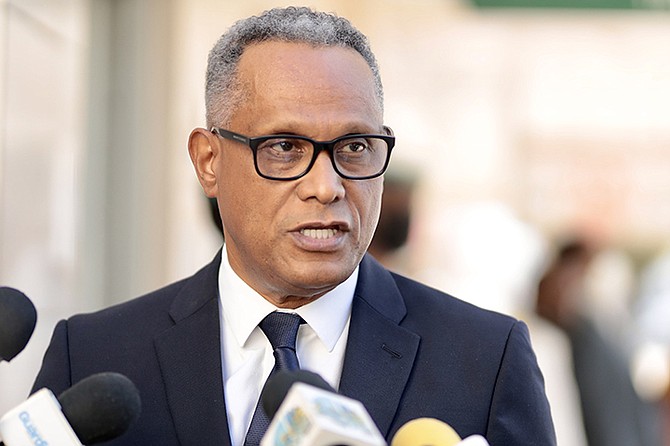 The Bahamas suddenly began examining migrants from Haiti for health issues on January 25. Dr. Michael R. Darville, the Bahamas' minister of health, led a group of 11 medical professionals to Matthew Town, Inagua, to perform surveillance checks and health evaluations on a group of almost 400 undocumented migrants from Cuba and Haiti.
The undocumented migrants are being housed in a field hospital that has been constructed. The US government donated the field hospital, which can offer level-one health evaluations. Eight nurses and doctors will stay in Inagua until Friday to conduct health examinations and aid the Matthew Town Clinic staff.
Echoing Title 42 policy
The plan is that the ailing migrants would reportedly be treated in medical care and in case of super-spreadable diseases, they might get deported back. Title 42 policy is similar to what the USA has been following since the onset of the COVID-19 pandemic.
For three years, America's Title 42 Policy has allowed the U.S. to expel hundreds of thousands of migrants on public health grounds.
The divisive law has emerged as the latest flashpoint in a heated national discussion about how authorities ought to manage individuals who cross the southern border.
Since the stated goal is to reduce the likelihood that migrants will spread the coronavirus inside U.S. detention facilities, a Title 42 expulsion is theoretically expected to take place as soon as migrants are taken into custody.  The majority of migrants dealt with under Title 42 have been sent back to Mexico via land, and this procedure can be completed in a matter of hours.
Read More: The Refurbishment of 'Rotten' Haitian Judiciary Begins
Warning was given days ago
Bahamas' examinations have started days after Labour and Immigration Minister Keith Bell issued a stern warning to all illegal migrants in the country to immediately wind up their affairs and leave voluntarily or face deportation. At that time, the minister had also forecasted that several 'special operations' where illegal migrants will be prosecuted and deported will be carried out by the Immigration Department.
Read More: Jamaica's devolution to Gangster Paradise is going to meet the Haitian fate!
Guess it looks like he was not joking when he talked like that. These actions are merely an indication that the Bahamas appears to be in no mood to put up with migrant misery any longer. However, the need of the hour is to ensure stricter water and border controls because the crisis is still far from over.