Mahamaya Mandir Chhattisgarh – Guide
Mahamaya Mandir is one of the main religious places of Chhattisgarh. It is one of the sacred and revered 51 Shaktipeeths of India. Due to the inclusion of this temple in Shaktipeeth, its beliefs increase even more. This temple is located in Ratanpur Nagar in Bilaspur district. Ratanpur is situated at a distance of about 150 kms from Raipur.
History of this temple
It is believed to have happened before the 12th century. Lakhs of devotees of Mata come to this temple every year on both the Navratras to visit this temple. A special mention is made regarding the Mahamaya temple of Ratanpur that the head of Maa Mahamaya is established here and the body of the mother is located in Bikapur.
This story is told according to a popular legend. In relation to the mother's head being in the Mahamaya temple, it is said that Maa Mahamaya and Samalaya Devi have been established on the hill near the temple. Samleshwari Devi was earlier established at Sambalpur. This Samaleshwari Devi was brought to Sambalpur in Odisha by the king of Srigarh.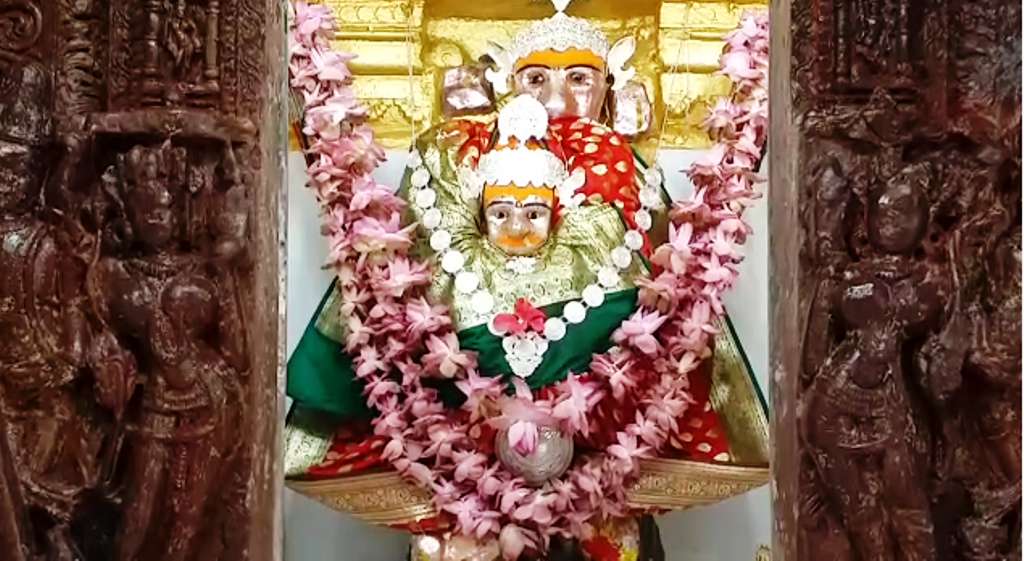 Mahamaya Mandir Timings
Mahamaya Mandir Chhattisgarh opens at 6:00 AM in the morning and close at 8:30 PM in the evening. Morning Pooja Timings of this Temple is 06:00 to 12:00 and Evening Aarti timing is 12:30 to 20:30.
| Day | Timing |
| --- | --- |
| Monday | 6:00 am – 8:30 pm |
| Tuesday | 6:00 am – 8:30 pm |
| Wedesday | 6:00 am – 8:30 pm |
| Thursday | 6:00 am – 8:30 pm |
| Friday | 6:00 am – 8:30 pm |
| Saturday | 6:00 am – 8:30 pm |
| Sunday | 6:00 am – 8:30 pm |

Place to visit near this Temple
Ram Tekri Temple
Ram Tekri Temple dedicated to Lord Rama. This temple is famous and situated on the hill of Ratanpur. The idol of Ram, Sita and Laxman ji is made in this temple. It is told about this temple that it is about 400 years old temple. Due to this temple being situated on the top of the mountain, a road has been made by cutting the mountain to go here.
Mahalakshmi Devi temple
This temple of Shri Mahalakshmi Devi is a very ancient and famous temple. This temple is built on the hill. This temple was built by Gangadhar Shastri, the minister of Hayavanshi king Ratan Dev III. On visiting this temple, one gets the darshan of Ram, Sita, Lakshman and Hanuman ji. Due to this temple being built on the hills, stairs are also made to go here. The view of Ratanpur from this hill temple looks very beautiful.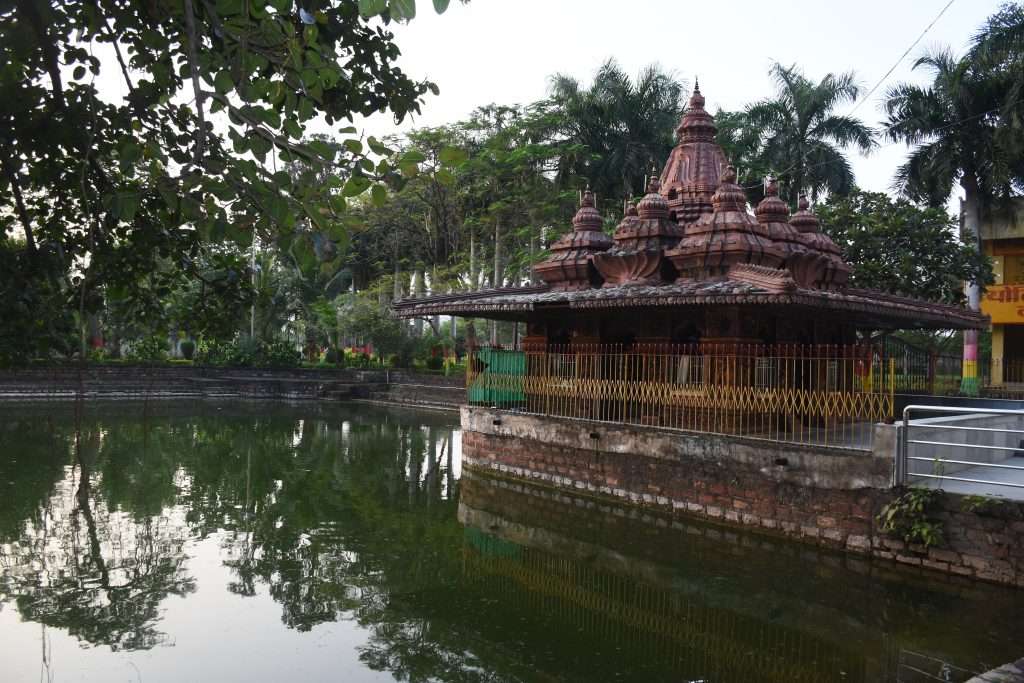 Also Read: Govardhan Mandir Vrindavan, Timings, History, Travel Guide, and How to reach
How to reach Mahamaya Mandir
By Air- Raipur airport is the nearest airport from Mahamaya Mandir which is at a distance of 141 km from this temple. From here regular bus service is available to Ratanpur.
By Train- Bilaspur is the nearest railway station to Ratanpur which is at a distance of 25 km from this temple. You can easily reach this temple by bus or taxi from Bilaspur.
By Road- Bilaspur is one of the main cities of the state so the city is well connected to other major cities. You can easily reach Mahamaya Mandir Chhattisgarh by using your own vehicle or by any public buses or taxi from any part of the country.
Subscribe our TFI Dharma YouTube channel to watch Devotional videos because we are here to serve Sanatana Dhrama: TFIDHARMA