Tilinga Mandir Bordubi – Guide
Tilinga Mandir Bordubi is very beautiful with forests and tea gardens and is known as Bell Temple. This temple is located in the small town of Bordubi in Assam. Lord Shiva is the presiding deity of this temple. It is mystical and spiritually strong as compared to other temples because of its stunning architecture and rituals.
Hundreds and thousands of bells of all sizes are spread across the temple premises. All are linked together in stacks by iron bars, forming a sculptural bouquet to startle an amazing visual experience unforgettably. It forms a metal mountain as the bells are made of various metals like bronze, brass, aluminium, copper and are tied to a huge Peepal tree.
History of this Temple
About half a century ago, in 1965, tea garden workers saw a black rock in the shape of a Shiva lingam emerging from the ground near a banyan tree at that spot. It was dug out and placed between the roots of a Peepal tree. Over the years, people discovered its mystical power: Make a wish and it will be granted. And when this is done it is appreciated by hanging bells on the bars. People also offer pigeons and a trishul, or a sacred thread tied around a pillar.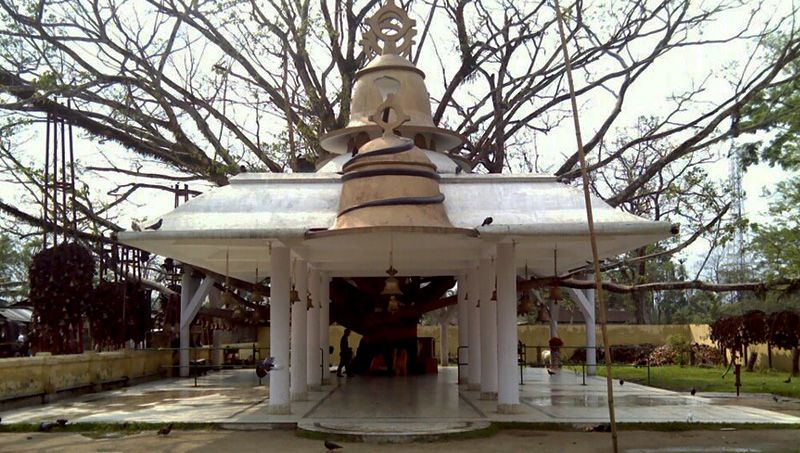 Tilinga Mandir Bordubi Timings
Tilinga Mandir Bordubi remains open from 6 am to 8 pm on all days of the week. Best time to visit Tilinga Temple or Bel Temple, Assam The best time to visit the temple is from February to May when the weather is pleasant. One can also visit here in the month of October and November.
| | |
| --- | --- |
| Monday | 6:30 am–7 pm |
| Tuesday | 7 am–7 pm |
| Wednesday | 7 am–7 pm |
| Thursday | 7 am–7 pm |
| Friday | 7 am–7 pm |
| Saturday | 7 am–7 pm |
| Sunday | 7 am–7 pm |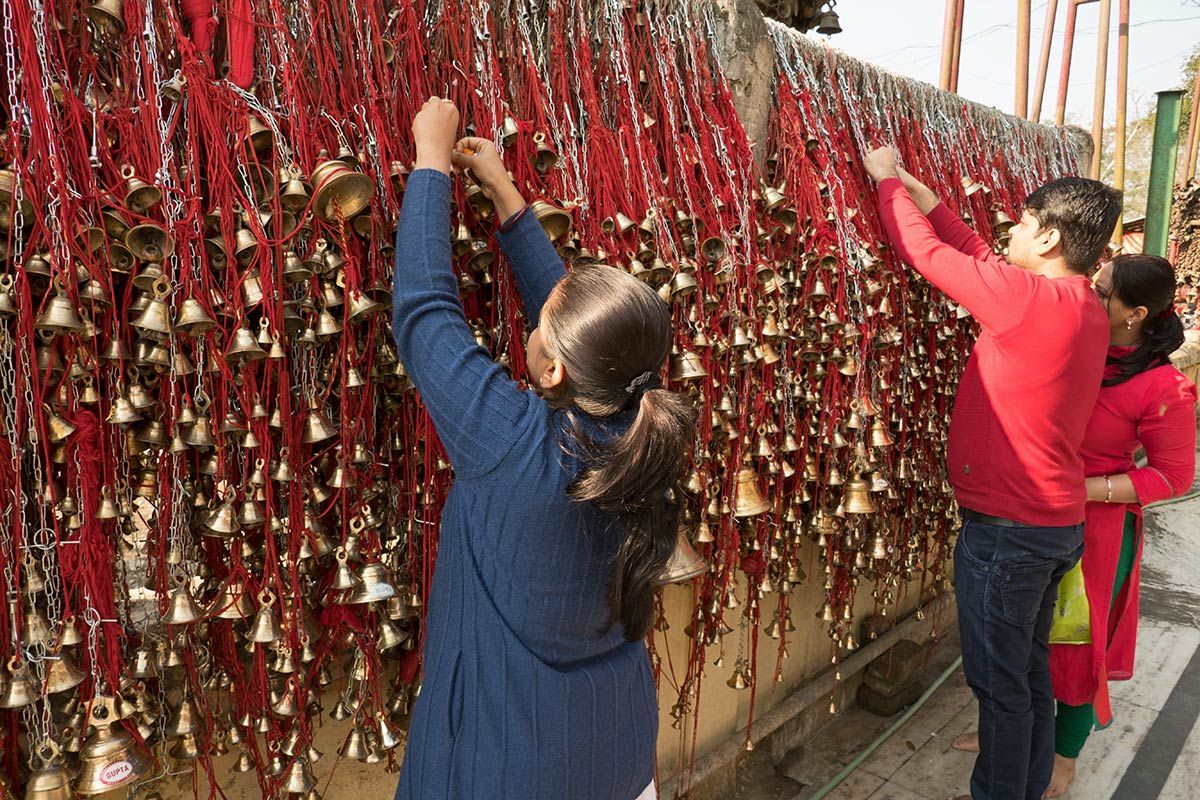 Place to visit near this Temple
Dibru-Saikhowa National Park
This national park is located just 13 km from Tinsukia. The Brahmaputra, Lohit and Dibru rivers surround this national park. Various animals are found in this national park including aquatic animals which include white winged wood duck, water buffalo, wild horse, tiger and capped langur.
Sadia
Sadia, a small village situated in the foothills of the Himalayas surrounded by rivers on three sides in Tinsukia, Assam, is one of the major tourist destinations of the state. Enriched by nature, this place allows one to enjoy its breathtaking landscape in peace. Rich in culture with awe-inspiring past and astonishing places to reminisce one's mind, this place has a lot to keep one busy for long hours.
Doomduma Tea Garden
Famous for its tea gardens, this is another attraction of Tinsukia. The plantation here is known as the Doomduma Tea Garden of Hindustan Lever. Doomduma Reserve Forest is another place you can visit.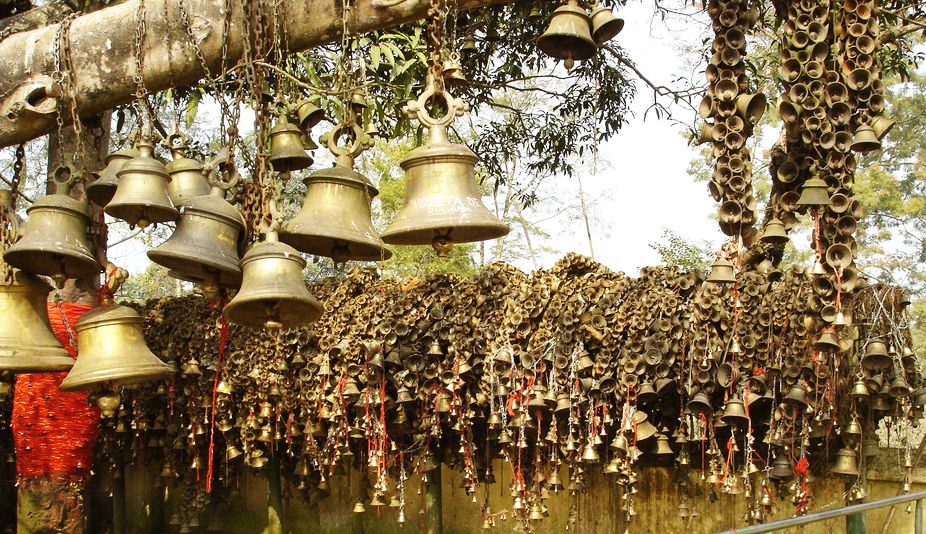 Also Read: Mahamaya Mandir Chhattisgarh, Timings, History, Travel Guide and How to reach
How to reach Tilinga Mandir Bordubi
By Air- The nearest airport from this temple is Mohanbari airport. From here you can easily reach this temple by using local transport services or taxi.
By Train- The nearest railway station from Tilinga Mandir Bordubi is Tinsukia railway station which is at a distance of about 14 KM from this temple. From here you can easily reach this temple by using local transport services or taxi.
By Road- You can also reach this place by bus which runs from Bordubi bus stand You can also reach the Tilinga Mandir by private car or taxi from any part of the country.
Subscribe our TFI Dharma YouTube channel to watch Devotional videos because we are here to serve Sanatana Dhrama: TFIDHARMA