Siddhivinayak Mandir Mehmadabad – Guide 
Siddhivinayak Mandir Mehmadabad is a temple dedicated to Lord Ganesha located in the city of Mahmudabad, Gujarat. This temple is situated just 25 km from Ahmedabad via Dakor Road on the bank of Vatrak Mahmdavad.
The sacred flame of the Mahmedabad Ganapati Temple was ritually brought from Siddhivinayak Temple Mumbai and was built over an area of ​​600000 square feet. The idol of Ganesha in Siddhivinayak Mandir Mehmadabad is similar to that of Siddhivinayak Temple Mumbai.
History of this Temple
Construction of Siddhivinayak Mandir Mehmadabad is done on the eve of Wednesday Sawant 2067 Phagun Sudh 4 Dated 09-03-2011. The entire project is being developed personally by Mr. Narendra Bhai Purohit and the estimated time of completion is around 1 year with a cost of around Rs 14 crore. The Siddhivinayak Temple of Mahamdavad is built in a large area of ​​600,000 square feet and the length of this temple is 120 feet and height is 71 feet and width is 80 feet and there is an idol in the temple 56 feet height from the ground.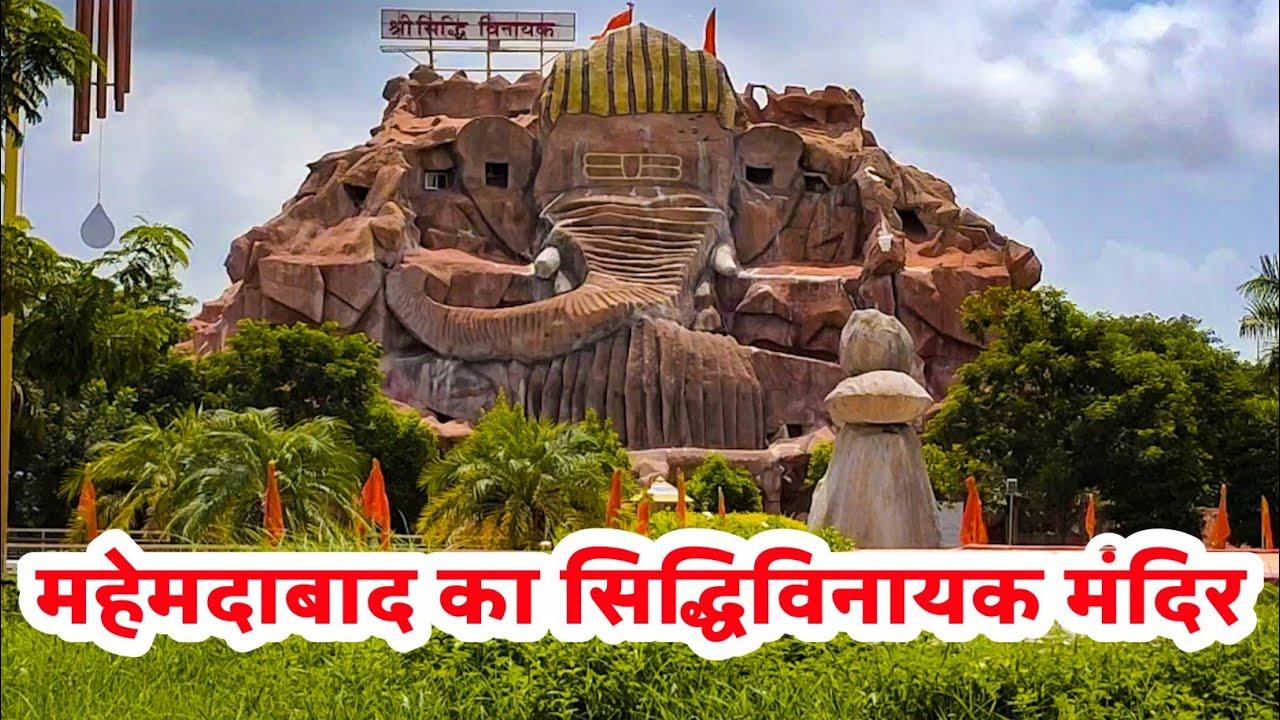 Timing of Siddhivinayak Mandir Mehmadabad
The darshan timings are from 6 am to 10 pm and on special days like Sankat Chaturthi the temple remains open for darshan from 5 am to 11 pm.
| | |
| --- | --- |
| Monday | 6:00 am–10 pm |
| Tuesday | 6:00 am–10 pm |
| Wednesday | 6:00 am–10 pm |
| Thursday | 6:00 am–10 pm |
| Friday | 6:00 am–10 pm |
| Saturday | 6:00 am–10 pm |
| Sunday | 6:00 am–10 pm |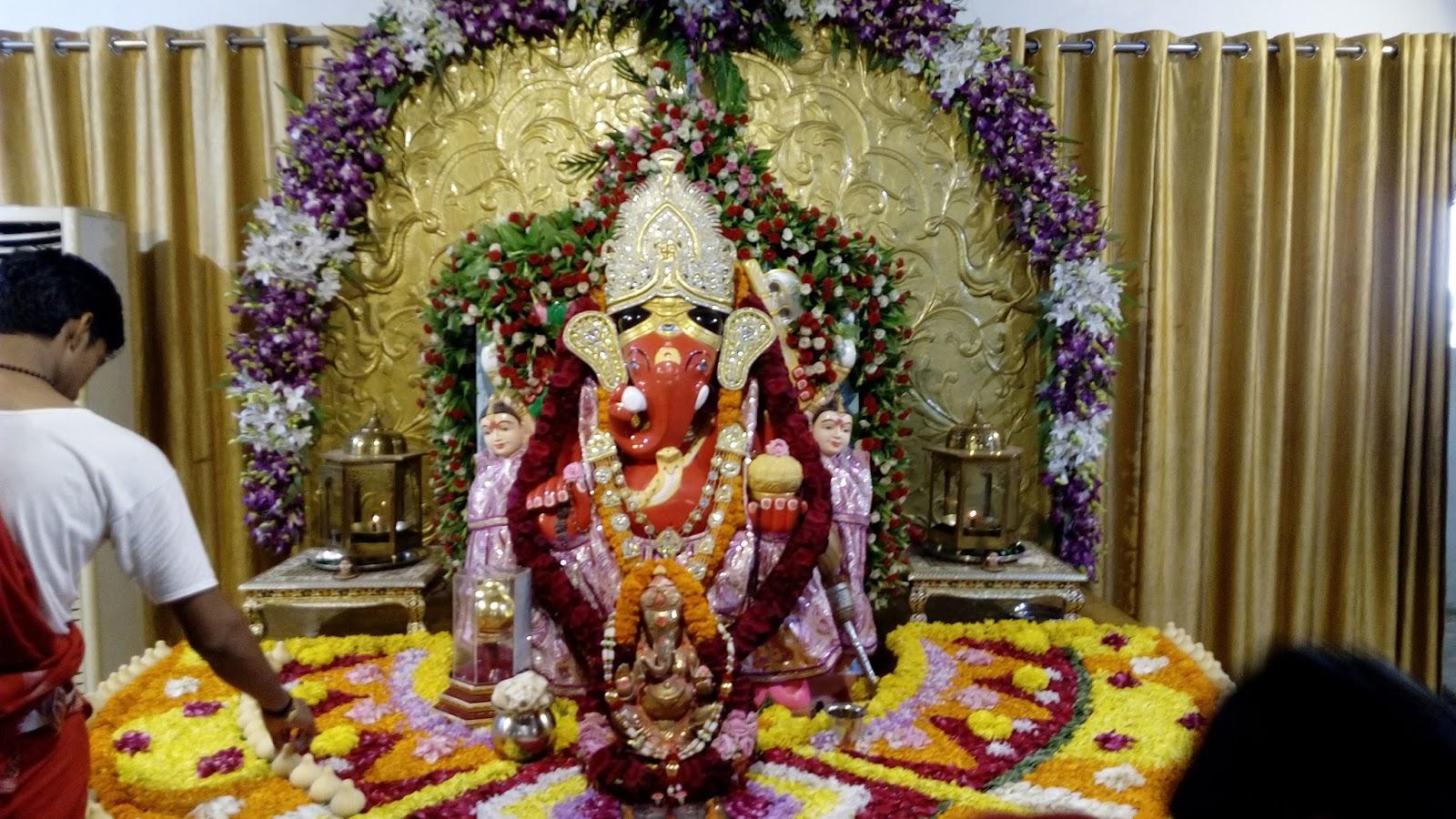 Place to visit near this Temple
Shree Ranchhodraiji Maharaj Temple
The main temple, surrounded by a fort wall, is situated on the banks of the holy lake Gomti in the middle of the main market of Dakor. The temple is covered with 8 domes and 24 bastions, with the central dome reaching a height of 27 metres. Adorned with a golden urn and a white silk flag, this temple is the tallest in the district. Though not very rich in carvings, the main dome derives its influence from the Maharashtrian style of temple architecture.
Galteshwar Mahadev Temple
About 16 km from Dakor is a Shiva temple of the Solanki era, situated at the attractive Sangam (confluence) of the Mahi and Galta rivers, where Chandrahas, the Galava sage of mythological fame, is said to have lived. At present the beautiful rocky bank of Mahi and the beautiful old Shiva temple on it have a spring of river Galati which continuously sprinkles water on the Shiva Linga.
Balasinor Dinosaur Museum
In the 1980s, paleontologists accidentally found fossilized remains and bones at Rayyoli village in Balasinor. Since then, the site has been flooded with researchers and numerous excavations have taken place in the area, the findings of which have revealed that there were more than 13 species of dinosaurs that flourished around 65 million years ago. The fossil park here has life-size statues of those giant creatures.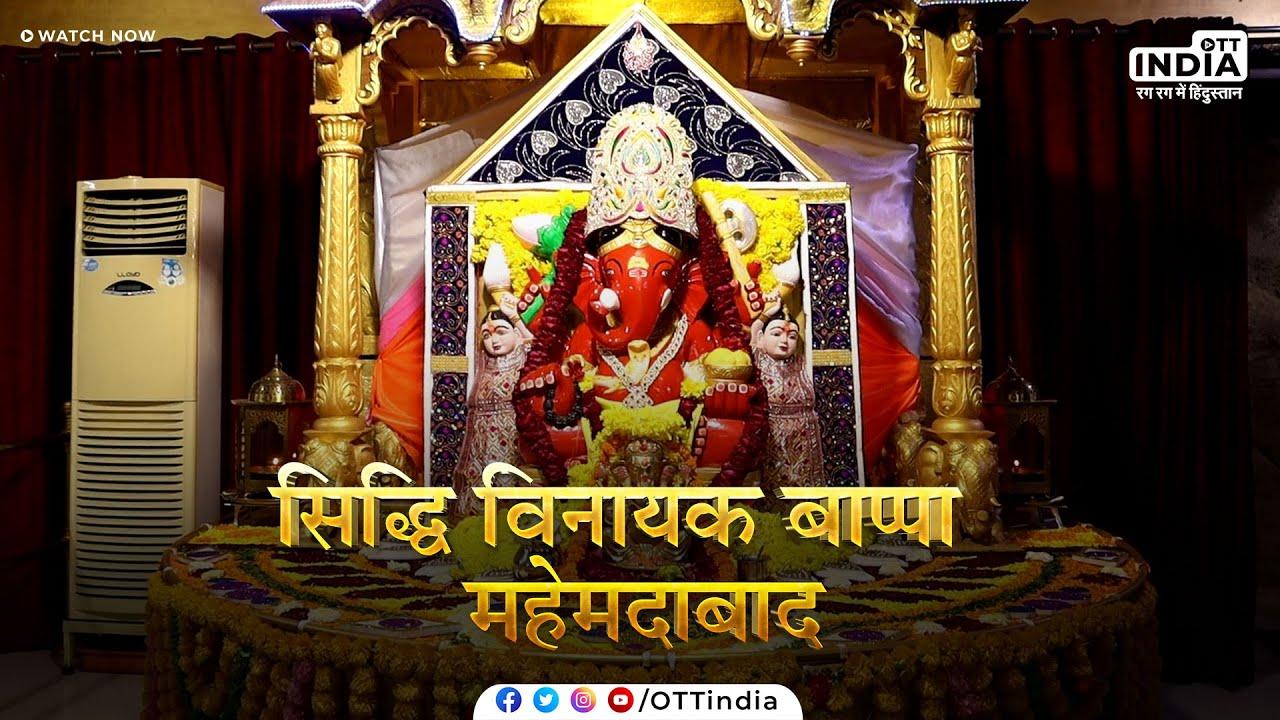 Also Read: Tilinga Mandir Bordubi, Timings, History, Guide and How to reach
How to reach Siddhivinayak Mandir Mehmadabad
By Air- The nearest airport from Siddhivinayak Mandir Mehmadabad is Ahmedabad airport. From here you can easily reach this temple by using local transport services or taxi.
By Train- The nearest railway station from this temple is Ahmedabad railway station which is at a distance of about 30 kms from this temple. From here you can easily reach this temple by using local transport services or taxi.
By Road- This temple is situated at a distance of 28 kms from the Ahmedabad city and the roads are well connected with the other cities of the country. So, you can easily reach this temple by using local transport services or taxi from any part of the country.
Subscribe our TFI Dharma YouTube channel to watch Devotional videos because we are here to serve Sanatana Dhrama: TFIDHARMA