Yanomami Shield: The Amazon rainforest is one of the most biodiverse regions in the world. It is home to millions of species of plants and animals. However, in the midst of these greeneries, lies an ugly reality- illegal gold mining.
Illegal mining has caused significant environment damage to the region. A damage that has led to genocide of the indigenous Yanomami community. This is due to an international nexus of gold smuggling that operates at the expense of the lives of thousands of people.
Read More: Mexico's fight against gun trafficking takes it to a US Court
However, the newly-elected Luiz Inacio Lula da Silva has vowed to stop the illegal miners and genocide. 
Full stop on illegal mining
On January 31st, officials stated that Brazil is getting ready to undertake an operation (Yanomami Shield) to drive out illegal gold miners who entered the Yanomami indigenous reservation. Brazil is assembling a task force of military forces, police, and government organisations.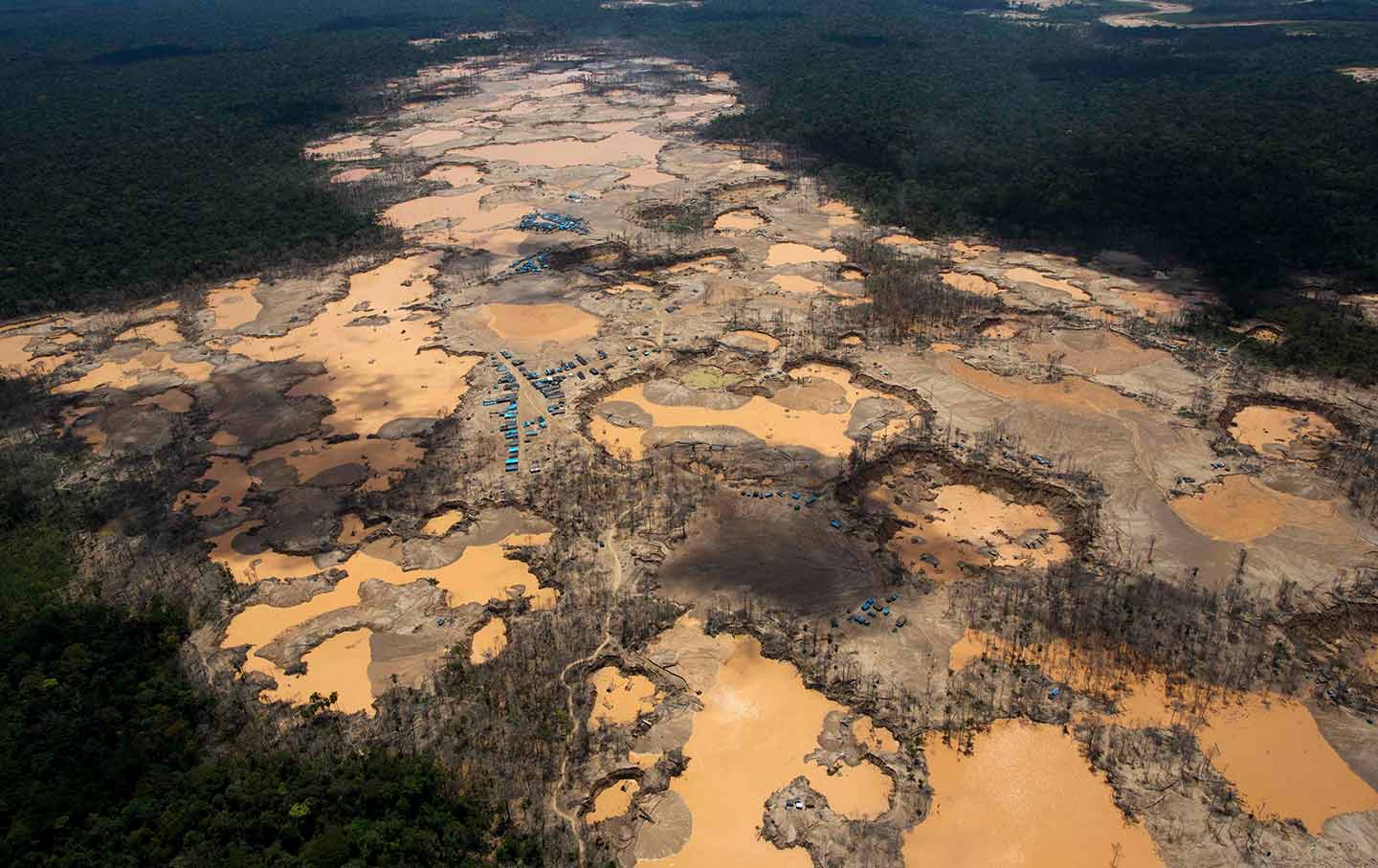 The Yanomami have lived off fishing, hunting, and fruit gathering for centuries. However, they are now battling for survival. Brazil's largest indigenous reservation, which is located on the border with Venezuela, has more than 20,000 wildcat miners. They are to blame for bringing sickness, violence, and hunger that have led to a humanitarian crisis for remote Yanomami settlements.
The Yanomami, who number around 28,000 now, claim they face a real threat to their territory, culture, and way of life. In recent years, illegal miners have been drawn to the allure of gold and other lucrative minerals that lay underneath their traditional area.
But, they have destroyed forests, polluted rivers, and introduced deadly diseases to the tribe. Recently, hundreds of Yanomami children have been hospitalised owing to deadly diseases. Brazil government declared health emergency as a result.
The problem, according to Health Secretary Regiane Matos, was "aggravated" by illegal mining in the area. It gravely polluted the territory's vital streams, from which Yanomamis obtain their food and water. In order to remove metal from ore and the dirt, miners use mercury, which has contaminated the water. Scientists say that mercury has also killed the aquatic life of the region.
52 tonnes, or half of the 100 tonnes of gold produced annually by Brazil, are unlawfully mined. A large portion of that is transported to Switzerland after being cleaned up by Brazilian financial brokers.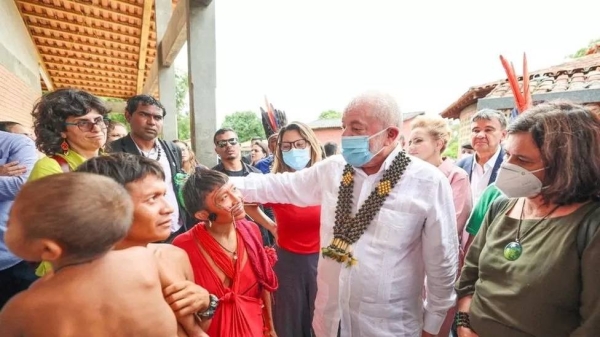 In response to this crisis, Lula has launched operation Yanomami Shield. His administration established a no-fly zone over the reservation. Also. he took action to obstruct river traffic going to prospective gold areas.
Jair Bolsonaro, Lula's right-wing predecessor, supported mining on protected indigenous territories. Bolsonaro also ignored incursions by miners and illegal loggers into indigenous reservations. More than a dozen American and Brazilian institutions are  funding mining businesses that are destroying Indigenous reserves in the Amazon. These companies include well-known investment managers like BlackRock and Capital Group These big-capital funds have bolstered individual miners who have now wreaked havoc over the region.
Read More: Ecuador's new suitor unsettles Biden
But, President Lula's Operation Yanomami Shield is an important step taken in the right direction. He has also emphasized the importance of protecting the Amazon and its resources, which are vital to the future of Brazil. President Lula's plan has made it clear that illegal mining in the Amazon will not be tolerated. But it remains to be seen how successful he will be considering he's up against the global cabal.