Ramdevra Mandir – Guide
Ramdevra Mandir is a sacred temple of the folk deity (lokdevata) of Rajasthan – Baba Ramdevji. It is located 12 km from Pokhran on Jodhpur to Jaisalmer Road. It is believed that Baba Ramdevji took samadhi in Ramdevra in 1459 AD. After this Maharaja Ganga Singh of Bikaner got the temple built around his tomb. This temple is the eternal resting place of 14th century saint Baba Ramdevji. One of the main attractions near the temple complex is the pond built by Baba Ramdev known as Ramsagar pond.
History of Ramdevra Mandir
The Ramdevra Mandir is dedicated to Ramdevji Baba, a Rajput who was born in the Tomar Rajput family in the late 14th century. Ramdevji renounced his materialistic life and accepted the title of saint very early in his life for the service of mankind. History says that he killed a demon and performed many miracles. At the age of 33, Baba Ramdevji took samadhi to consciously exit his mortal body.
The Ramdevra Mandir was built in the early 1900s by Maharaja Ganga Singh, the king of Jodhpur and Bikaner, at the exact spot where Baba took samadhi. Ever since Ramdevji dedicated his life for the welfare of his people, it was believed that he was an incarnation of Lord Krishna and also a divine being for the Muslim community.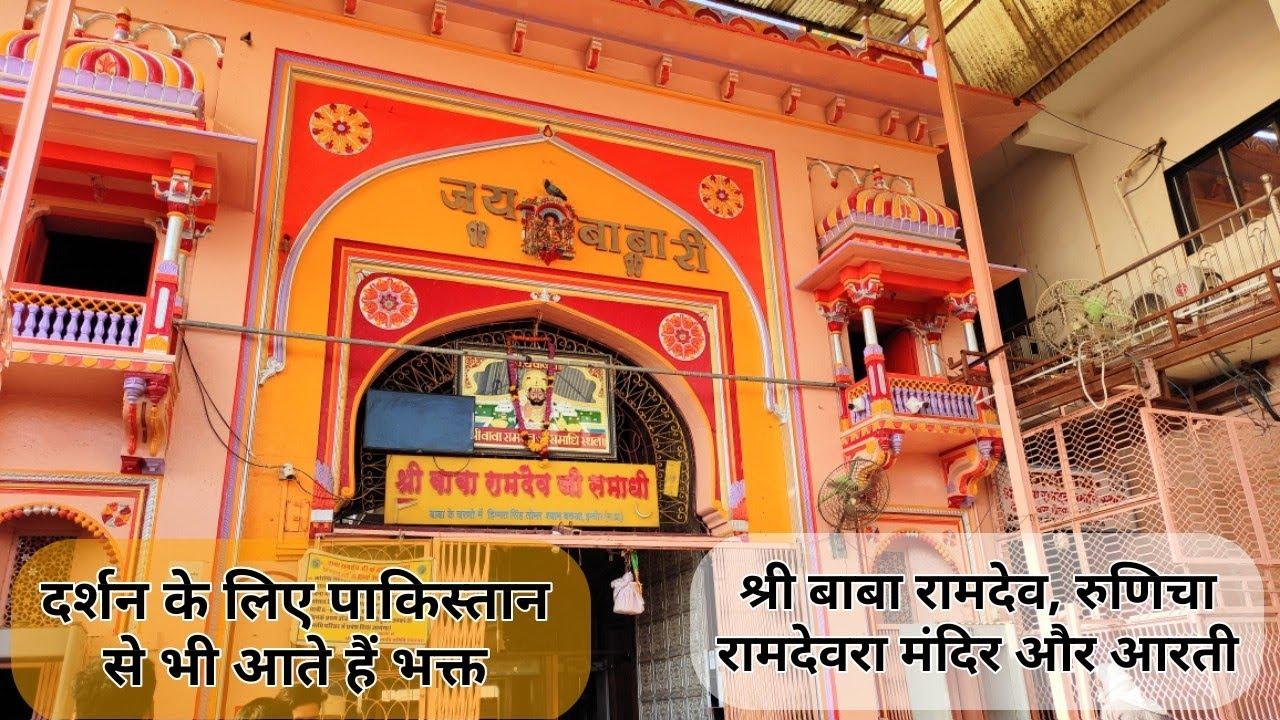 Ramdevra Mandir Timings
Ramdevra Mandir opens at 4:00 AM in the morning and close at 9:00 PM in the evening.
| | |
| --- | --- |
| Saturday | 4:00 AM to 9:00 PM |
| Sunday | 4:00 AM to 9:00 PM |
| Monday | 4:00 AM to 9:00 PM |
| Tuesday | 4:00 AM to 9:00 PM |
| Wednesday | 4:00 AM to 9:00 PM |
| Thursday | 4:00 AM to 9:00 PM |
| Friday | 4:00 AM to 9:00 PM |

Place to visit near this Temple
Parcha Bawdi
Dali bai bracelet
Dhuna of Guru Balinath Ji
Panch Peepli
Runicha Kuan
Monster cave
Ramdev Ji Panorama
Ram Sarovar
Jaisalmer Fort
Desert safari
Patwon Ki Haveli
Desert Culture Center and Museum
Desert National Park
Tazia Tower and Badal Mahal
Lodrava
Kuldhara Village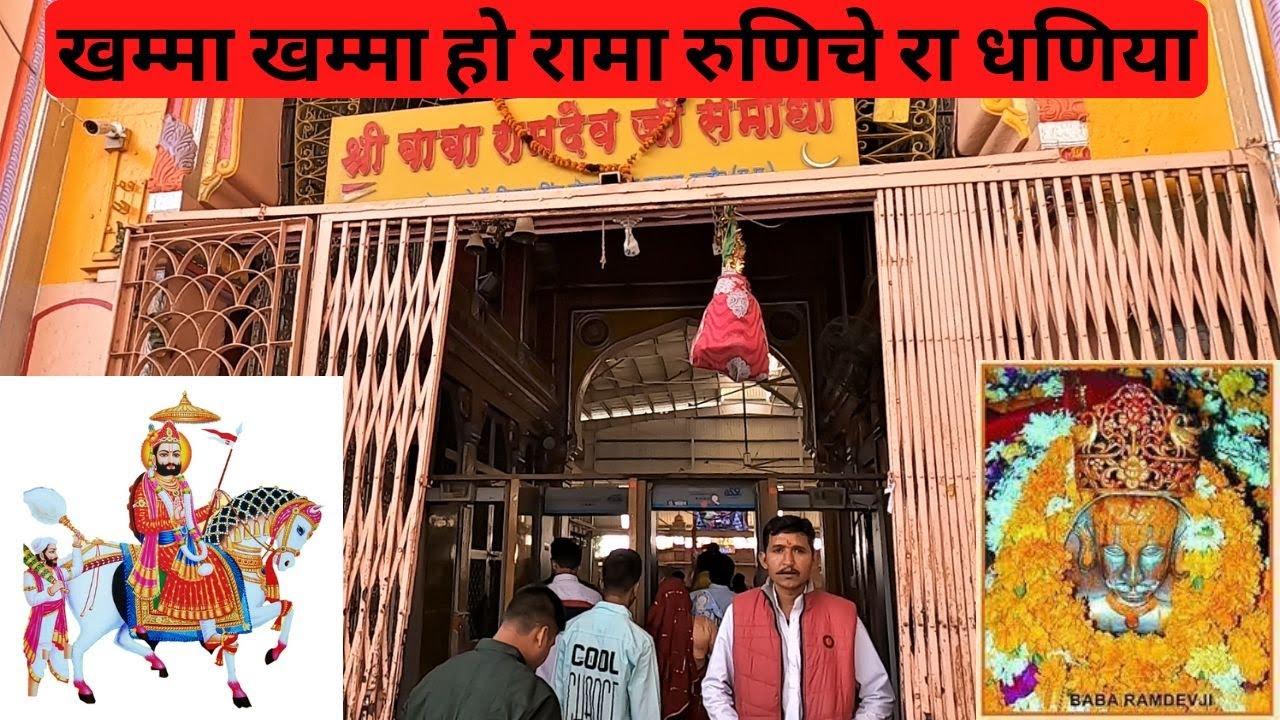 Also Read: Siddhivinayak Mandir Mehmadabad, Timings, History, Travel Guide and How to reach
How to reach Ramdevra Mandir
Ramdevra Mandir is located on the Jodhpur – Jaisalmer road, about 12 km from Pokhran and 119 km from Jaisalmer city centre. Public transport, city buses and rental cabs are best for traveling long distances, while auto rickshaws and rental bicycles are best for covering shorter courses to reach attractions. From Jaisalmer, one has to take the route that goes via Geeta Ashram Colony Road – Jethwai Road – Station Road – NH 11. The temple is situated near the Ram Sarovar pond, from where NH 11 starts.
Subscribe our TFI Dharma YouTube channel to watch Devotional videos because we are here to serve Sanatana Dhrama: TFIDHARMA