According to an unidentified official who spoke to the Times of Israel, Israel's prime minister, Benjamin Netanyahu, has stated that he will send weapons to Ukraine,
One of the most trustworthy partners of Russia is planning to betray it by backing one of the most untrustworthy nations in the world being led by a blunderous leader.
Recently several news outlets reported that Netanyahu told CNN that he was considering giving Israel's Iron Dome air defence systems to Zelensky. Earlier, the Ukrainian government demanded weapons from Israel, however, the former prime minister Yair Lapid turned down its request.
Read more: Turkey begins digging the grave of NATO
Jerusalem's Iron Dome is partly funded by the US, due to which Ukraine has pressured the Biden administration to persuade Israel into giving it advanced weaponry. This prompted the US Secretary of State, who was on a two-day visit to Israel on 31st January, to call on Netanyahu's regime to provide humanitarian, economic and security assistance to Ukraine.
So far, Israel has only provided medical supplies and other humanitarian aid to Kyiv.
Why Israel is making a blunder?
The decision to support Ukraine is an extremely wrong call by Benjamin Netanyahu. Jerusalem is oblivious to the fact that supporting the nefarious agenda of Zelensky will have drastic repercussions on its diplomatic, political and economic interests.
Israel will end up severing its long-standing partnership with Russia which has persistently supported Jerusalem's endeavours to safeguard its sovereignty and territorial integrity.
Military reasons 
In fact, in Syria's civil war, Russia backs Israel. While Moscow is fighting to protect Bashar al-Assad's regime from the numerous onslaughts of the West, Jerusalem has led a systematic campaign of airstrikes targeted at pro-Iranian fighters present in the war-torn nation.
Similarly, Russia backs Israel in its conflict with Iran, whose leaders have often vowed to annihilate the Jewish state and are developing nuclear weapons in that direction.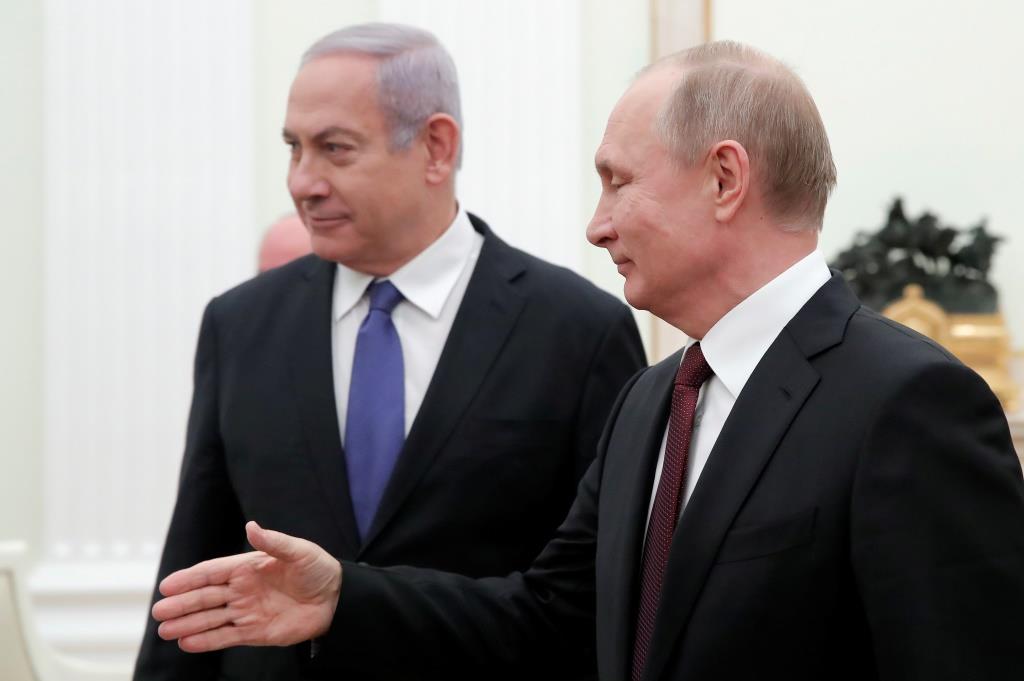 Therefore, if Israel supplies weapons to Ukraine, then Russia will cut all ties with it. This will result in grave consequences for Israel's security, stability and sovereignty.
Diplomatic reasons
Netanyahu has also forgotten that not too long ago Ukraine was persistently attacking its credibility and shaming it for taking a neutral stance in the Russia-Ukraine war.
Read more: NATO's last-ditch effort to woo Israel
This occurred last year in June when Israel refused to take part in sanctioning Russia, a desperate Zelensky then attacked Jerusalem during a speech at the Hebrew University of Jerusalem. Similarly, Kyiv's envoy to the Middle East, Maksym Subkh, criticised Israel for not condemning Russia's military operation in Ukraine.
Ukraine, along with Washington and Brussels, also cast a doubt on the honest intentions of Jerusalem when it refused to take part in the Second Crimea Platform summit which was attended by officials from the EU, NATO and the UN.
Ukraine also betrayed Israel in the UN by voting in favour of Palestine.
Therefore, Netanyahu is about to commit a major blunder by supplying weapons to Ukraine. Apparently, he is unmindful of the fact that when in future Israel gets attacked, then Ukraine will most likely not come to its defence.