Turkey, the most unpredictable nation in the world having a history of continuous flip-flopping and controversial decisions, has surprisingly won a historic intelligence project from NATO.
This unexpected victory could potentially be the harbinger of disaster for the alliance. Soon, software developed by a Turkish state-run defence company will be used by all NATO intelligence facilities worldwide.
A defence firm in Turkey named STM stated that it had won two significant contracts for the management, gathering, processing, dissemination, and use of intelligence data within NATO.
Can Turkey be trusted?
In addition to blocking NATO expansion during the past years, Turkey has threatened a military campaign against Kurdish fighters in Syria who are supported by the United States. It has also regularly picked fights with its neighbouring NATO member Greece.
Further, Turkey has constantly threatened to leave NATO. Devlet Bahceli, leader of a nationalist party in Mr Erdogan's coalition last year said, "Leaving NATO should be put on the agenda as an alternative." He's not the only one, as per a survey, 65% of Turks don't trust NATO.
Turkey has also remained 'neutral' in the Ukraine war in contrast to its NATO partners who have aggressively backed Ukraine. Turkey and Russia have maintained cordial relations throughout the conflict in Ukraine, with the exception of a few brief statements of criticism.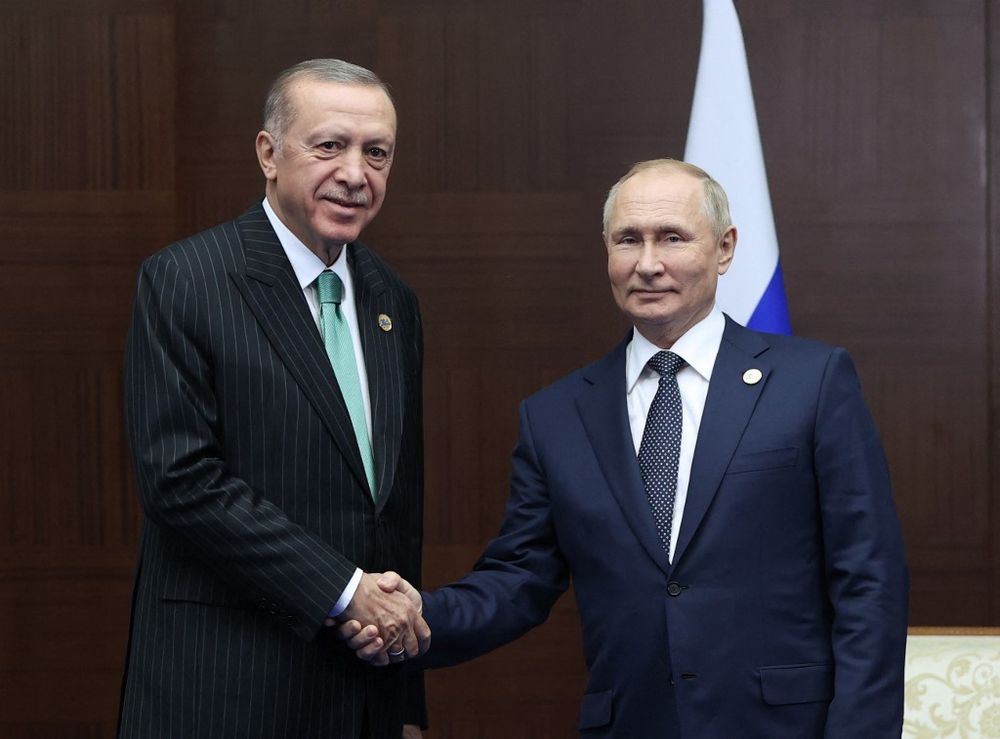 Remember, NATO has been functioning as a bloc to counter Russia. Its expansion towards the east is proof of it. Further, the NATO chief recently said that Russia will remain a threat even after the Ukraine war.
Also Read: NATO takes the Nordic highway to Africa
The cordial relations between Turkey and Russia make NATO vulnerable to its intelligence being transferred to Moscow. We are saying this because Turkey has done it before.
In 2020, Turkey purchased Russian S-400 anti-aircraft missiles despite US opposition. The S-400 allows Russia to track and gather information on the F-35's capabilities and other aircraft. So clearly, Turkey has disregarded the US in the past and it can do it again.
Turkey is also pressurizing Washington to give it F-16 warplanes. On 29th January 2023, President Recep Tayyip Erdogan warned that if the United States does not give Turkey the F-16 fighter jets "there would be a price" to pay. This type of warning from Turkey certainly raises some eyebrows. Turkey's threatening attitude can put NATO in a difficult position at any time.
The new NATO contract for this "critical software" is one of the biggest software development export deals that Turkey has ever gotten.
NATO's sole existence has been based on its anti-Russia approach and what if NATO's intelligence details are gifted to Russia by Turkey? From this point onwards, NATO must exercise extreme caution because if Turkey gains access to NATO's intelligence capabilities, destruction will soon knock at its doors.