Ethiopian Prime Minister Abiy Ahmed is currently experiencing a moment of redemption. Abiy Ahmed won the Nobel Peace Prize in 2019, for his role in ending the territorial stalemate between Ethiopia and Eritrea. However, his image was dented significantly during the Tigray Civil War, which lasted for the past two years, causing widespread death and destruction. Finally, with the signing of a peace agreement between Ethiopia and the TPLF, it seems the dark cloud has lifted. The Ethiopian Prime Minister is now embarking on a major diplomatic and economic mission to restore his country's image.
Ethiopia PM Abiy Ahmed joins hands with Italy's Meloni
The Tigray crisis which was created out of thin air with overt and covert support from the US, saw its end with the signing of the peace agreement between his government and the insurgents of the Tigray People's Liberation Front (TPLF) on November 2, 2022, in Pretoria, South Africa.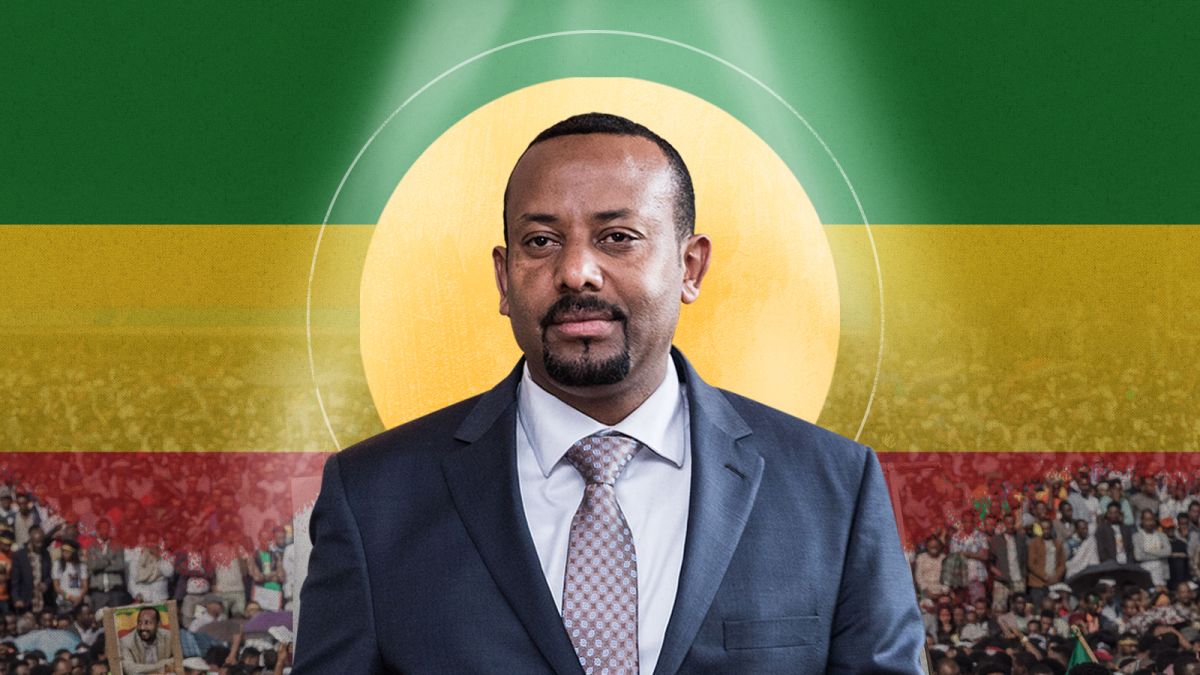 The conflict caused massive disruptions to the country's economy, which had previously grown at an average of 11 percent over the past decade.  According to the African Union, 600,000 people died and millions were displaced. The International Monetary Fund estimated that growth likely fell to 3.8 percent for 2021-2022 due to the war and a decrease in donor financing. Thus, Ethiopia's priority had to rebuild the country's infrastructure, economy, and diversify its partnerships.
Read More: Post War Ethiopia should ensure its economic interest are not trampled upon
Finally, the Ethiopian Prime Minister is doing just that. In this quest, Abiy Ahmed recently went to Paris & Rome to seek support to finance the reconstruction of infrastructure in northern Ethiopia.
Abiy Ahmed-Meloni's bonhomie threatens Biden's grip
The Ethiopian leader went to Rome, where he obtained €182 million in aid from the government of Giorgia Meloni and signed a joint declaration for a three-year development cooperation program in favor of Ethiopia.
Similarly, Italy expressed its desire to deepen its "historical" and long-standing ties with Ethiopia, and the Ethiopian Prime Minister declared that the visit represents the beginning of a new chapter in their relations. Additionally, Italy's Prime Minister also announced her upcoming mission to Ethiopia in the coming weeks.
Read More: Meloni shows her "Russian Love" via Libya
Thus, it won't be wrong to say that the Ethiopian prime minister has taken steps to safeguard his country's interests by seeking support for reconstruction efforts and deepening ties with Italy. Further, at a time when the US' trust gap with African leaders has been only growing, Italy by deepening economic and development ties with Ethiopia is bound to threaten Biden's grip on the region. Moving forward, Ethiopia by joining hands with Italy has proved that the continent is all set to come out of the western trap.
Read More: Post War Ethiopia should ensure its economic interest are not trampled upon