Costa Rica US Army: On February 8th, United States Embassy in Costa Rica tweeted, "During a press conference with President Chaves, General Richardson of SOUTHCOM announced the contribution of $13.7 million from the US. These donations include a command and control system for security operations and drones to patrol the borders."
Durante una conferencia de prensa con el presidente Chaves, la General Richardson de @southcom anunció el aporte de $13,7 millones por parte de EE.UU. Estas donaciones incluyen un sistema de mando y control para operaciones de seguridad y drones para patrullar las fronteras. pic.twitter.com/cfrlQz8T90

— US Embassy San Jose (@usembassysjo) February 7, 2023
That sounds like a very generous help from United States. However, that's not the case.
No Army in Costa Rica
Costa Rica is an incredibly unique country having no standing army. This is a remarkable fact given the current geopolitical landscape. Also, the fact that the overwhelming majority of countries in the world have a military force.
The story of Costa Rica having no army dates back to 1949. In that year, President José Figueres Ferrer abolished the military after a bloody civil war. This decision was seen as highly controversial at the time. Some believed that it would make Costa Rica a target for other countries. Yet, the decision was made and has held ever since.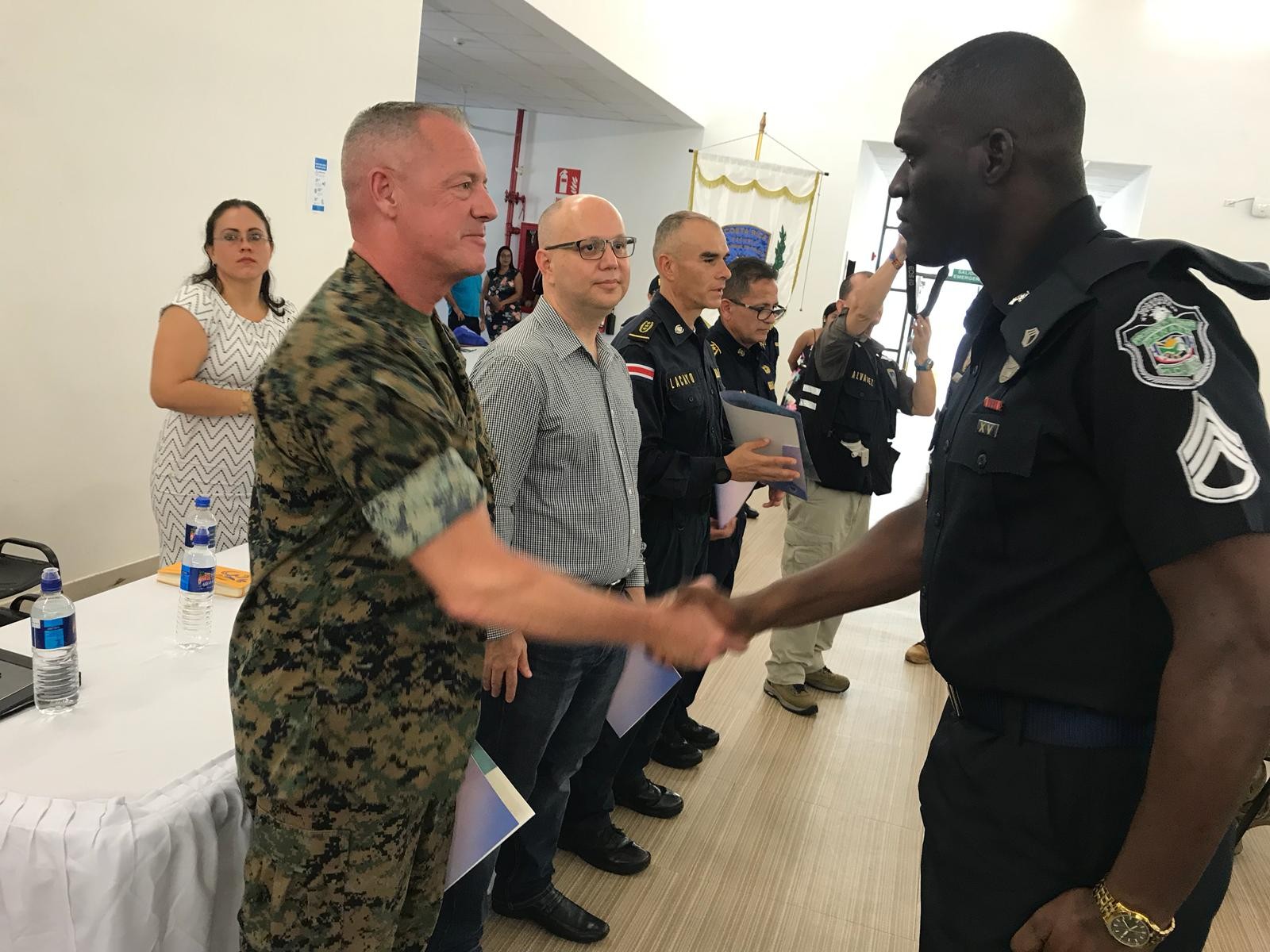 The primary reason given for this decision was that the country would be able to invest the money saved from not having an army into bettering the lives of its citizens. This has held true throughout the decades. The government of Costa Rica has invested heavily in its healthcare, education, and infrastructure systems.
Read More: US' modern-day colonization of Peru has begun
Despite not having an army, Costa Rica has managed to remain relatively secure throughout the decades. The country has a strong police force as well as a number of international treaties that ensure its security. Costa Rica is a party to the Inter-American Treaty of Reciprocal Assistance, which was signed in 1947 and is commonly known as the Rio Treaty. This treaty provides for collective defense among the countries involved, and is seen as a deterrent against foreign aggression.
Furthermore, Costa Rica has also benefited from being part of the United Nations, which helps to ensure its safety.
Why is US helping Costa Rica?
Costa Rica doesn't have army. It basically is vulnerable to external threats.
The reality is more complicated: Costa Rica is a nation that has given up its sovereignty to an outside force.
By giving $13.7 million, US basically controls Costa Rica. And, this is happening just weeks after Richardson said that she is interested in Latin America for its riches. Hence, the commander of the Southern Command "donates" (generously and without interest) millions of dollars for "security operations."
One know what that means.
Read More: How CIA scripted Bolsonaro's rise to presidency
According to the Pentagon, it is "donating" $13.7 million to CR in order to purchase drones and a command and control system. Actually, the US military is giving itself that money. This isn't the first time US has "donated" the money to a country. US has also eyed Talamaca mountain range in southern Costa Rica.
Additionally, research indicates that the area is mineral-rich. The US-based Alcoa business calculated that the Chirripó reserve's ari River region had a 600,000-ton copper deposit in 1974. Similar to this, the then-named Fischer-Watt Gold Company, which was also based in the US, examined soil samples from Tsuköt in the middle of the 1980s and discovered high concentrations of gold, up to 7.7 particles per million.
A member of the Bribri Indigenous grou of Talamanca, believes that the help being offered is a cover-up. She has seen evidence of a heliport being built. As well as tools from miners and stones being removed from their lands have also being spotted.
US has long used Costa Rica for drug trafficking in the region.
Controlling Costa Rica gives US the ability to influence the region politically and economically. It helps the US gain access to resources and markets. Not to mention, a strategic foothold in Central America.