Latin America has always been split over Israel and Palestine due to its political dimensions.
Conservative regimes emphasised shared Judeo-Christian values, trade links, and military collaboration with Israel. Whilst the Latin American Left advocated nationalism, anti-colonialism and anti-imperialism. Thus, the left easily identified with the shared history with the Palestinian diaspora.
Though, fueled by realism and political changes, a shift has revealed an increasing support for Israel.
Emotions of solidarity
The Left in Latin America has been a strong opponent of imperialism and colonialism, especially that of the US and its akkies. Hence, it has always been pro- Palestine.
The Palestinian and the larger Arab diaspora influence the foreign policies of countries such as Chile, Brazil, Bolivia, Honduras and Venezuela. Just like the Left, the disapora is against American hemony.
While Chile and Brazil adopted policies opposing American domination, Venezuela along with Bolivia went a step ahead. They left no stone unturned to denounce Israel in the international forums.
Also, many indigenous groups in Latin America have expressed solidarity with Palestine. It is claimed that the indigenous people and the Palestinians share a common history of oppression and occupation. One may observe the ideological and emotive appeals in fomenting ties between the Palestinian cause and the rebellious outlook of the Left in Latin America.
Rise of Right and change in policy?
Argentina, Chile, Honduras, Guatemala and Brazil are increasingly warming up to Israel under respective conservative governments. Others such as Cuba and Venezuela oppose it.
Economic concerns and a waning Left in collusion with an aggressive Israeli diplomacy has proved to be superior.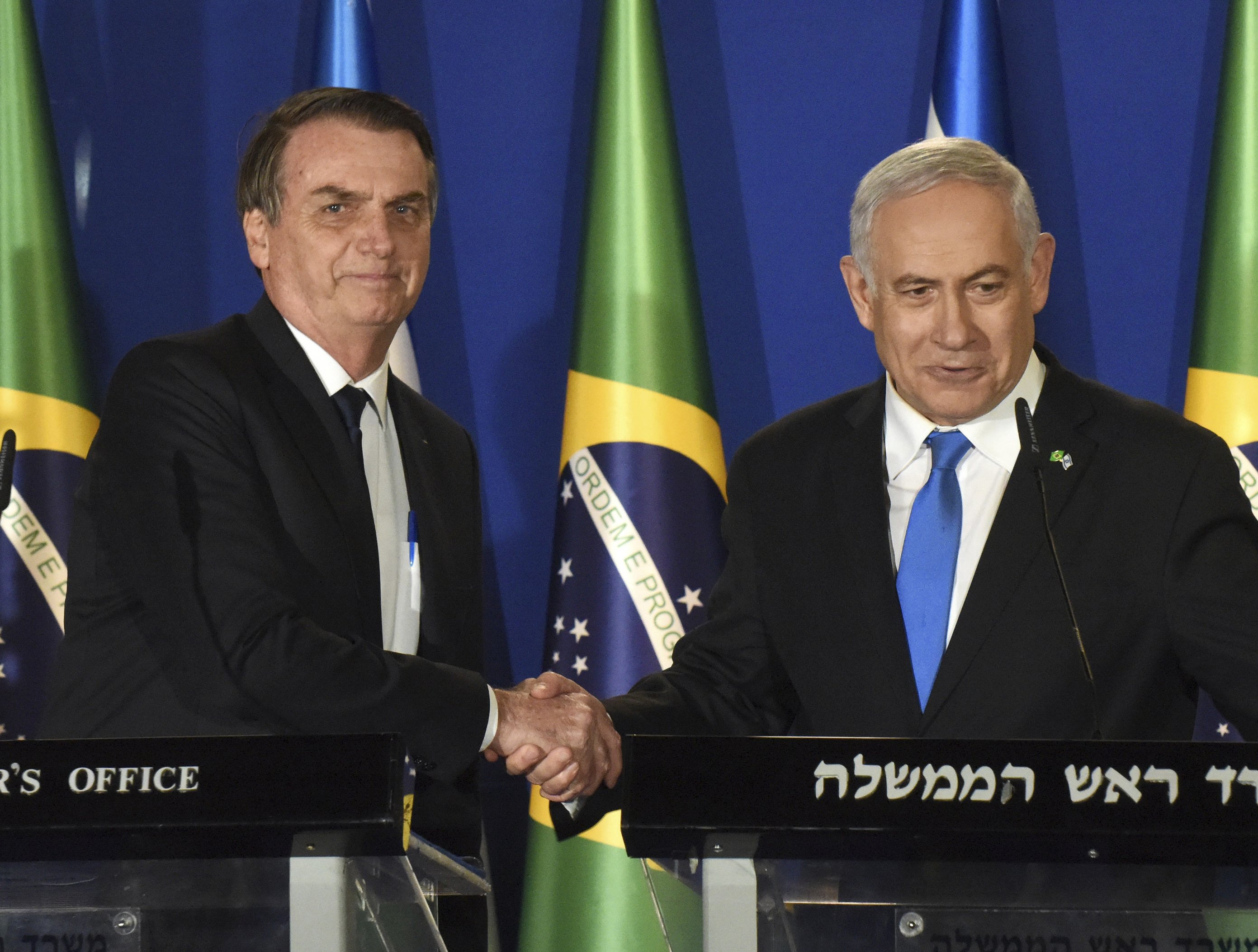 Ex-President Jair Bolsonaro completely reversed Brazil's position since, it was the first country in Latin America to recognize Palestine. Argentina came a long way since its disdain towards Israel. President Mauricio Marci headed the Centre-Right coalition Cambiemos made strong overtures towards Israel.
Attempting to reverse the decisions of his predecessors, President Marci annulled the Memorandum of Understanding with Iran signed in 2013. Current Argentinian President Alberto Fernández is also warming up to Israel. He has demanded an investigation into the 1992 and 1994 bombings. Argentina is the only Latin American state to be a member of the IHRA.
In this regard, Bolivia is an interesting case. After the successful coup against Morales, Bolivia restored diplomatic ties with Israel. Peru's Foreign minister Karen Longaric reversed the 2009 decision to recognize Palestine as an independent state with its pre-1967 borders. This exhibits that a change in the regime led to a change in its foreign policy.
Left-Revivalism
Notwithstanding the tragic events in Brazil, Lula appears to have secured his democratic transition. It follows a spate of electoral triumphs for left-wing parties and leaders across Latin America; from Gabriel Boric in Chile to Gustavo Petro in Colombia. Palestinians and their allies have grown optimistic about what this newly arranged left-wing bloc — now led by the region's most powerful state — might be able to accomplish in relation to Palestine.
Presidente Lula: I dream of a free, independent Palestine🇵🇸🇧🇷 pic.twitter.com/v0ikSwqrvN

— Sara Rey (@SaraReyi) January 12, 2023
For instance, Lula has consistently cited his support for the Palestinian cause. In the run-up to the October election, he met with members of Brazil's Palestinian community to reaffirm his commitment. Lula's party, the "Partido dos Trabalhadores," or PT, is also firmly supportive of Palestine.
Why Israel over activism
Israel has emerged as a regional superpower in the Middle East, in terms of economic opportunities, military and security cooperation and diplomatic support.
Building economic ties with Israel could lead to new investments and job creation in Latin America.
It is also known for its advanced military capabilities and expertise in counterterrorism. Latin American countries better can address internal security threats with Israel's help.
Read More: Just after a month in office, Brazil's Lula looks at Russia with hope
Israel also has a strong network of allies and partners around the world, which could help Latin American countries amplify their voice and influence in international forums.
Apart from ideological considerations, pragmatic calculations should play a significant role in shaping Latin American states' foreign policy towards Israel and Palestine. Of course, no one can dismiss the Palestinian diaspora's influence or the feelings associated with the liberation struggle. But Israel's diplomatic gains in courting the Islamic nations since the Abraham Accords should be an example to Latin America. It shows that perceptible aid, economic, and military diplomacy carry more value than emotional appeals in geopolitics.