When it comes to geopolitics, Guyana is often overlooked. But this small South American country has been making strides to become a major geopolitical player in the region. Located between Venezuela, Brazil, and Suriname, Guyana is often overshadowed by its more powerful neighbours. However, recent developments have provided Guyana with an opportunity to take on a larger role in regional and global politics.
Guyana and India
Guyana and India have long enjoyed a close relationship, one that has only grown stronger over the years. In recent years, the two countries have begun to explore ways to further strengthen their partnership, which could have a significant impact on the world stage.
With a population of just 800,000 people, approximately 40% of whom are of Indian descent, Guyana holds special significance for India. The ancestors of these individuals were brought to the country as indentured labourers by the United Kingdom. Therefore, Guyana's importance to India is undeniable.
Energy
In 2015, Guyana was identified as a new source of oil, with 11 billion barrels of oil having been discovered. This makes it the 17th-largest oil reserve on the planet. According to a high-ranking Indian diplomat, when sales begin, Guyana is expected to become one of the wealthiest countries in the world.
India's energy security can be assured by Guyana's large oil reserves. India imports the majority of its oil, around 82%, and has striven to diversify its sources of supply beyond the Middle East. By the end of the decade, Guyana will be producing more than one million barrels of oil per day, making it a significant supplier to India.
Guyana is looking to India for assistance to develop its oil sector. The Latin American nation is hoping for Indian investment in the region. For the development of the oil sector, it also expects Indian engineers and technicians to be employed. Additionally, they are interested in collaborating on exploration and development with Indian oil companies.
Read more: Guyana and Trinidad and Tobago Take the Lead in Energy Independence
How does it help India?
This could have a huge positive impact on India's energy security, as the country has had to rely on Middle Eastern sources such as Saudi Arabia and Iraq in the past. New Delhi anticipates that Guyana could be the next United Arab Emirates.
Defense
Guyana is working on modernising its military and is looking to India for defense assistance to aid in this effort. Specifically, it is looking to purchase fast patrol boats to protect its maritime resources through its Coast Guard. Additionally, Guyana is considering India's Dornier aircraft in order to improve domestic connectivity. India, in turn, hopes to triple its defense exports by 2025.
Read more: Maduro's Last Warning to US-backed Guyana
Diaspora
The population of Guyana is 800,000, of which 350,000 are of Indian origin. Indian-origin politicians such as President Irfaan Ali and Vice President Bharrat Jagdeo are pushing for closer relations with India.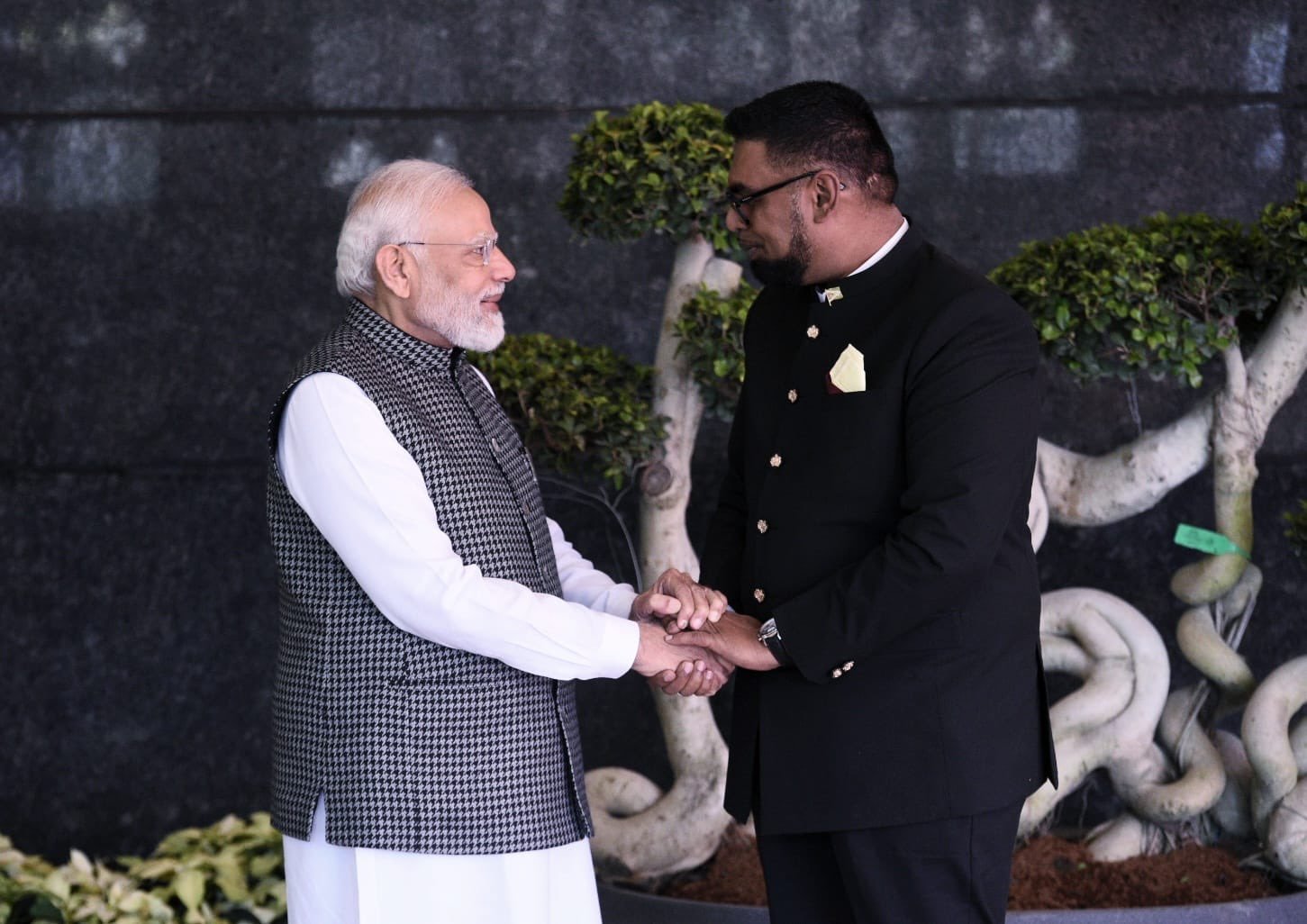 India has been invested in reaching out to the Indian-origin community in Guyana, taking the opportunity to bring President Irfaan Ali as the Chief Guest to the Pravasi Bharatiya Divas in January. Other former Guyanese Presidents were also present at the event, and Prime Minister Modi had visited the country previously in an effort to engage with the diaspora.
India has taken a proactive approach to engaging with the 15 Caribbean nations, including Guyana. These states form a unified voting front in favour of India at the United Nations and other international organisations. Connecting with Guyana is part of India's overall strategy.
Therefore, this partnership between Guyana and India will take both the countries to unparalleled heights of political, economic and diplomatic advancement.