Russia-China relationship: Few commentators anticipated that China's peace plan for Ukraine, which officials had been following all week, would include any specific solutions to the problem. 
They were right in their assumptions. On the first anniversary of the Russian invasion, China's foreign ministry issued a statement calling for the "sovereignty of all countries" to be respected, but it did not specify what this meant for Ukraine. 
The plan has 12 components each rehashed Chinese talking points regarding the conflict without presenting a resolution. 
Released by the foreign ministry, the plan urges an end to Western sanctions against Russia, the establishment of humanitarian corridors for the evacuation of civilians and steps to ensure the export of grain after disruptions caused global food prices to spike last year. 
The proposal mainly elaborates on long-held Chinese positions, including that all countries' "sovereignty, independence and territorial integrity be effectively guaranteed". 
It said nuclear power plants must be kept safe and the threat or use of nuclear weapons should be opposed. 
The Chinese peace offer is the result of a frenzy of diplomatic discussions that began on February 17 at the Munich security conference. There Wang Yi, China's top diplomat, presented a bullish front to western officials, denying claims made by Antony Blinken, the US secretary of state, that China was on the verge of sending weapons to Russia.
Josep Borrell, the EU's foreign policy chief, said such a move would be a "red line" for the bloc. Wang insisted China wanted peace. 
A Bone of Contention in Russia-China relationship
The peace initiative coincides with escalating resentment between China and Russia. To be clear, there are expenses associated with the complicated relationship between China and Russia. Leaders in Beijing and Moscow seem to have determined that the advantages currently outweigh the disadvantages, but there are already indications that this assessment may alter.
On 22 February Wang arrived in Moscow to meet Vladimir Putin and other top officials, including the foreign minister, Sergei Lavrov. Wang reaffirmed the close friendship between Russia and China, saying he expected the relationship to reach a "new consensus". However, he stopped short of using the term "no limits" to describe their relationship, a phrase that was used in a joint Sino-Russian statement published a few weeks before the war began. There are signs Beijing is growing increasingly keen for the conflict to be resolved swiftly via a political settlement – and that its patience for Russia's war is wearing thin. 
Read More: Russia's Brazen Militarisation of BRICS Starts From Here
The peace plan didn't seem to excite even the Russians too much. Sergei Lavrov, the foreign minister of Russia, and Wang Yi, the state counselor of China, did not discuss Beijing's yet-to-be-released peace proposal for the ongoing dispute between Moscow and Kiev, according to Maria Zakharova, a spokeswoman for the foreign ministry.
This was shocking because China has long aimed to play the role of a big brother in the Russia-China relationship and hoped to solidify its diplomatic standing in Europe through the mediation process.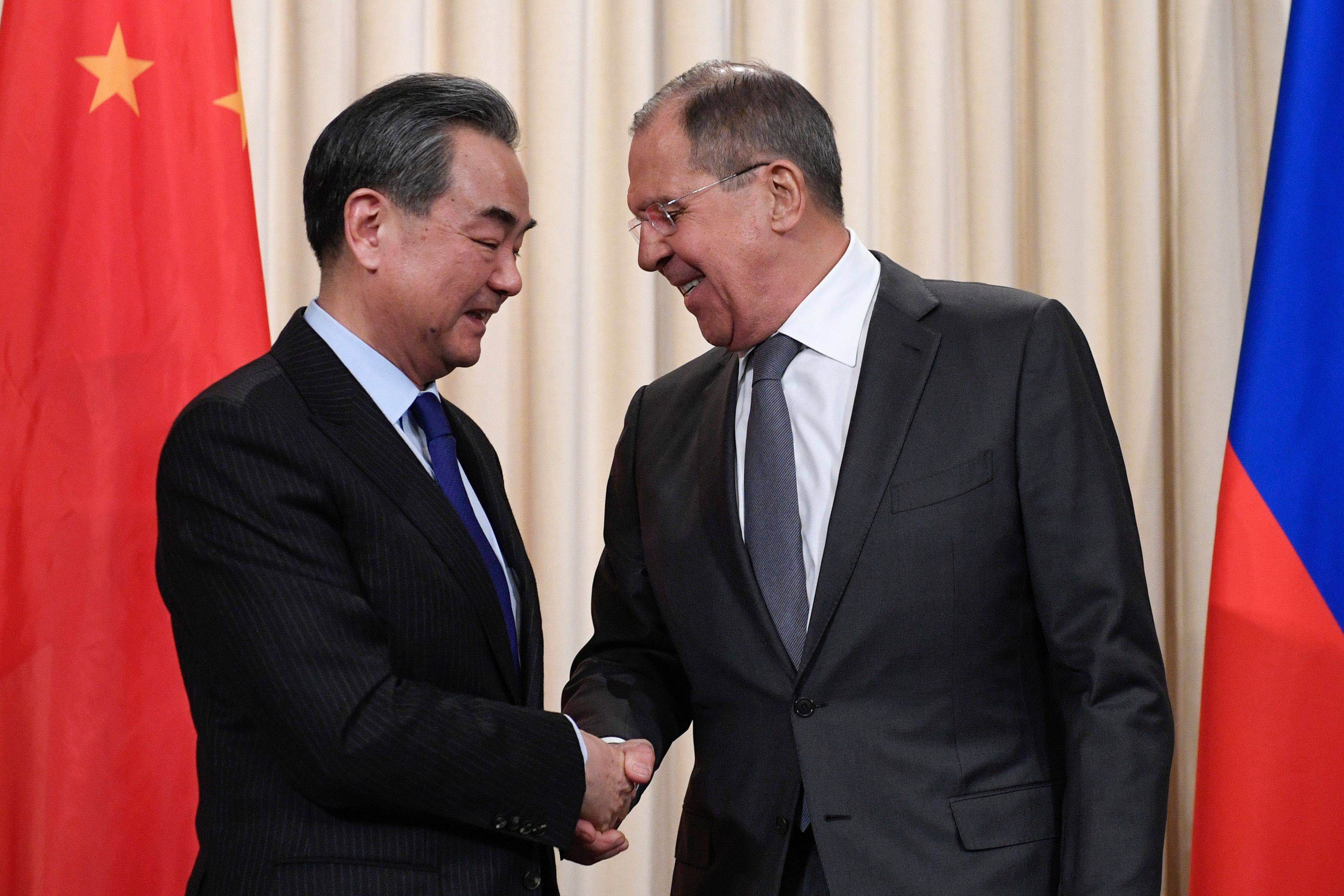 The responses of both authoritarian regimes are based on the intense mistrust that their respective countries have for one another. As we have previously explained, notwithstanding recent improvements in Russia-China relationship, there is still a great deal of strategic mistrust between Beijing and Moscow.
The tumultuous past between the two nations, during which a weaker China was exploited by the stronger Russian Empire and the Soviet Union, contributes to Chinese strategic mistrust. For its part, Russia's concerns that an increasingly powerful China may infringe on its interests and exploit its weaknesses are fueled by permanent structural reasons, particularly geographical. Moscow's worries are made worse by a geopolitical mindset that retains deep-seated great power aspirations and rankles at being China's junior partner.
Beijing's Act of Balancing
The meetings in Moscow, you see, were the capstone of a year in which Beijing struggled to balance the competing demands of upholding its connections with Russia and safeguarding its economy, which is reliant on a US-dominated international system. For China's interests, notably in central Asia, Russia still had the potential to be an "immensely disruptive actor." Beijing has so attempted to juggle its increasingly precarious neutrality while still making statements that back Russia. China didn't vote during the UN General Assembly's Thursday resolution that called for Moscow to leave Ukraine. 
The battle has however placed China in a precarious strategic position, notwithstanding the vociferous rhetoric. Never before has the west been so united. The US has regained its leadership flair. These are surely not great signs for the Chinese authorities. 
Xi appears to, therefore, have been reaching out to European nations in response to a terrible domestic triptych of sluggish economic growth, a dwindling and ageing population, and the spread of Covid.
The Sino-US relationship is at its lowest point in recent memory, particularly in light of the spy balloons controversy. Trade with Europe is still significant, though. Olaf Scholz, the German chancellor, and Charles Michel, the president of the European Council, both recently visited China to meet with Xi. Emmanuel Macron, the president of France, and Giorgia Meloni, the prime minister of Italy, are also arranging trips. 
In order to minimise damage, China  is also attempting to position itself as the broker of peace. And now,  In a last-ditch effort to make its peace plan work and assume the role of the world's mediator, China is turning to Belarus for help. 
The Chinese foreign ministry recently announced that Belarusian President Alexander Lukashenko would arrive in Beijing, on February 28 for a state visit. 
At the invitation of (Chinese) President Xi Jinping, President of Belarus Alexander Lukashenko will pay a state visit to China from February 28 to March 2," said the Chinese foreign ministry spokesperson Hua Chunying, in a statement. 
It added, Chinese foreign minister Qin Gang told his Belarusian counterpart Sergei Aleinik that Beijing is willing to work with Minsk to deepen their political ties during a phone conversation, on Friday. Furthermore, Beijing also said it would help Minsk maintain national stability and support Belarus against "external forces" interfering in its internal affairs and imposing "illegal" unilateral sanctions against the country.
Don't be duped; the meeting's timing is not coincidental. Beijing is attempting to court Belarus, a staunch Russian ally, after Moscow rejected its peace plan, in the hopes that Belarus will persuade Moscow to alter its mind.
Read More: NATO's inhuman celebration of the Ukraine war
Belarus has found itself in the sights of the West alongside Russia as the US and its European allies attempt to cut off Russia from international trade and financial support due to its on-going invasion of Ukraine.
The landlocked country of 9 million people borders northern Ukraine and served as a staging ground for Russian troops in the months preceding the invasion. It has also hosted diplomatic talks between Russia and Ukraine. 
Strategically, Belarus is important to the Russian military effort. It shares nearly 700 miles of border with Ukraine, and Kyiv is closer to Belarus than it is to Russia. Over the winter, more than 30,000 Russian troops gathered in Belarus under the guise of joint training exercises. 
For decades, Belarusian President Lukashenko had portrayed Belarus as something of a neutral state, shifting his overtures from Russia to Western nations and back as his needs suited. 
But a key turning point came in 2020, after Lukashenko declared victory in a controversial, disputed presidential election. 
Lukashenko's claim of a landslide victory — 80% for Lukashenko versus 10% for his popular opponent, Sviatlana Tsikhanouskaya — was instantly disputed, both by the opposition and by the U.S. and its allies in Europe. 
In Belarus, protests erupted on an unprecedented scale. They lasted for weeks, with security forces arresting thousands but still failing to suppress the huge numbers of demonstrators in the capital Minsk. 
Read More: EU forgets to sanction Russia
Facing the biggest popular challenge in his 26 years of power, Lukashenko turned to Putin for help. And Putin delivered, announcing that the Russian military stood ready to intervene "if necessary." 
In short, Russia helped Belarus and amidst the war, Russian President Vladimir Putin has called in the favour. Consequently, it is safe to state that Belarus is one of Russia's most reliable allies, which explains why China is attempting to court the country. 
While China has made the right step in befriending Belarus in an effort to get Putin to hear its interests, it remains unlikely that Russia would agree to a peace deal that offers little or no benefit to Moscow. Putin will want something substantial from the Chinese. 
Putin will undoubtedly demand the weapons and ammunition he needs to win battles, but China would be taking a big risk by offering military assistance. Thus, in all probability, the peace plan is bound to fail