Alert! A disaster is in the making for Europe. And, it's not going to be a War. Romania has caught Ukraine doing heinous activities once again. Ukraine's ministry of infrastructure has announced that the allowable drench of Bystroe Canal had been increased by nearly nine feet.
This move has reportedly angered the government of neighboring Romania. Romania has requested an official response regarding whether Ukraine has been engaging in unauthorized dredging in a wetland that is subject to environmental protection. 
The Bystroe Canal was originally dredged to a depth of 13-feet but Ukraine has been digging it up to a depth of 21-feet so that larger trade ships could enter.
The Motive Behind
Romania and Ukraine are now engaged in a tussle over the Danube river i.e. the longest and the most crucial river of whole Europe. With the Black Sea blocked, Ukraine seeks new trade routes – at the cost of the environment.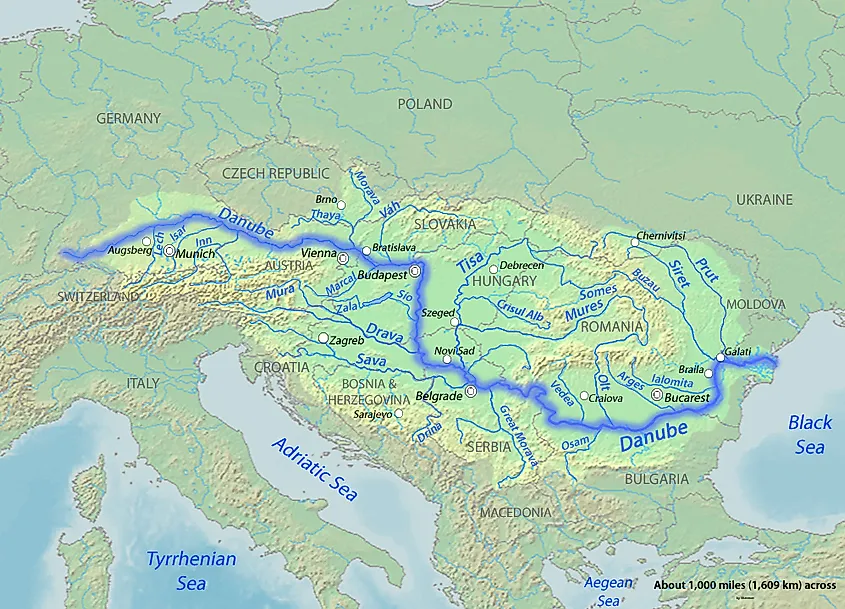 Romania opposes the Trans-European Transport Network (TEN-T), a collection of designated routes qualified for EU infrastructure funding, including Ukraine's Bystryoe Canal and the nearby Chilia Estuary. Ukraine has asked for the waterway to be included as a TEN-T route, running alongside the Sulina Canal in Romania. 
Romania has asked for a formal explanation about Ukraine's unpermitted dredging activities in the wetland because if left unchecked, this move could lead to a disaster that Europe is not prepared for. 
In a statement published on 25th February, the Ukrainian embassy in Bucharest claimed that the dredging of Bystroe Canal is being done only for maintenance purposes and within Ukrainian territory. But, Romania has stressed that this connectivity dream to Europe could be a natural disaster if not checked. 
Read More: Russia has annexed Snake Island and now it's directly looking at Moldova, Bulgaria, Romania and well Turkey
The impact of dredging 
Dredging the Bystryoe Canal in the Danube River beyond what is environmentally safe could have negative effects. The canal passes through a designated wetland, and any additional dredging could permanently harm the ecosystem. 
Numerous plant and animal species depend on the wetland as a vital habitat, and any disruption to this delicate balance could result in their extinction. Furthermore, the wetland serves as a natural filter for contaminants, so any dredging operations that disturb the sediment may result in the release of contaminants and toxins into the water. 
In addition, the canal's increased depth might cause the riverbanks to erode, widening the river and making it more prone to flooding. Water from a flood could lead nearby towns and villages into a state of mishap. 
Read More: Ursula picked up Romania and dropped it into The Hellfire
Ukraine has been dredging the Bystroe Canal up to a depth of 21-feet so that larger trade ships can enter Europe. During construction, the canal was originally dredged to a depth of 15-feet. Russia's blockade of the Black Sea has forced Ukraine to seek out alternate trade routes, but at the expense of the environment. Romania has requested a formal justification for Ukraine's unlawful dredging operations in the wetland. This action could trigger a catastrophe for which Europe may not be ready if it is not stopped.