It has long been known that the RCMP Security Service took a keen interest in Roosevelt "Rosie" Douglas, a Black rights activist who attended school in Canada and later became the prime minister of Dominica. However, recently released records reveal just how far the Mounties went in the early 1970s to keep an eye on this young visitor from the Caribbean.
Canada's dirty politics gets exposed
Rosie Douglas, the son of a wealthy coconut grower in tiny Dominica, came to Ontario to study agriculture before moving on to Sir George Williams University in Montreal. Initially a supporter of the federal Conservatives, he became an outspoken advocate for the advancement of Black people and forged ties with international movement leaders.
Though he was a master's student at McGill University by early 1969, Rosie Douglas emerged as one of the leaders of a protest at Sir George Williams against alleged racism. As police moved to evict the student demonstrators from the university's computer center, a fire broke out and chaos ensued. Douglas was among the dozens arrested and charged. He served 18 months in jail and was forced to leave Canada in 1976 after fighting to stay.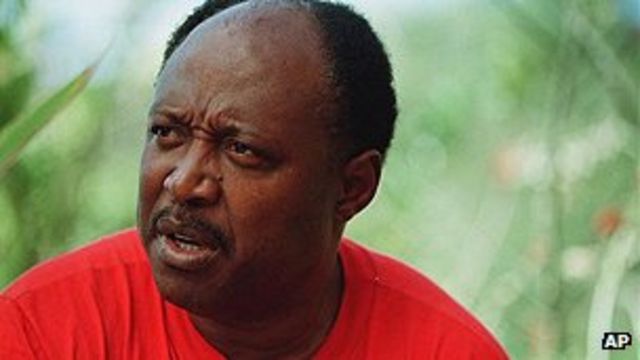 Rosie Douglas promoted the push for Dominica's full independence from Britain and would lead the country as prime minister for a short time before his death in 2000 at age 58. A commission of inquiry into questionable RCMP security activities publicly confirmed over 40 years ago that Rosie Douglas was a target of Security Service surveillance while in Canada. The Mounties recruited an informant who infiltrated the Black activist community and became an associate of Douglas.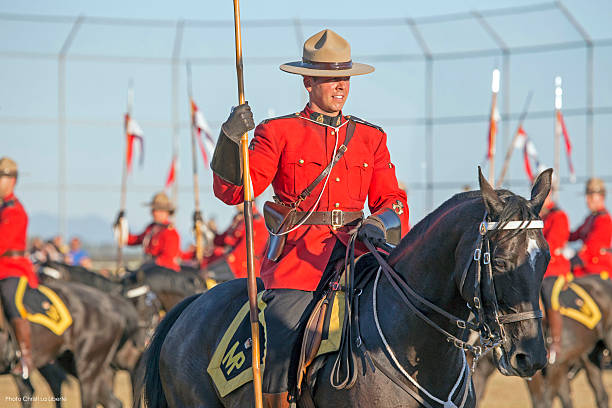 A special operations group at the Security Service developed a national program of disruptive countermeasures in the early 1970s to prevent or contain what the force saw as the potential for political violence by agitators of various stripes. The RCMP knew that Rosie Douglas used his car to travel short distances but unwittingly depended on one of the force's informants to transport him on longer trips.
Read More: Canada has single-handedly destroyed the Caribbean economy with its sanctions
Rosie Douglas was headed to Toronto to meet an important contact visiting Canada from the Caribbean. The RCMP reasoned that if his car were immobilized, Douglas would need to travel in the informant's vehicle with the visitor, allowing "us to monitor their discussions through technical means," said an internal account of the Checkmate program, released under the access law. It sounds more like a euphemism for " we could have assassinated him," doesn't it ?
It is one thing for the government to take action against people who openly call for violence, but it is quite another for them to stifle the speech of radicals on the off chance that one day they may decide to arm themselves. This episode reflects Canada's long history of institutionalized racism, systematic racism, and racial prejudice against the people of the Caribbean.
Recently, and in previous decades, Canadian politicians like Justin Trudeau have quipped that a point of distinction between our country and the United States is Canada's lack of a history of slavery, which has exposed an unawareness of, or unwillingness to acknowledge the brutality of the transatlantic slave trade that benefited pre-Confederation Canada or the institutional plots against rebels like Rosie Douglas. Using this ploy, Canada presented itself as a trusted ally, which has no history of oppression of the Caribbean's. The leaders and citizens of the Caribbean region should note this nefarious plan.
Read More: CARICOM Welcomes Doom as it Sends Invite to Canada  
Even today, Canada continues to exhibit imperialistic tendencies towards the Caribbean. Canada continues to support an unelected Haitian "government" controlled by some 20 families who form an oligarchy. Canada's role in Haiti has been self-serving and much more about earning points with its U.S. political masters than about the welfare of Haitians. Additionally, nations like Canada continue to give the Caribbean region billions of dollars in aid and development. While the majority of people in the Caribbean perceive this as a customary, humanitarian gesture, in truth, such ostensibly altruistic deeds are a deception to tie the region into a web of dependency. This allows western colonial powers like Canada to interfere in the region's internal affairs. This is precisely what occurred in Haiti, and we all are aware of the resultant failure and instability of the country's government and total economic collapse.
It is evident and well-documented that Canada is a textbook example of historical and contemporary white colonialism. Hopefully, the recent exposé about Canada's ill-treatment of the Dominican PM would prove to be an eye-opener for the Caribbean nations and help them wake up from their deep slumber about the historic and contemporary racial and colonial foreign policy goals of nations like Canada.