After a series of the West's geopolitical debacles ever since the Russia-Ukraine war began, the worst was yet to come. Now, Africa has once again delivered a big blow to the US and this time it is going to hit the West where it hurts the most.
North African countries shun Western sanctions
As per a report, North African countries have decided to defy Western sanctions and have gone ahead with purchasing Russian oil. This might be a shocker for the West, particularly the US, which has not yet reacted to the report.
After the initiation of Russia's military operation in Ukraine, the West imposed sanctions on Russia and agreed to cap the price of Russian oil in order to reduce Russia's ability to finance its war with Ukraine.
However, despite the sanctions, Russia's economy has not tanked and on the other hand the sanctions on Russia backfired on the West, as The West plunged into one of the worst energy crisis it has ever witnessed.
Now, the African countries have also realised the futility of the sanctions and have decided to shun the Western sanctions on Russia as they line up for more Russian oil than before.
Thus, Russia has found an alternative to the European market as North African countries now line up for purchases of the Russian oil products despite Western sanctions.
In fact, a report in the Wall Street Journal (WSJ) has noted that Morocco, Algeria, Egypt and Tunisia have stepped forward to become voracious buyers of Russia's diesel and other refined oil products.
This is not just about Africa defying Western sanctions but it also challenges the very purpose behind those sanctions and exposes Biden and Leyen's stupidity. The western bloc targeted Russian economic sectors including the oil products industry, and even the banking system.
However, the opposite happened and the West was left gasping for oil and gas, which forced it to look for alternatives and European leaders landed in Africa to beg for its resources. Apart from this, the West has been trying too hard to get Africa's support and to stop it from joining the Russian camp.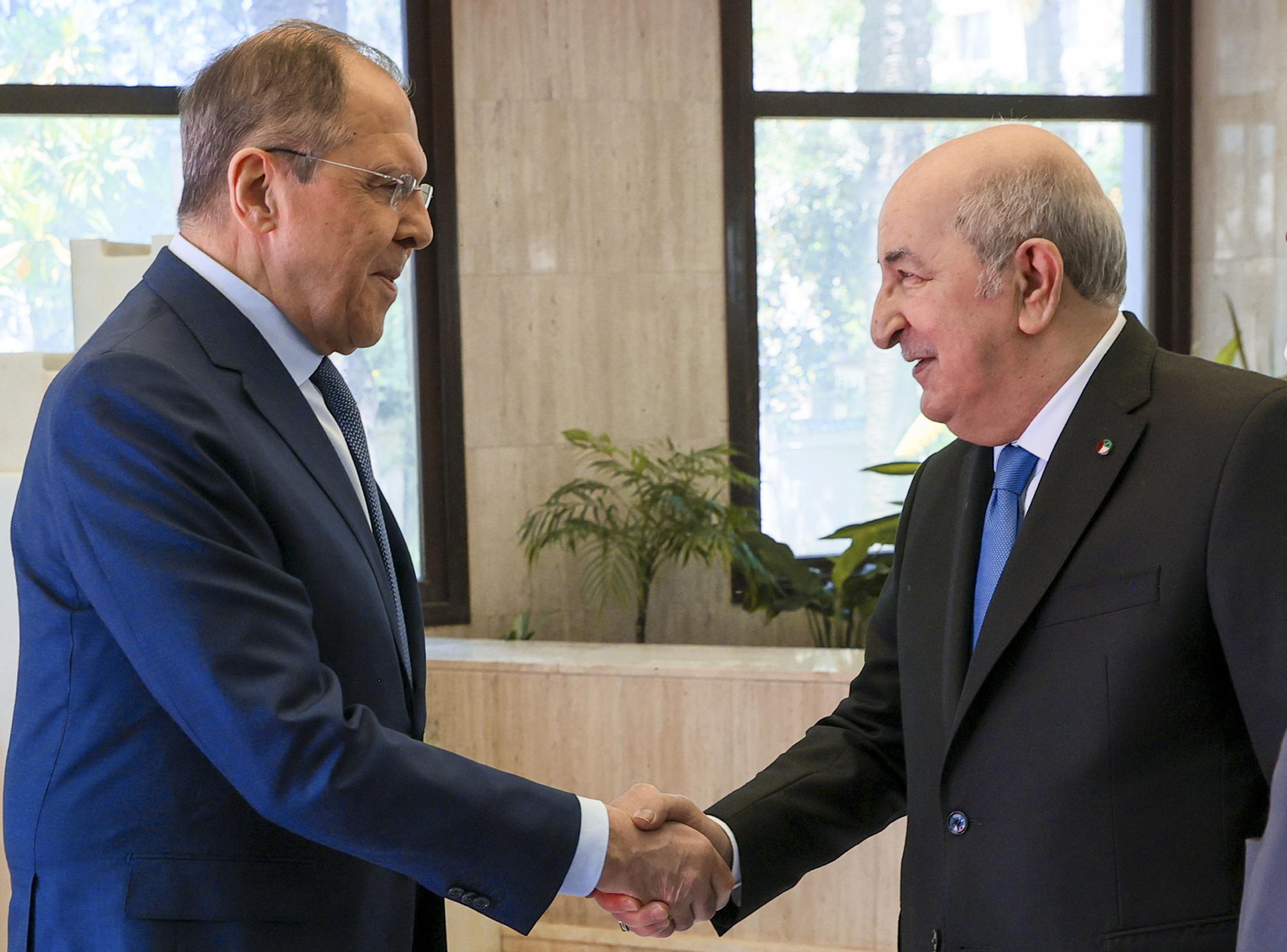 Despite all this, North African countries increasing their purchase of Russian oil will serve as a major shock for the Western world.
The rise in trade has offered a lifeline of sorts for Moscow and also provides it with a healthy new revenue stream. As per the report, Morocco has seen its imports of Russian diesel tripled in less than two years. Morocco reportedly imported 600,000 barrels in 2021 but data show that the imports increased to 2 million in January this year.
Moreover, additional data also indicated that the kingdom purchased a total of 3.1 million barrels in February only.
Similarly, Tunisia, a country which did not have any import of Russian fossil fuel, purchased 2.8 million barrels of the Russian oil products in January this year. The figure increased in February to reach 3.1 million barrels.
In addition, Algeria and Egypt, both traditional trade partners of Russia, have also increased their imports of Russian oil products.
Major setback for the West
Previously, it has been seen how Europe and the US criticised India's energy imports from Russia. When the EU imposed an embargo on Russian crude oil and petroleum products, it also asked India to join in. Even the US President Biden asked India's PM Modi not to accelerate purchases of Russian oil, saying doing so would not be in India's interest and could hamper the U.S. response to the war in Ukraine.
Read More: US' Sahel Dreams Fizzle Out: Will Ghana Be any Different?
However, all pressure tactics on India failed and India's foreign minister S Jaishankar's response was clear, he emphasised that India will act according to its own national interest.
Later to save its face, the US was forced to admit that India's purchase of Russian oil is "no violation of sanctions".
In recent times, in the African continent, there is a growing anti-West sentiment that is reflected in the fact that Western military interventions in many African countries have faced severe resistance culminating in their withdrawal.
Further, the West has also been trying hard to win Africa's support for the Ukraine cause at the UN. However, to utter shock to the West, Africa has refused to come under its influence and in the latest UN resolution to condemn Russia, fifteen African countries abstained from voting.
Read More: Uganda's savage response to Zelensky's so called African diplomacy
Thus, the West is certainly not having a good time as far as its geopolitical interests are concerned. After failing to win Africa's support at the UN, North African countries defying Western sanctions to buy Russian oil was the last thing that it needed to hear.
It would be interesting to see how the US would respond to this new development. It has of late realised that its pressure tactics have failed to make Africa "fall in line" and thus, any more of such attempts might eventually further push the continent away from its side. This situation calls for the West to be extremely cautious about its "Africa policy".