EU support to Congo : After formally accepting that its influence in the continent has finished, France has come up with a new strategy to charm the continent yet again.
As part of his new strategy, France's President Emmanuel Macron is on a whirlwind tour of African capitals. Further, after the failure of France's military interventions and the breakdown of diplomatic relations with many African countries, it has tried to shift the French policy in the continent away from military involvement. Now, France is trying to woo the African countries once again, majorly by economic engagements and it has already launched its charm offensive in DRC. However, the journey ahead for France is not going to be easy, as Africa doesn't seem to be impressed by its charm
France-EU support to Congo against M23
France can't afford to neglect Africa, specially at a time when there is increasing competition from China and Russia, seeking to extend their own influence in Africa.
Now, France's Macron has pledged $36 million for conflict-hit Democratic Republic of Congo and has confirmed his "unfailing support" to Congo against M23 rebel group's attacks in the eastern region.
Macron also expressed support for the decision of EU to build a humanitarian air bridge in conflict-ridden Eastern Dominican Republic of Congo at Goma.
The $36 million contribution in humanitarian aid will be added to the $ 49.97 million, announced earlier by the EU.
The EU earlier released over $49.97 million in humanitarian aid for Congo's North Kivu and also had plans to send a flight with medical supplies and food to the conflict-stricken eastern province.
Read More: Germany's African Gambit: A New Chapter in Global Power Play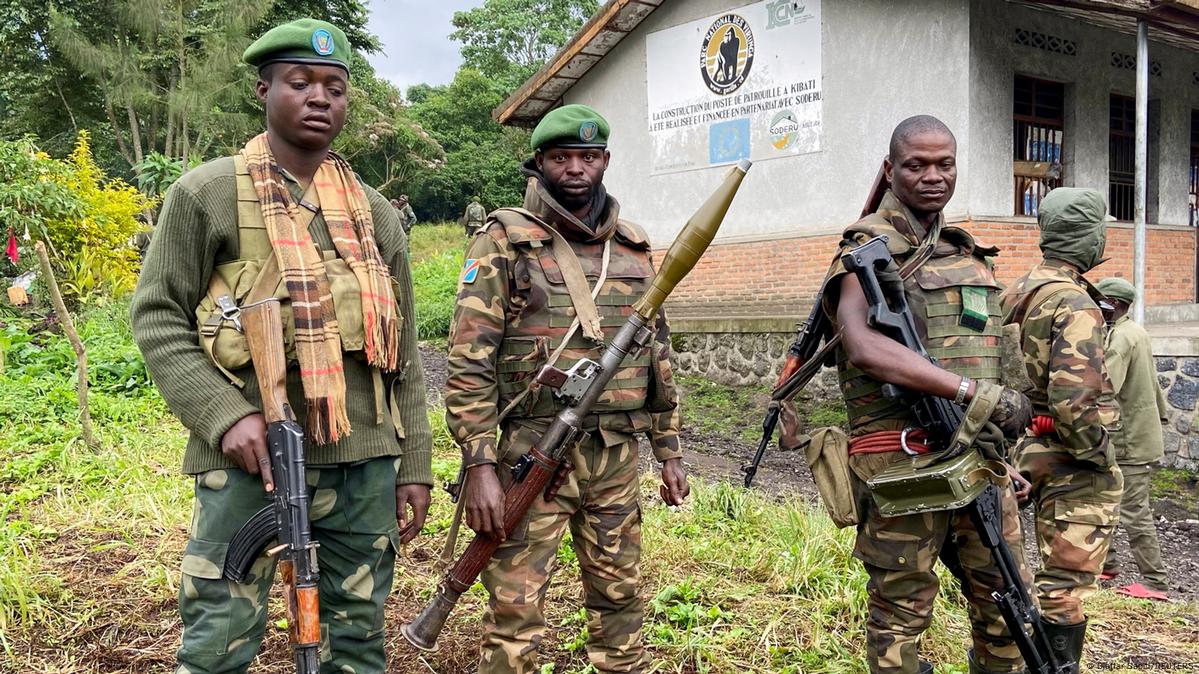 In this regard, the European Commissioner Janez Lenarcic said, "The EU stands ready to mobilise all the necessary means to support humanitarian workers, including logistics and air, to meet the needs of the population in Democratic Republic of Congo,"
This humanitarian Air Bridge operation is organised with the support of France and with the new fund mobilisation the EU has "reaffirmed" as its support to the "most vulnerable".
Due to the M23 crisis in the Eastern DRC, more than 600,000 people are displaced due to the incursions by the rebels, who have seized large swathes of North Kivu.
Now, as part of France's new Africa strategy, it is providing funds for humanitarian assistance, of the people affected by the crisis.
As per the EU statement, the funds will "be channelled through humanitarian partners to cover immediate needs such as nutrition, healthcare, water and sanitation, shelter and protection"
With a growing anti-West, particularly anti-France sentiment in the continent, it hopes to salvage the situation now by shifting its focus from military involvement to economic engagements shrouded as humanitarian aid.
In fact, in order to shine its image, the French President Macron had recently stated that it had no intention of returning to past policies of interfering in the internal affairs of Africa.
He stressed that France is a "neutral interlocutor" and "which speaks to everyone, and whose role is not to interfere in domestic political issues."
Read More: North Africa to West: Keep Your Sanctions, We'll Take Our Oil from Russia
DRC's pushback against France
Even as France embarks on his tour of African capitals, it is facing an increasing hostility among its former colonies in the Sahel region.
Although France showed its special interest in DRC and made the announcement of releasing an immediate contribution of 36 million dollars in humanitarian aid, besides promising the African country to remain "faithful to its role as an unfailing ally of the DRC in defending its integrity and sovereignty".
However, France is not going to have it easy and odds are totally against it. The signs are particularly clear in DRC.
As French President Macron, visited the Democratic Republic of Congo,  he aimed at renewing frayed ties with the country and also to counter Russia's influence,  However, a protest march was taken out against Macron and many of the protesters held up Russian flags.
"We marched against the French president because of his support for the Rwandan army, we don't want him in our country" this is what an activist had to say about France.
Chants of "Macron assassin", "Macron get out" were heard outside the French embassy in Kinshasa, while some waved Russian flags.
Protesters have accused Emmanuel Macron of backing Rwanda which is responsible for growing insecurity in eastern DRC.
Ahead of Macron's visit, some 150 NGOs called for France to condemn Rwanda for supporting M23 rebels fighting in the east. They further demanded that Macron should "support the call for sanctions" against Kigali, and "help the DRC to organise its legitimate defence".
Protesters have deplored France's "ambiguity" with regard to Rwanda, and now DRC's President Felix Tshisekedi has urged visiting French President Emmanuel Macron to pursue international sanctions against neighbouring Rwanda.
Now, it looks like France's "New Africa strategy" has already faced stiff resistance with DRC being one of the primary stumbling block. Now only a shrewd response from France, backed by actions, can perhaps help it to salvage the situation, although even that is not guaranteed. This puts the former colonial power in a very precarious position with regard to its relations with Africa, which is already shrinking and facing the threat from growing Russian and Chinese influence.