250,000. Two hundred and fifty thousand soldiers. More than half the active U.S. Army, and a sixth of all American forces. That's the number of soldiers former US President Donald Trump thought should be sent to the Southern border to intervene in Mexico. That dangerous idea is resurfacing again in the U.S. The US is planning for military intervention in Mexico once again.
On March 6th, US Senator Lindsey Graham, declared his intention to introduce a bill that would create the conditions necessary for the US to use military power in Mexico. He noted that it was time to "get tough" with the neighbouring country in the wake of four Americans being taken captive by armed assailants last week.
Four Americans were abducted in Matamoros following a fatal shootout. The North Carolina-registered white minivan carrying the group was mistaken for someone else, prompting U.S. authorities to provide a $50,000 reward for their safe return.
Matamoros is largely controlled by the Gulf cartel and other regions of Mexico are currently experiencing an increase in the number of gangs which are struggling to gain control and a foothold in the region.
A Mexican governor announced on March 7th that two of the abducted Americans were discovered deceased, one was injured, and the last one was unharmed.
Senator Graham said, "I would put Mexico on notice. If you continue to give safe haven to drug dealers, then you are an enemy of the United States."
Graham announced that he would be introducing a bill to declare Mexican drug cartels as foreign terrorist organizations according to US law and gave a warning that military force may be used if needed.
He stated, "I would tell the Mexican government if you don't clean up your act, we're going to clean it up for you."
Trump's policy
Graham declared that he would adhere to the guidance of former President Trump on Mexico policy. Trump frequently inquired of his most important national-security personnel if US forces could be dispatched to Mexico to take on the drug cartels. In the White House, anxiety was aroused that Trump was weighing independent action, introducing soldiers into the country without permission.
The US and Mexico have had a joint effort in the past in order to tackle drug cartels. Trump's proposal, however, seemed to be more like a US military attack against terrorists similar to the US raid in Pakistan to locate Osama bin Laden.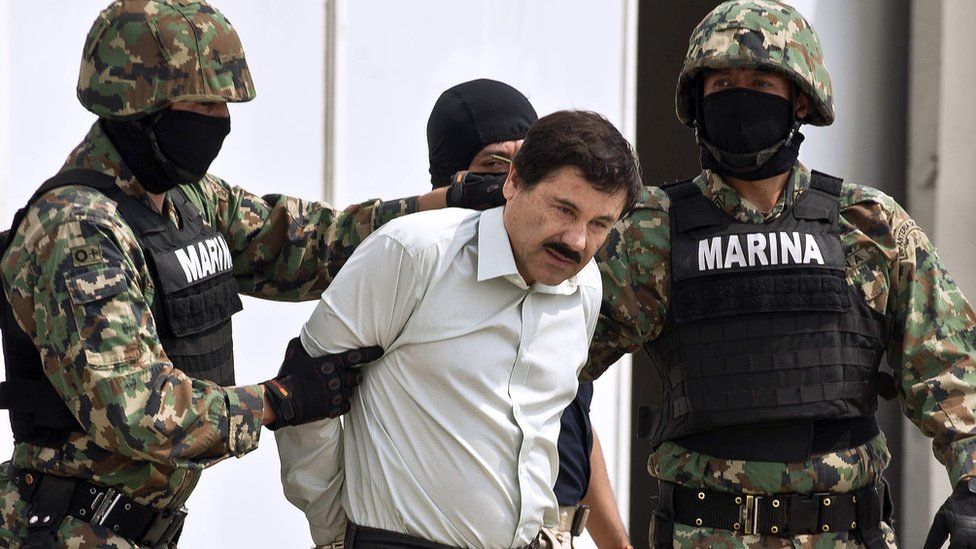 Stephen Miller, who was the creator of President Trump's immigration policies, requested the Home Security Department to come up with a plan that would determine how many troops would be necessary to close off the entire stretch of the 2,000-mile Mexican border. It is not known if it was officials from the Home Security Department or the Pentagon who calculated that 250,000 troops would be necessary.
By then, it was already obvious that Trump had an obsession with the Southern border. He had insisted on a wall with sharp spikes, suggested putting a moat with alligators around it, and even thought about shooting migrants in the leg as they crossed. His aides even brought up the idea of using a heat-ray that would make anyone who tried to cross feel a burning sensation.
Also Read: Chile flexes military muscle at Bolivia's doorstep in US power play 
US military action in Mexico: Is it feasible?
In order for US military action to be taken in Mexico, Congress would need to pass an Authorization for Use of Military Force with a two-thirds majority, which could be overturned by the president's veto.
Even then, as the commander-in-chief, President Biden has the authority to control the military. And, Biden has made it clear that he will be working with Mexico to prevent the smuggling of illegal drugs across the border.
Conservatives in the US used the news of the captured Americans to demand harsher measures against Mexico. Former Trump administration Attorney General, William Barr, proclaimed Mexico to be a "failed Narcos state" and suggested that its government is corrupt and incapable of addressing the cartels. He then compared the situation to the United States' approach to ISIS, noting that it requires the utilization of economic, intelligence, military, and law enforcement resources to "methodically dismantle" the groups.
Despite the opposition, the US senators and congresspeople have continued to make plans for a potential invasion of Mexico.
The US government gives it the name to tackle and take action against drug cartels and illegal immigration. But, most people are well aware of the imperialistic nature of the U.S. and how it wreaks havoc with natural resources in the region.
Washington is one of the most cunning players in the unfair West-dominated international order. Time and again, the US has cited unfounded justifications in its quest to subvert the sovereignty and territorial integrity of countries. Earlier, it was Vietnam, Iraq and Afghanistan, today it is Mexico which is on the notorious hit list of the hegemonic power. Therefore, Mexico must be beware of U.S. motives.