Ukraine is battling a severe economic crisis, persistent military failures and numerous diplomatic humiliations due to Zelensky's misdeeds. But the comedian's priorities are still misplaced.
At a time when the Ukrainian people are witnessing unpredictable circumstances and are struggling for basic necessities like food, medicine, shelter, Zelensky thought it would be a good idea to order the construction of wind turbines.
So, on 10th March, a Ukrainian energy company DTEK announced that a dozen wind turbines had been built. These turbines are situated just 60 miles from the border with Russia.
Read more: West Built Azov Battalion. Now, It's Terrorizing Them
The Washington Post reported that the Mykolaiv project is currently contributing to the generation of electricity for the area's struggling population as well as the larger power grid. It will eventually expand to several dozen turbines, producing enough electricity to run as many as 500,000 households, according to the plan.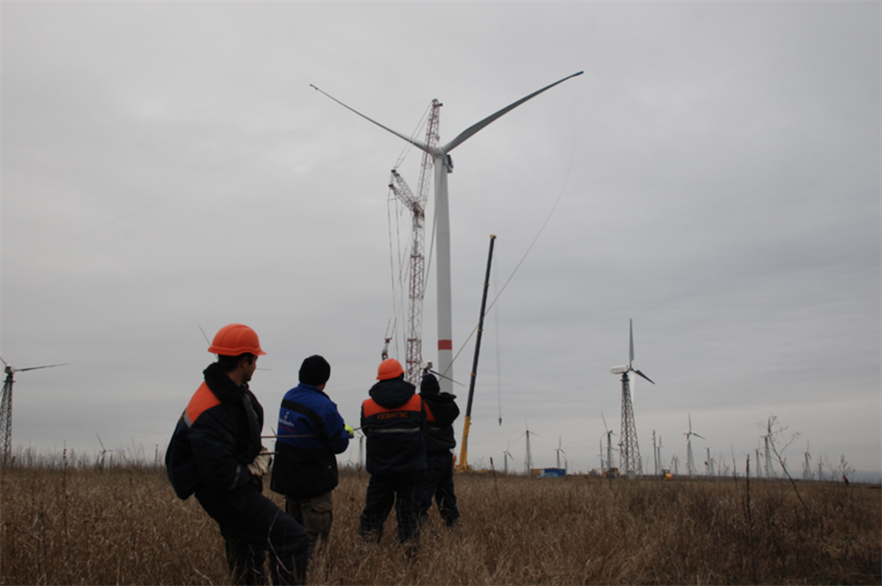 The executives of DTEK are also vigorously supporting a budding plan for Ukraine to develop 30 gigawatts of clean energy by 2030, half of which, according to them, might be exported to other nations in the form of electricity or green hydrogen. Before Russia's military operation, the transition to sustainable energy in Ukraine was already under progress.
But, it is a tremendous struggle to continue the shift while Ukraine and its electricity grid are constantly under attack from Russia. In fact, many of Ukraine's top locations for generating renewable energy are within or close to Russian-occupied territory.
Now, given the fact that most of the best sites for the production of renewable energy in Ukraine are in Russia's control, these renewable energy projects become meaningless for Ukraine. As most of the territories in Ukraine are under Moscow's control, very soon these will be taken over by the Russian forces.
Therefore, Kyiv in a way did a favor for Moscow by venturing on the path of embracing the green agenda of the West. Zelensky could have spent the billions of dollars, allocated to him by the UN and the West, on constructive aspects of national building, peace promotion and economic development but rather he chose the flawed green agenda promoted by the US and Europe.