Peru's former left-wing President Pedro Castillo has been facing injustice since his ousting in a coup backed by the US and subsequent arrest in December 2022. On 9th March, the judiciary of Peru extended his preventive detention from 18 to 36 months.
The ruling has been widely criticized by Castillo and his supporters as politically motivated and part of the attempt to completely exclude the ousted President from both political and civilian life. Castillo has maintained his innocence and his lawyer Eduardo Pachas has argued that his client is being "politically persecuted" by the Prosecutor's Office and the judiciary, who are being controlled by the conservative oligarchy.
Since his forcible removal from office and illegal arrest, hundreds of thousands of citizens, mainly from the long-neglected and marginalized countryside of Peru who identify themselves with Castillo, have been mobilizing in different parts of the country to demand radical political changes.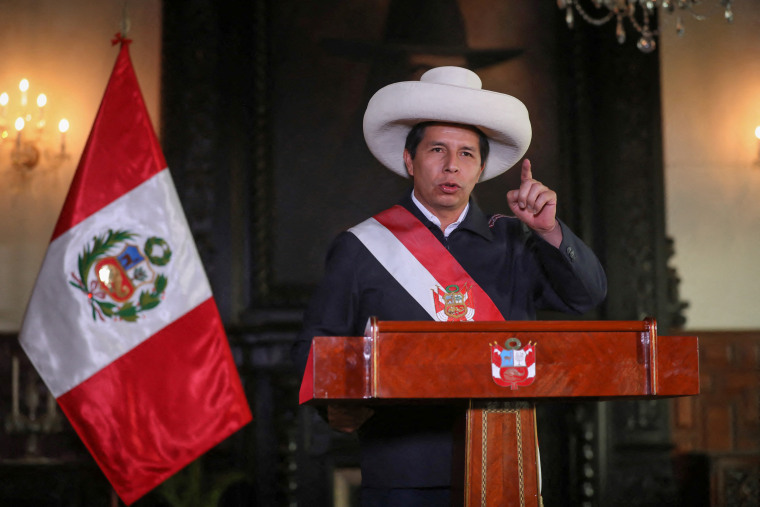 This includes Castillo's immediate release, his successor Dina Boluarte's resignation, closure of the right-wing dominated Congress, advanced general elections by the end of the year, and a referendum on a constituent assembly to draft a new constitution.
ALSO READ: US forces all set to invade Peru (legally)
Congress is unpopular
A new poll by the Institute of Peruvian Studies (IEP) has found that 77% of people disapprove of Peru's unelected President Dina Boluarte and 90% disapprove of Congress. In the Andean south of the country, disapproval of Boluarte and Congress is even higher with 86% and 95%, respectively. The poll also found that 69% of people believe there should be general elections this year, not 2024.
Additionally, 47% are in favor of making changes to the current constitution, 36% want it replaced completely and 83% want at least some change to the Fujimori-era neoliberal constitution. The use of excessive force by the coup regime has resulted in 59 deaths, but the President refuses to resign. Peru has also withdrawn its ambassador from Mexico and attacked other countries for criticizing its brutality against Peruvians.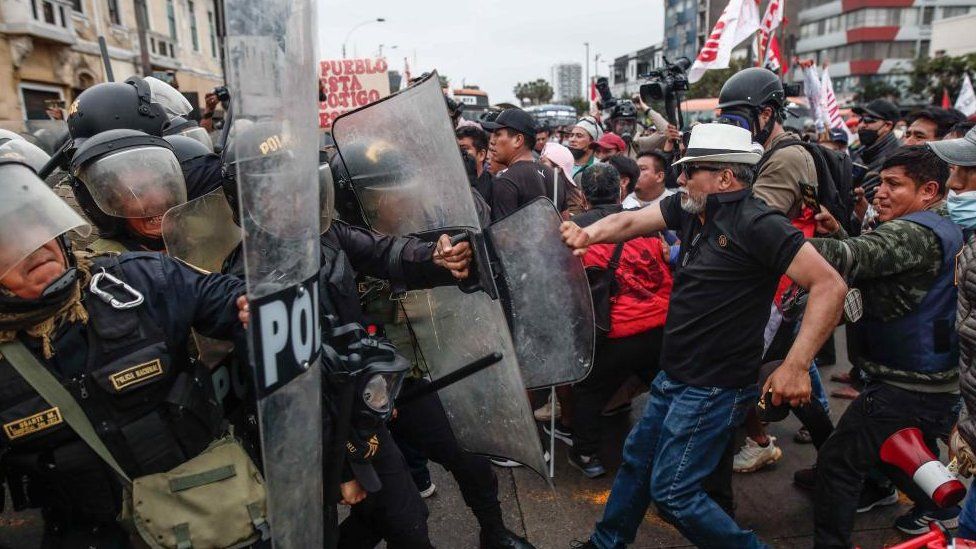 After Castillo's arrest, the response of the Boluarte government has been to unleash a brutal police and military repression, resulting in the deaths of at least 60 people and leaving over 1,200 injured. Despite the heavy repression and militarization of rural provinces, the demonstrators, relatives of victims and survivors of state violence have said that they will remain in the streets against the government until their demands are addressed and those responsible for the violence are brought to justice.
ALSO READ: Pedro Castillo- eyesore of Biden and only hope for Peru
The situation in Peru is a disgraceful example of the US-backed right-wing government trampling on the human rights of Peru's citizens and using violence and injustice to silence dissent and opposition. The US government must stop interfering in Peru and drop all charges against Castillo and cease its violent repression of peaceful protests.