It's been almost two months since Peru's Pedro Castillo was removed by the US-backed coup from the Presidency. Yet, since his removal, there has not been a single day when the protests against the unjust event have not occured.
For two months i.e. 60 days. This is the rage of Peru against US-backed coup.
In the aftermath of the coup, Castillo was arrested and detained. The majority of Peruvians have recognised the coup for what it is. Since then, protests have grown and spread across the nation. The earliest to react to the coup were rural districts with sizable indigenous populations. They organised road blockades, torched government buildings, and took over airports. In other cities and towns, demonstrators kidnapped police officers and arranged trades to release the prisoners.
Leading indigenous and social organisations have proclaimed an indefinite strike and a state of "popular insurgency" in a number of locations.
But, what do the protestors demand?
They primarily want Pedro Castillo to be released from jail. Secondly, they want the formation of a constituent assembly to draft a new constitution. The present ambiguous constitution has aided US interference in Peruvian politics frequently.
Additionally, they want Dina Boluarte, the new President instated to take Castillo's place, to quit. Further, they want elections in the country to be held as early as possible.
And, the protests are working.
Elections were supposed to be held in 2026. But, the constant protests made Boluarte yield to protestors demand. She agreed to have election in April 2024 few weeks back. And, just recently she ceded and moved the polls even earlier, to December 2023.
But, why has US plotted the ouster of Pedro Castillo? Why does Biden fear him?
Also Read: Latin America lambasts USA as it overthrows Peru's Pedro Castillo in broad daylight
Why does Biden fear him?
Pedro Castillo was Peru's hope. He had proposed to nationalise the nation's mining sector. To put things in perspective, Peru is the second-largest exporter of copper in the world. Mining contributes about 60% of its exports and almost 10% of its GDP.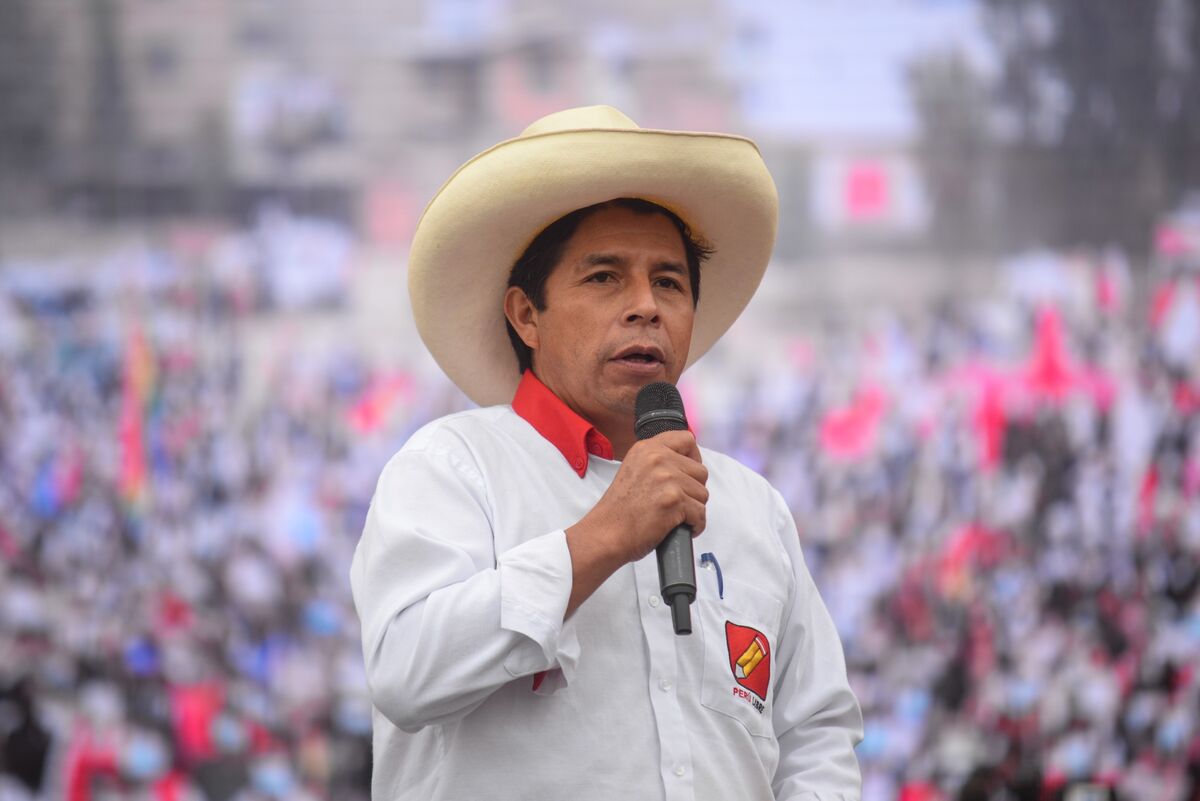 He wanted to rewrite the 1993 constitution which left Peru vulnerable to interference from foreign nations.
The political instability in Peru is rampant. In one wild week last year, three presidents came and went. The nation is still reeling from the continent's biggest-ever corruption scandal, in which four former presidents were accused of accepting bribes from the Brazilian construction company Odebrecht.
Also Read: Political Instability – Latin America's biggest obstacle
The political establishment and the rich elite in Lima viewed Pedro Castillo as a political outsider from the outback who was unfit to maintain a position of authority. They were tenacious in their efforts to get rid of him once they smelled blood. Plus, the US viewed him as someone who'd annihilate Washington's hold on Peru's natural resources.
Apart from Copper, the mineral resources in Peru are abundant. In high-yield ores, significant amounts of iron, lead, zinc, bismuth, phosphates, and manganese can be found. There are large deposits of gold and silver. Along the far north coast and in the north-eastern region of Amazonia, there is oil too.
Yes, Oil!
Oil and US interference go hand in hand. Remember, the exploitation of most of these natural resources is yet to take place.
It is clear that Castillo was the stability that Peru needed. He had the potential of building a powerful nation in the midst of a continent wrecked by foreign intervention. What remains to be seen is how the protests shape the future of Peru and what the future holds for Pedro Castillo.