Poland becomes the first NATO nation to give fighter jets to Ukraine. In addition to receiving accolades for helping out, this is, in reality, a very smart strategic manoeuvre on Poland's part. Let me explain.
Ukraine has been demanding fighter jets from the West for months, and now Poland has agreed. Ukraine has pilots ready to fly and fight Russians, but it can't compete with Russia's air power. Ukrainian President Volodymyr Zelensky repeatedly told U.S. and European lawmakers that fighter jets are his country's top priority, even over antiaircraft missiles that Ukraine has been getting from its allies.
It is against this backdrop, that Poland has pledged to supply MiG-29 fighters, becoming the first NATO member to do so.
President Andrzej Duda announced on March 16, that Warsaw will deliver four of the Soviet-made warplanes "within the next few days,"  reported Associated Press (AP).
He said the rest required servicing and will be sent later. "They are in the last years of their functioning, but they are in good working condition," the Polish president added
While this seems to be quite a benevolent approach by Poland, there resides a deep strategic gameplay behind this veneer of altruism.
You see, Poland no longer wants the MiG-29.  The MiG-29, which is a 1980s-era design, has become increasingly outdated and difficult to maintain. The aircraft's reliability issues and high operating costs have led to a decline in its availability, making it increasingly difficult for Poland to rely on the MiG-29 for its air defense needs. Moreover, the aircraft lacks the sophisticated avionics, sensors, and weapons systems that are needed to operate effectively in modern air warfare.
Read More: No More Free Loading!' Poland turns its back on Ukrainian refugees
In contrast, Poland's new air defense strategy emphasizes the need for a diverse range of capabilities, including air-to-air and air-to-ground capabilities, as well as the ability to operate in a networked environment. The country is investing in advanced platforms such as the F-35 Lightning II, which is a fifth-generation fighter that offers advanced sensors, stealth capabilities, and a wide range of weapons options. Additionally, Poland has recently acquired a number of unmanned aerial systems (UAS) to support intelligence, surveillance, and reconnaissance (ISR) missions.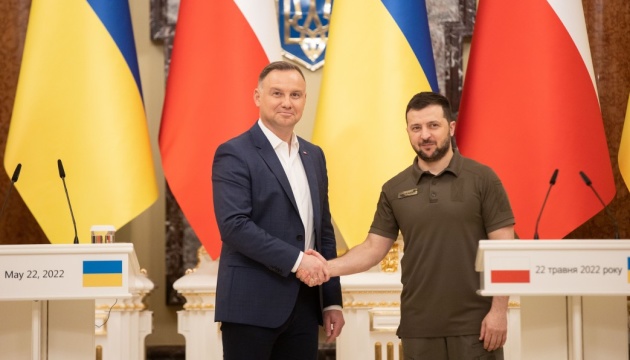 Poland's shift towards a more modern and diversified air force is also reflected in its decision to develop its own advanced combat aircraft, known as the "Future Fighter Program." The program aims to develop a next-generation fighter that will be capable of operating in a highly contested environment, using advanced sensors and weapons systems, and leveraging artificial intelligence and machine learning capabilities. The program is a clear indication that Poland is investing in its own military capabilities and seeking to develop its own technological capabilities to remain competitive in the 21st century.
Poland is positioning itself to be a formidable force on the battlefield. With more tanks and howitzers than Germany, and a plan to grow its army to 300,000 troops by 2035, Poland is poised to become a major military power in the region.
Despite being only 150,000 strong, Poland's military is already making waves on the world stage. When the Russo-Ukrainian conflict erupted, Poland eagerly threw its weight behind Ukraine, sending tanks and providing much-needed financial support. But its allies in the European Union were slow to respond, leaving Poland feeling abandoned and alone.
Read More: Poland dumps EU to become a 'Vassal State'
In the face of this betrayal, Poland has redoubled its efforts to build up its military, training a new territorial defense force composed of weekend soldiers who undergo rigorous training to become a force to be reckoned with.
Poland signed a contract with South Korean company Hanwha Defense for 288 Chunmoo multiple rocket launchers, with the first batch arriving next year, instead of waiting years to begin receiving the U.S.-made High Mobility Artillery Rocket Systems.
In other words, Poland recently gave fighter jets to Ukraine that Warsaw had been fervently trying to get rid of. For Poland, this accomplished two goals. It may demonstrate its leadership inside the EU by arming Ukraine and also find a place to dispose of its obsolete fighter jets. This a perfect example of a win-win setting.
To be clear, this incident comes at a backdrop of growing discomfort among authorities in Warsaw to continue its assistance to Ukraine. Initially, Poland was among the forebearers in aiding Kyiv.  Poland took in the greatest number of Ukrainian refugees. In exchange for its war efforts, it anticipated receiving more tanks from Germany and its Covid relief funding from the EU, but its efforts were ignored by EU heavyweights like Germany, France, and Italy. As a result, Poland gradually withdrew as it lost interest in the conflict.
As EU members didn't offer any assistance, thus, in an act of defiance, Poland started demanding funds for hosting Ukrainian refugees. Polish President Andrzej Duda complained that Poland and Hungary had not received money from the EU to help the refugees. He said, "I have no doubt that such policy undermines European unity, but we will anyway do everything in our power so that our guests from Ukraine feel at home." By "this policy", Duda was referring to the EU's reluctance to pay for Ukrainian refugees housed in Poland.
Then, as if that weren't bad enough, Poland began gathering up any of its residents who dared to help Ukraine fight the War. Polish people serving in the International Legion of the Military Forces of Ukraine and other divisions might face up to five years in prison when they return home, according to the Polish news outlet Rzeczpospolita, which cited Poland's penal code.
Thus, for Poland to, in some sense treat Ukraine, as a dumping ground for its obsolete fighter jets made complete geopolitical sense.
Besides, Poland is also using this opportunity to take a dig at American authorities. You see, The US had turned down Ukraine's repeated requests for F-16s saying it would take too long to train Ukrainian pilots on them and Russia's anti-aircraft systems can easily down them. More so, in past Washington shut down Poland's offer to give Ukraine fighter jets.
The debate over providing warplanes to Ukraine began last year, with NATO allies expressing opposition as they fear it would escalate the alliance's role in the war.
Earlier, Britain and Germany also denied the possibility of sending warplanes to Ukraine. Now, with Poland sending the fighter jets, pressure on NATO members could increase to follow suit.
All said and done, Poland has displayed a very wise usage of Kautilyan's geopolitical strategy. Doubtless, Warsaw is eying to become a major player in the geopolitical space, to become a major power one must master the art of duplicity in international politics.