From Spreading propaganda to spying, capability of TikTok app to carry out generational destruction has been disastrous. But, Is this crackdown too little too late?
2017-18 was the year when the TikTok app came with the name Musically and it ushered in a new era of video sharing. While platforms like Youtube and Twitch were used for streaming big videos. TikTok gave an option to the world for sharing small videos in under a minute. That was the time when the internet boom was on its peak and so, TikTok became a super viral app for the world. However, with the revelation of its Chinese links, the app started losing its charm.
To make matters worse, rivals like Youtube and Instagram also introduced a similar feature in their apps.  TikTok, the popular video-sharing app, also got mired in controversies about spying and spreading propaganda. The app has been accused of being a tool for China's communist party to spy on users and collect their data without them knowing. This data was allegedly getting used to target users with propaganda and potentially manipulate their opinions. The app has also been accused of censoring content that is deemed anti-China, leading to accusations of censorship.
To address these issues, the app has implemented a series of steps to protect user privacy and increase transparency. For instance, it has created a feature that allows users to delete their data from the app if they wish. It has also improved its content moderation policies and implemented measures to ensure that misinformation and dangerous content is not uploaded. But, all this was undoubtedly a camouflage. TikTok still continues to run its machinery behind the curtains. And so, the Western world has started to increase its scrutiny on the app.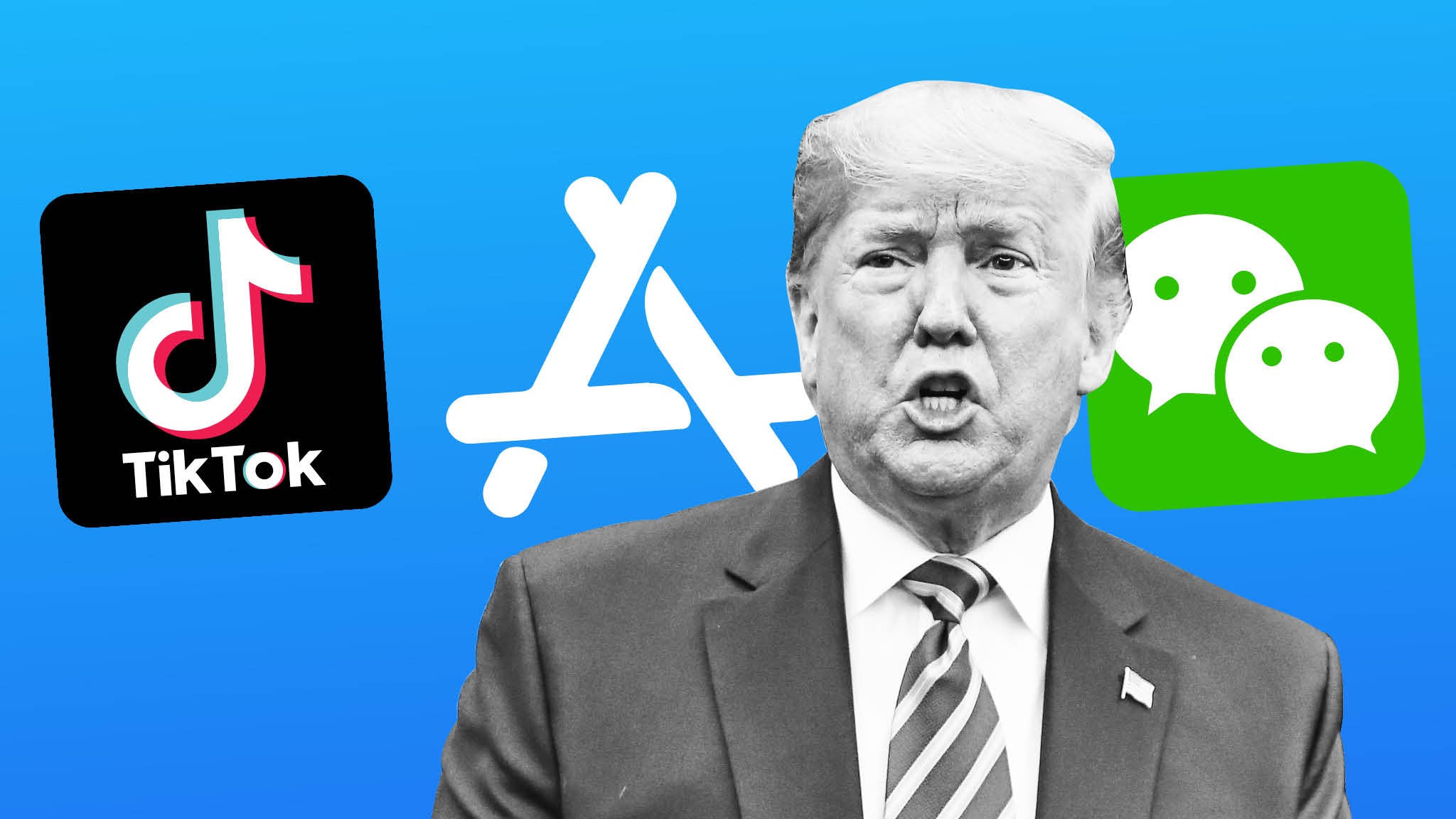 The Western actions
In response to growing national security concerns, more than a dozen nations have implemented full, partial, or public sector bans on TikTok. The majority of the bans that have been enacted only apply to devices used by the public sector or the government. But, suddenly the U.S. government considers an outright ban if TikTok's Chinese owners don't sell the U.S. version of the app, and an increasing number of private businesses are unilaterally blocking the app.
The measures to block TikTok App from government devices were announced by the U.K. and New Zealand last week, which increased resentment between the Western World and the app's creators. The White House in the United States gave federal agencies 30 days last month to delete TikTok app from all phones and systems.
Such actions by the White House administration have taken the world by surprise because, for the last two and a half years, Biden in his tenure never stressed upon banning TikTok. The very same Biden was once against such actions when Former US President Donald Trump had called TikTok a 'security threat'. If one remembers, Biden did stress that 'TikTok is a concern' but, his followers turned TikTok into a pro-Biden powerhouse.
There were even trends like TikTok for Biden. Now, Biden and his western lads have suddenly gone rogue against their favorite political tool. More than 30 U.S. states now forbid TikTok use on state-owned devices—including public universities' Wi-Fi networks—and federal employees have until the end of the month to scrub the app from government-linked gadgets, as per White House orders.
The European Union, Canada, and the United Kingdom have all followed suit. This week, Congress took things a step further by introducing the so-called RESTRICT Act, which would give the Department of Commerce more authority to "address national security threats from foreign tech" originating from contentious countries like China, Iran, and yes, Russia. Finally, the Biden administration pressured TikTok's parent company, ByteDance, to sell its stake in the significant short-form video app—or give up its right to operate in the United States altogether, as the Wall Street Journal reported on 15th March.
And this all has happened suddenly. Asian nations like Indonesia, India and even Afghanistan had banned it the very same time, allegations of Chinese espionage came to knowledge.
West, however, was not interested until January 2023. West has suddenly started blocking the app, treating it like Skynet from Terminator. Without a doubt, CCP used TikTok app to spy and steal data. It is likely that the current reasons for the ban are simply due to China's greater role in global politics.
Read More: US and Europe were happily ever after…until China showed up
China's sudden boom!
China till Xi's re-election was entirely missing from the geopolitics. However, in recent times, China came back to the stage with a plan to settle the Ukrainian war. China's foreign ministry announced that it is in communication with both sides raising speculations that China may try to get the rivals to the negotiating table.
On the face, China adheres to the principle of not interfering in other countries' conflicts, especially the more distant ones. But a peace deal struck in Beijing last week between Saudi Arabia and Iran highlights a Chinese aim to project itself as a responsible great power under Xi's stewardship, raising alarms in USA and Europe. Xi wants to be seen on the global stage as a statesman whose influence is equal to that of the U.S. leader. And so, the West has again started calling for scrutiny on China. In addition, the recent Balloon fiasco in the USA has also set alarm bells ringing in the west.
Read More: One more African nation Zimbabwe ready to join BRICS
 West's sole focus on Russia has already cost them enough. In the middle east, Iran has become a headache for the West. In Asia, India and China are doing the job and in Ukraine, it would be better if we don't talk about it. Biden worries that China will use its soft power strategy to increase its influence outside of its borders. This could lead to a rise in resource competition, an effort to seize control of key areas, and the spread of China's authoritarian political system. Africa and Latin America are already experiencing it.
Concerned about the effects of a China-dominated world order are the US and its allies. It might imply that the interests of the West are in danger. The excellent spying tool used by China has consequently started to come under attack. This crackdown ought to have been carried out years ago. But West merely disregarded the information at hand. The crackdown has now begun to erupt as China has begun to dance on Biden's head. A generation has been destroyed, and data has been stolen, so the damage is already done.