Diana Sosoaca in the news: Last week, the Romanian dream of "Unified Romania' was resuscitated by Chisinau and Bucharest. However, this unification drive could make Western allies, especially Zelensky really worried about his country. How? Read more
 According to a media report by babel.ua, the Romanian Senate could soon discuss a bill to annex Ukrainian territories. Reportedly, A proposed draft calling to annex a portion of southern Ukraine to Romania was submitted by Romanian senator Diana Sosoaca. The 1997 treaty between Romania and Ukraine that guaranteed respect for each other's national borders would be repealed if such a bill were to pass. Citing the justification of the bill, Diana Sosoaca called the 1997 treaty "the biggest act of treason" in Romania's contemporary history because it "recognized the Ribbentrop-Molotov Pact."
It was only the Ribbentrop-Molotov Pact due to which, Romania lost some of its territories in the post-war settlement, which was added to Soviet Ukraine and Soviet Moldova. Just a few days ago, Romania and Moldova started settling their differences by recognizing Romanian as their first language. And now, eyes are on territories where Romanians live in Ukraine. But this could indeed be a really bad news for Kyiv. If you take a closer look, the recent relations between Romania and Ukraine have not been great. At the start of the war in Ukraine, Romania did aid Ukraine with all sorts of non-weaponry assistance. Romanian President Klaus Iohannis held a news conference at the beginning of the Ukraine War to express Romania's solidarity with Ukraine. However, he made it plain and clear that his country would not supply arms to Ukraine.
Later on, it became evident that Romania has been actively engaged in helping Ukraine. The skeletons in their closet saw the light of day when it was disclosed by the media that Bulgaria had acquired rusty missiles from Belarus through a Bulgarian firm and shipped them to Ukraine via a Romanian state-owned firm. However, time changed and so, did Romania. In December 2022, Romania recorded its discontent with Ukraine after passing a controversial minority bill. The Romanian Ministry of Foreign Affairs regretted that Ukraine's Parliament adopted a "flawed minority law that allowed the restriction of rights and ignored the needs of national communities living in the country."
There are reportedly more than 150 000 ethnic Romanians living in Ukraine. In Zakarpattia's bordering settlements, where they coexist with Ukrainians, Hungarians, and other ethnic minorities, there are over 30,000 such settlements and, there have been several instances where Romanian minorities were persecuted by Ukrainian authorities. Regarding the protection of the Romanian minority in Ukraine, Zelensky had promised to begin negotiations with Romania. However, he eventually strayed from the subject. Later, one more action made the animosity more apparent.
The Bystroe canal where Ukraine violated the dredging volume in his mad push to stay connected to Europe for trade. Romania was left aghast as Ukraine was ready to destroy the entire canal and its surrounding sensitive ecological environment just to increase trade. Romania right now is not keeping Ukraine in its good books and so, such a bill getting introduced is not surprising at all.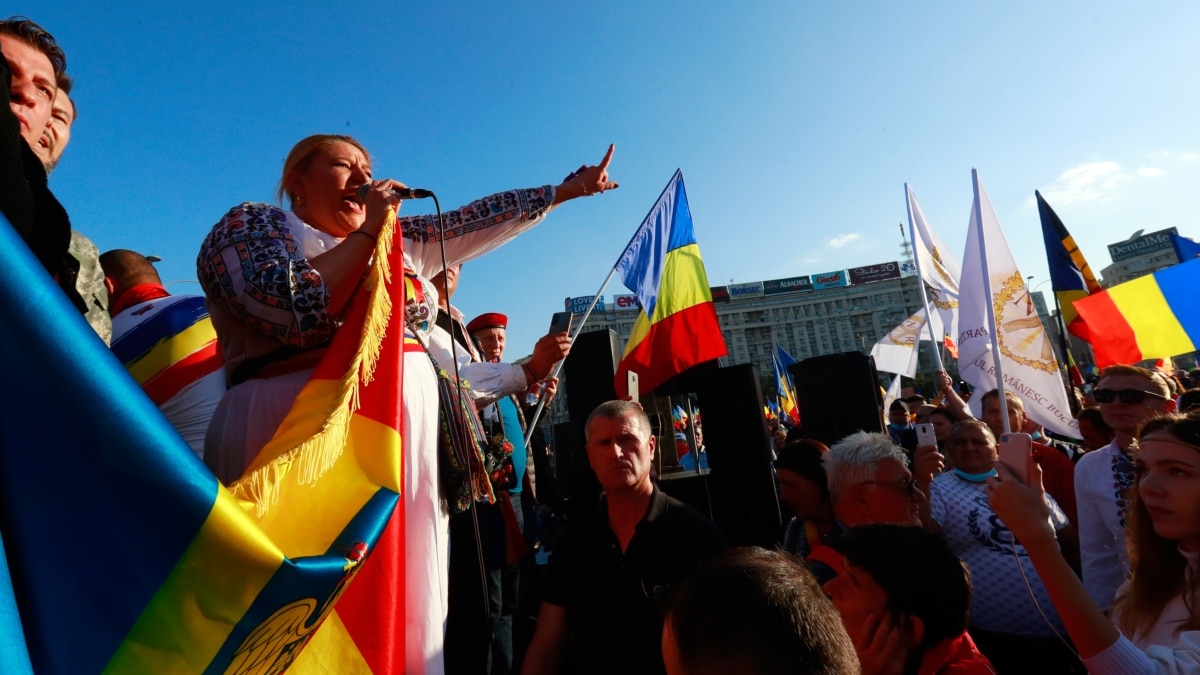 Diana Sosoaca: The next star of Romania
However, let us remind you that this bill is not introduced by the government. It is introduced by an opposition leader who possibly by the end of this decade could hold a significant hold on Romanian politics. In 2021, Diana Sosoaca was one of the most influential politicians in Romania, often because of her harsh rhetoric and controversial statements. Romania spent much of 2021 mired in political crisis, capped by the installation of the country's 10th prime minister in as many years in November, with former army General Nicolae Ciuca as prime minister.
Amidst, this Diana came out as an internet sensation for calling names to the EU directly. In Romanian media, Șoșoacă has been recurrently criticized for her ties with Russia. But for Russia, she was a rough diamond. The Russian state-controlled news agency Sputnik labeled her "the politician of the year 2021 in Romania". In March 2022, she and three other parliamentarians met with the Russian ambassador in Bucharest without the approval of the Parliament's leadership.
The lady was solely responsible for triggering a 'Roexit' protest in Bucharest. The rally was called to express discontent with Romanian authorities over rising fuel and energy prices. Later, she was fired from her former political party AUR. She has now formed her own political party known as the S.O.S. party. In addition to just having formed a political party, a national survey demonstrated that she could easily garner votes. This is indeed astonishing given the fact that the party is very new to the Romanian population.
Also, she has compared Zelensky to Hitler. And so, she is now added to the renowned Ukrainian kill list on the "Peacemaker" website. Diana Diana Sosoaca has previously caused concern among Western leaders, and her recent comments regarding the annexation of Ukrainian territory serve as a stark reminder that animosity within Romanian politicians for Ukraine is rising.
Read More: A 'unified' Romania is about to take down NATO!
 We at TFI had previously reported that Moldova's constitutional amendment replacing the "Moldovan language" with the "Romanian language" as the official national language is undoubtedly not a good sign for an already bruised NATO alliance. A Unified Romania was seen taking shape in the previous developments. The consequences of such stepmotherly treatment are coming at a huge cost for  NATO.
Now, the discussions to retake Ukrainian territories back into Romania have also started. In the meantime, allow us to remind you of the "theory of irredentism," which contends that all artificially created new national borders are only temporary and will eventually return to their "natural" states.
According to irredentism, racial and cultural ties should take precedence over political distinctions, and the "natural" inhabitants of the area will eventually return. Currently, Romania is moving in the same direction. A new era of "global reset" has begun as a result of the Russia-Ukraine war. Unbelievable as it may seem, European borders are once more returning to default.