Bosnia and Herzegovina (BiH) is a country located in the Balkans, with a complex political system and a challenging history. Following the Bosnian War in the 1990s, the country was divided along ethnic lines and a tripartite government was established to ensure power-sharing and prevent any one group from dominating the others. While this system has helped maintain stability, it has also created challenges in governance and decision-making, leading to vulnerability to outside influence, particularly from Western NGOs.
NGOs, or non-governmental organizations, are typically formed to advance a particular cause or interest, often in the areas of human rights, democracy, or development. However, some NGOs have been accused of having more nefarious agendas, such as promoting regime change or destabilizing governments. In the case of BiH, some NGOs have been accused of seeking to undermine the country's sovereignty and independence.
One of the most notable examples of this perceived threat came in the aftermath of the 2014 elections, when protests erupted across the country over allegations of corruption and government incompetence. While the protests were largely peaceful, some Western NGOs were accused of using the unrest to advance their own agendas, such as promoting regime change or pushing for reforms that could weaken the country's political system. In response to these perceived threats, BiH has taken several steps to protect its sovereignty and independence. One of the most significant is the passing of a law in 2020 that requires NGOs to disclose their funding sources and activities. This law has been controversial, with some accusing it of being a tool for government repression, but others argue that it is necessary to ensure transparency and prevent foreign interference.
Read More: EU loses Bosnia and Herzegovina forever
Another example of BiH's efforts to combat outside influence is its rejection of certain international initiatives and organizations. For instance, BiH has refused to join NATO, citing concerns about the potential for the alliance to interfere in its internal affairs. Similarly, the country has been hesitant to join the EU, with some officials arguing that EU accession could lead to unwanted pressure from Brussels.
Recently, a draft law approved by the government of Republika Srpska, one of the two entities of Bosnia and Herzegovina, requiring nonprofit organizations funded from abroad and active in Bosnia-Herzegovina's Serb entity to register and report on their work, and to submit their "financial flows" to the Justice Ministry of Republika Srpska. The draft law, approved by the Republika Srpska's executive on March 23, is now being debated by the National Assembly. After a two-month period for public discussion, an adapted version of the law would then return to the National Assembly for approval.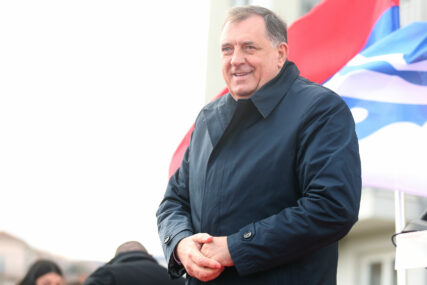 As anticipated, the draft law caused extreme annoyance to the Western leaders. The proposal was criticized by the United States and the European Union, with American officials calling it a repressive and an anti-democratic legislation." Justice Minister Milos Bukejlovic, however, justified the move, in a video message released on March 28 that the goal of the legislation is "to prevent the misuse of nonprofit organizations." "There are organizations that use these funds through illegal financial flows for social destruction, destabilization, and eventual financing of terrorist organizations," Bukejlovic said.
If adopted, it would then be signed into law by the entity's president, Milorad Dodik, who has been backing the measure. After approving the draft on March 23, the government issued a statement justifying the move as necessary to plug a hole in the current legislation that does not require the NGOs to exercise financial transparency.
It said this gap in regulation creates a situation that could lead to "the collapse of the legal system and constitutional framework of [Republika Srpska], while harmful consequences are caused for the institutions and organizations of [Republika Srpska]." Dodik, who has been blacklisted by the United States and Britain in multiple rounds of sanctions over alleged destabilization efforts and corruption, has claimed the draft law is based on the U.S. Foreign Agents Registration Act (FARA).
You see the Justice Minister is absolutely right in defending his government's position. While these decisions may have been termed controversial by the Western media, they, in reality, reflect the country's desire to maintain its independence and autonomy in the face of perceived threats from outside actors. It is worth noting that BiH has worked closely with international organizations and partners on issues that are important to the country, such as economic development, infrastructure, and security. However, it has also been cautious about certain initiatives that could compromise its sovereignty or political stability.
Some have criticized BiH's approach, arguing that it risks isolating the country from the international community and missing out on potential benefits. Such a viewpoint ignores BiH's right to territorial sovereignty and often comes from Western quarters.  Make no mistake, it is necessary to defend the country's sovereignty and prevent unwanted interference in its internal affairs. Besides, unlike what the Western commentators and authorities claim, in reality BiH has only strengthened its global reputation.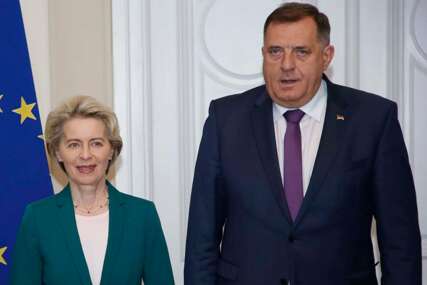 Despite facing many challenges, the country has been working hard in recent years to improve its global standing and promote itself as a tourist destination, a hub for innovation and entrepreneurship, and a leader in regional cooperation. BiH has also been making strides in the field of innovation and entrepreneurship, working to establish itself as a hub for tech startups and digital innovation.
One area where BiH has demonstrated a commitment to international cooperation is in the area of war crimes and justice. The country has cooperated with the International Criminal Tribunal for the former Yugoslavia (ICTY) to bring war criminals to justice, and has also established its own war crimes court to prosecute individuals accused of committing atrocities during the Bosnian War. These efforts have been praised by the international community and demonstrate BiH's commitment to accountability and justice.
Read More: Dodik finds a new Friend in Hungary
Moreover, the country has received significant assistance from the EU and other organizations to support its transition to a market economy and promote growth and investment. However, there have also been concerns about corruption and inefficiency in the use of these funds, and some have accused Western NGOs of using economic assistance as a tool to exert influence over the country's politics
All said and done, while the accusations of Western NGOs seeking to undermine BiH's sovereignty may be contested by Western authorities, it is important to recognize that the country has taken significant steps to protect itself from these perceived threats. By passing laws to ensure transparency and accountability for NGOs, rejecting certain international initiatives, and cooperating with trusted partners on important issues, BiH has shown a commitment to defending its independence and autonomy. While there is always room for improvement, these efforts should be acknowledged and supported by the international community.