Ukraine western oil companies: As of 2023, the political climate in Ukraine has been tense and fraught with uncertainty. President Volodymyr Zelensky, who was elected in 2019, has been vocal about his desire to defend Ukraine against Russian aggression, and has called for increased funding from Western nations to support his efforts.
Zelensky has made it clear that Ukraine cannot take on Russia alone, and that it requires financial and military assistance from the West to protect its sovereignty and territorial integrity. He has stated that Ukraine needs to modernize its military, strengthen its border defenses, and increase its capacity for cyber warfare in order to effectively counter Russian aggression. To that end, Zelensky has been actively seeking financial support from Western nations, particularly the United States and Europe. He has made several trips to Washington, D.C. and European capitals to plead his case and seek increased funding for Ukraine's defense.
Read More: Zelensky's wrath strikes on Europe's crucial bank
However, Zelensky's methods for obtaining this funding have raised concerns among some Western officials and observers. In particular, there have been reports that Zelensky has been threatening Western oil companies operating in Ukraine with nationalization and asset seizures if they do not provide financial support. In 2022, Zelensky reportedly communicated to Western oil companies operating in Ukraine, threatening to seize their assets if they did not contribute to the country's defense fund. According to reports, the letter demanded that the companies provide financial support for Ukraine's military operations against Russia, warning that failure to do so would result in the seizure of their assets by the Ukrainian government.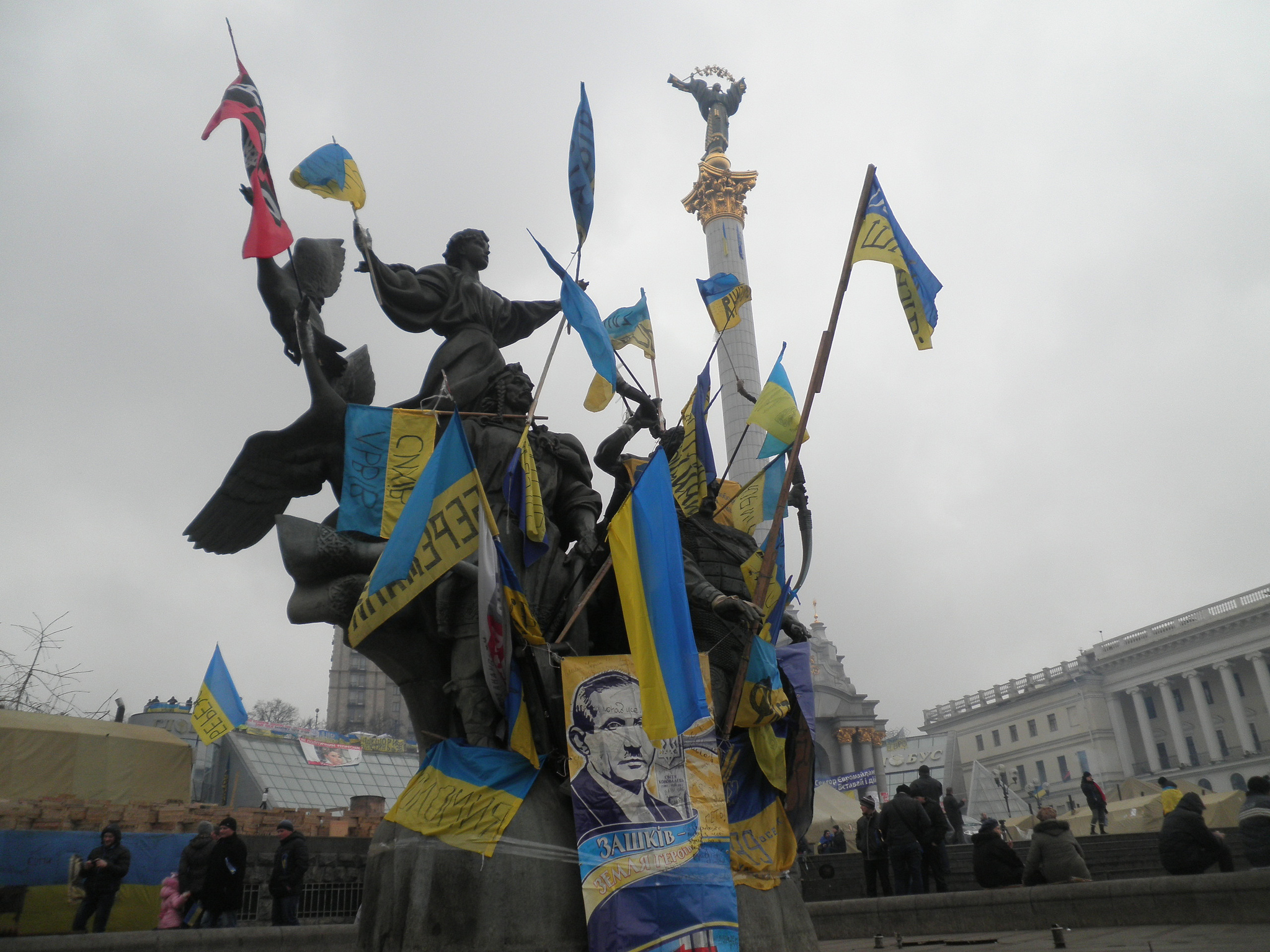 These reports have caused alarm among Western officials, who view Zelensky's actions as an attempt to extort funds from foreign companies. Such actions could damage Ukraine's reputation as a reliable partner for foreign investment, and could lead to a deterioration in Ukraine's relations with Western nations. You see, the EuroMaidan crisis of 2014 marked a turning point in Ukraine's history, and had significant implications for the country's oil and gas industry. In the aftermath of the crisis, which saw the ousting of Ukrainian President Viktor Yanukovych, Western oil companies began to show renewed interest in Ukraine's energy sector.
Prior to the crisis, Ukraine's oil and gas industry was dominated by state-owned enterprises, which were often inefficient and subject to political interference. However, with the new government's commitment to reform and transparency, Western companies saw an opportunity to enter the Ukrainian market. In 2014, Chevron signed a $10 billion shale gas exploration deal with Ukraine, marking the largest investment in the country's energy sector in two decades. Other companies, such as Shell, ExxonMobil, and Eni, also expressed interest in Ukraine's energy resources.
However, the conflict with Russia over Crimea and eastern Ukraine in 2014 and the subsequent war in 2022 put a damper on foreign investment in Ukraine, including in the oil and gas sector. The security situation in the region made it difficult for companies to operate, and the economic sanctions imposed on Russia and Ukraine by the West and Russia's counter-sanctions exacerbated the situation. Nevertheless, some Western companies continued to invest in Ukraine's energy sector during the war. In 2015, a consortium of Western companies, including Royal Dutch Shell and OMV, signed a production-sharing agreement with Ukraine's state-owned gas company, Naftogaz, to explore and develop the Yuzivska shale gas field in eastern Ukraine.
Besides, in 2015, post the Euro-Maiden crisis, Shell spokesman Curtis Smith told CNBC that it employs about 2,500 people in Ukraine, many as contract workers. The company is involved in two exploration projects, both in eastern Ukraine, including in the Donetsk and Kharkov regions, the most troubled in the country. The war also had other implications for Ukraine's energy sector. Russia had traditionally been Ukraine's main gas supplier, but the conflict disrupted gas supplies from Russia and led to a greater dependence on Western sources. In 2016, Ukraine began importing gas from Slovakia, Hungary, and Poland, and has since increased its imports from these countries.
The war also highlighted the importance of energy security for Ukraine, and underscored the need for investment in the country's energy infrastructure. In 2020, Ukraine's government launched a comprehensive energy sector reform program aimed at increasing transparency and attracting foreign investment. Despite the challenges posed by the conflict, Western companies have continued to show interest in Ukraine's energy sector. In 2021, French energy giant TotalEnergies signed a memorandum of understanding with Naftogaz to explore the Black Sea Shelf, and in February 2022, Shell announced plans to invest $750 million in Ukraine's energy sector over the next five years.
The recent escalation of the conflict with Russia in 2022 has only increased the presence of Western oil companies in Ukraine. With the country's energy security in question, and the potential for further disruptions in gas supplies from Russia, foreign investment in Ukraine's energy sector is likely to continue to grow. Zelensky understands this reality and  has therefore used Western oil companies' presence in Ukraine as leverage to secure funding from Western governments and companies alike.
Read More: Zelensky's Ukrainian International Legion is the scam of the decade
Zelensky has denied that he is engaging in any sort of extortion or threats against foreign companies. He has stated that Ukraine has the right to nationalize industries that are deemed critical to its national security, and that he is simply protecting Ukraine's interests. Regardless of Zelensky's intentions, the reports of his actions have cast a shadow over his efforts to obtain financial support for Ukraine's defense. Some Western officials have expressed skepticism about providing funding to a country whose leader appears to be willing to use questionable tactics to obtain it.
At the same time, however, the situation in Ukraine remains dire. Russian aggression continues to threaten the country's stability, and Ukraine's military is in desperate need of modernization and support. It is understandable that Zelensky would be willing to take drastic measures to obtain the funding he believes is necessary to protect Ukraine's sovereignty and territorial integrity.Ultimately, the situation in Ukraine is complex and multifaceted, and there are no easy answers. Western nations must balance their desire to support Ukraine's defense with concerns about the country's governance and the potential for corruption and abuse of power. At the same time, Ukraine's leaders must recognize that their actions have consequences, and that they must work to build trust and confidence with their Western partners if they hope to obtain the support they need to defend their country.