Today, we have yet another scandal sponsored by Zelensky, for you, it is called the "The Ukrainian International Legion." When it comes to corruption, you can bet no one beat Ukrainian politicians and administration. When the Russia-Ukraine war started, Ukrainian President Volodymyr Zelensky created the International Legion of Ukraine, consisting of foreign citizens wishing to join the resistance against the Russian occupants and fight for global security.
For this, Zelensky stressed the rationale that Ukraine needs additional fighters because the passion and vigor of Ukrainians are just not enough to defeat the Russian aggression. Since its inception, the legion has been making rounds in global news demonstrating bravery in defeating the Russian military. More than 100,000 fighters had joined the legion, as per Ukrainian data. But everything gets a reality check sooner or later. The myth of Legion is out and it has come out as an utter failure.
According to a media report by New York Times, the Ukrainian government lied every time while sharing data and statistics about Ukrainian International Legion. Reportedly, the true number of recruits that signed up for Ukrainian International Legion is far smaller than the figure officials in Kiev claimed. Rather, some of the most high-profile mercenaries used their position to lie and profiteer from the conflict. Within the first week of its inception, Ukrainian military intelligence chief Kirill Budanov had announced that 20,000 recruits had applied to join the newly-formed International Legion.
But now, as per the revealed data. Just 1,500 members are currently enrolled, and further "internal documents show that the legion is struggling."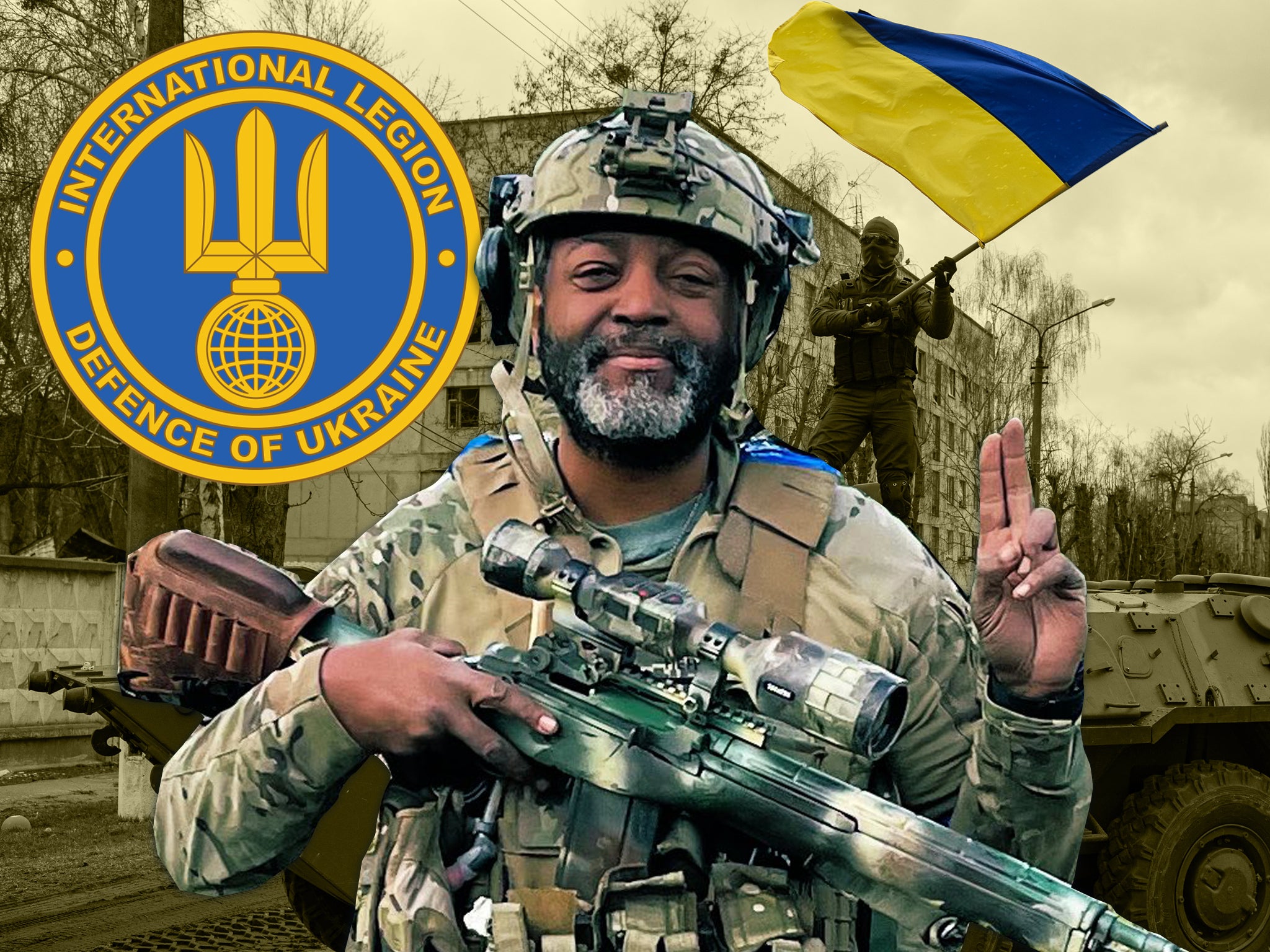 The legion of opportunism
 Most of those who enrolled themselves in the Ukrainian International Legion were Americans. The retired American officials believed that they would bring military experience, money or supplies to the battleground of a righteous war.
Western newspapers celebrated the commitment of these volunteer groups to the war effort when they first emerged and generously donated millions of dollars in support. Unfortunately, after a year of combat, many of these homespun organizations have become detrimentally embroiled in internal rifts. Reports have surfaced that many recruits have squandered funds or have impersonated military personnel, whilst others have masked their intentions to make a profit under the veil of charity. The U.S. federal government is even conducting an investigation into a retired Marine lieutenant colonel from Virginia, who is suspected of illegally exporting military technology.
In addition, a former Army soldier defected to Russia after arriving in Ukraine, and a Connecticut man lied about his military service and posted live updates from the battlefield, including his exact location, as well as bragging about his easy access to brand new American weapons. The most renowned case to explain the intensity of corruption is the case of Emese Fajk, a renowned Australian TV star. Emese Fajk, aged 30, fled Australia after allegedly using fake ANZ Bank slips to win the $4.2 million reality TV show auction in December 2020.
After allegedly ripping off her landlord and boyfriend on a Portuguese island in 2021, she popped up in July as communications director for the Ukrainian Foreign Legion with the callsign 'Mockingjay'. And guess what, she conned the grandmaster conman Volodymyr Zelensky himself! That's right! The Security Service of Ukraine (SBU) accused Fajk of stealing money from the Legion as well as medical supplies valued at millions of dollars that were meant for Ukrainian soldiers.
She was reportedly involved in laundering of a "massive" $2.5 million US shipment of medical supplies, and siphoning off international donations intended for Kiev's war effort. The medical supplies, which arrived in late October and included painkillers like the lethal opioid fentanyl, never made it to the front lines. Considerable efforts to locate the supplies were made. But, all in vain.
She has also been caught on a secret recording admitting she "routinely utilized the funds in this account for personal profit."
Read More: Zelensky bars angry Ukrainians from entering Ukraine to avoid a civil uprising
Who's to blame?
It is actually quite surprising to see that almost every third man is able to ridicule the Ukrainian machinery so easily. No doubt all those mocking the war for their personal profits are wrong. But, they can't be more wrong than Ukrainian authorities who have literally kept no check on the Legion. The International Legion, hastily formed by the Ukrainian government, spent just 10 minutes or less checking each volunteer's background early in the war. Which meant that even a Polish fugitive who had been jailed in Ukraine for weapon violations could easily get a position for leading troops.
This indeed is a large-scale corruption that is unmonitored and unprecedented. Many selfless and heroic volunteers have rushed to Ukraine, some of whom have made the ultimate sacrifice. Foreigners have risked their lives to save civilians, treat the injured, and fight alongside Ukrainians. Furthermore, some have raised funds for essential supplies. However, Europe's biggest war since 1945 does not pick and choose between trained volunteers and those without the necessary skills or discipline to help effectively. Corruption is gulping them all down.
 Read More: The most corrupt nation in Europe is earning millions every day due to the Ukraine war
The unprecedented corruption
Back in May 2022, we at TFI had already predicted that in the midst of war, Ukraine's corruption problem would escalate into an all-out disaster. We foresaw that any progress made against corruption would be reversed, leaving the country in an even more deplorable quagmire of malfeasance. As it turns out, our predictions were accurate. The Ukrainian situation has become the most disheartening example of corruption and inhuman war profiteering.
We had only assumed that corruption was limited to the officials in Kyiv, but it has become evident that much of the money provided by foreign countries to sustain the war effort is being misused and laundered by corrupt politicians, associates and now, even by the third foreign parties. It is a sad mockery of the entire system and that needs to be punished.