Maada Bio Biden meeting: General Elections are scheduled to be held in Sierra Leone in June 2023. Julius Maada Bio, from the Sierra Leone People's Party, is the current President of Sierra Leone. The country's President will be seeking re-election for a second and final five-year term as per the country's constitution. He will be challenged by Dr. Samura Kamara from the opposition All People's Congress (APC) party.
As the West African country prepares for the election, as usual, the involvement of Western powers, especially the US, has once again become visible. If the US gets involved, it is unclear who they are likely to back for President in the country.
Maada Bio meeting with US President Biden
Sierra Leone's President, Julius Maada Bio, met with US President Joe Biden at the White House, which he described as a productive reset of relations between Washington and Africa. In an interview with VOA, the West African leader also emphasized how the US-Sierra Leone relations would benefit his country. A few days later, President Maada Bio also met with Josep Borrell, EU High Representative for Foreign Affairs and Security Policy, on February 13, 2023, in Brussels.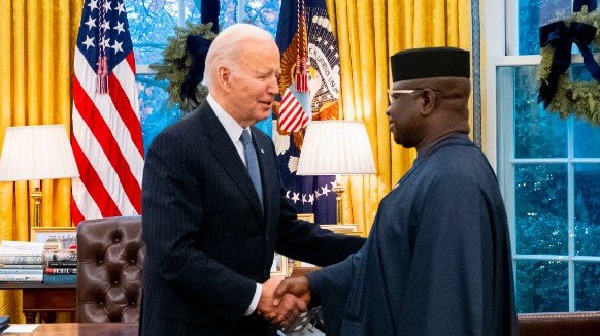 The question arises whether these meetings are regular diplomatic engagements or whether the current President of Sierra Leone is attempting to mobilize support for his government as elections near. It has been observed that the US gets involved in various ways in African countries to secure its interests.
Read More: Weah and the US: A Love Story in Liberian Elections
It is clear that as Maada Bio advocates for better relations with the US, following his meeting with President Joe Biden, the US may back his re-election as having a favorable leader in an African country aligns with its interests at this time.
Will Maada Bio emerge victorious?
According to a report, Dr. Samura Kamara is the presidential candidate of Sierra Leone's main opposition APC party. In 2018, Kamara lost to Maada Bio by a narrow margin of three percentage points. Regardless of who the US backs, Kamara is widely expected to win the presidential election on June 24, as Sierra Leoneans across the country call for a change in government that can improve the economy and curb inflation.
Sierra Leone's president has faced deadly protests against his government due to rising inflation and prices of food, gas, and electricity. Hundreds of people have taken to the streets in frustration at the economic hardships, and protests have turned violent, resulting in deaths.
Read More: Western powers hold Africa's elections hostage
With all these challenges, the re-election of Maada Bio appears to be tough, if not impossible. However, in a strange turn of events, political parades have been banned by the government in Sierra Leone recently, possibly due to fears of further protests erupting.
Sierra Leone bans Political parades
Less than three months before the presidential elections, Sierra Leone has banned political street rallies, a tradition that has characterized electoral campaigns for decades. The Political Parties Regulation Commission (PPRC) issued a statement saying that election periods were "no time for dancing and merriment," but rather "times for deep reflection."
This decision came as a surprise in a country where the two main political parties, the Sierra Leone People's Party (SLPP) currently in power and the All People's Congress (APC), hold parade-like rallies that move through town. However, according to the new rules, the parties must now identify a single venue such as a stadium or community center to hold their campaign events.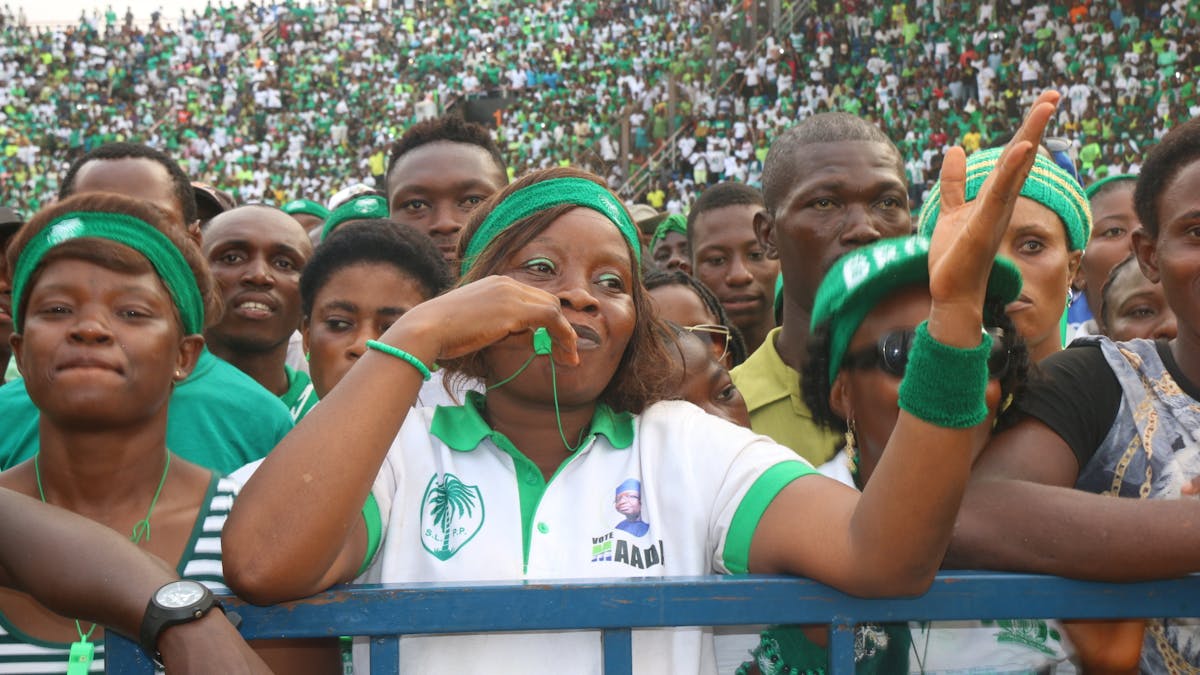 The commission stated that these rallies have been marred by violence, the use of abusive language, and threats to political opponents. As a result, the ban aims to "minimize violence," according to the spokesman for the PPRC.
Read More: Nigeria Election: USA did it in 2015 it might do it again in 2023
Meanwhile, like in many other African countries, President Maada Bio's opponent, APC leader Samura Kamara, is currently standing trial on corruption charges. If he is convicted, he will be barred from running for or holding public office.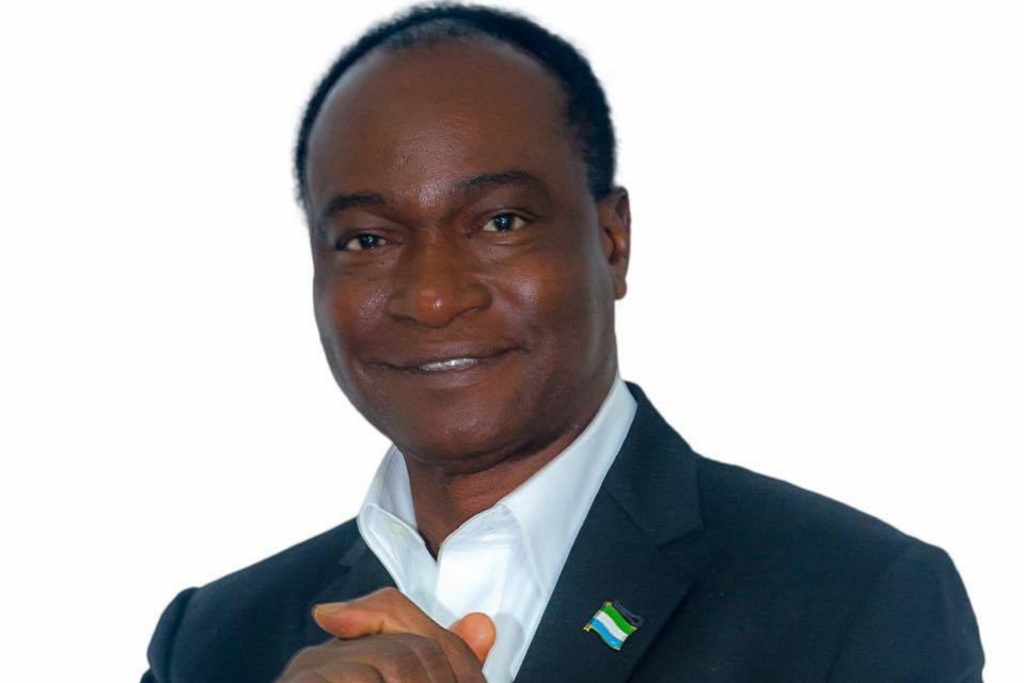 This raises questions about whether the ban is an attempt to threaten or suppress the opposition at a time when the government is facing protests. It is also unclear what the US's position is on this matter, given its history of taking note of democracy in African countries.
Why US needs Sierra Leone?
Sierra Leone is located in the Gulf of Guinea, which is a crucial hub of global trade. The area boasts of approximately 6,000 kilometers of coastline, making it an important shipping zone for the transportation of goods to and from Europe and Asia, international fishing, and most notably, oil and gas. Liberia is another country in the region that enjoys strong ties with the United States. As we have previously explained to our readers, the US has been trying to exert its influence in Liberia as the country heads for elections.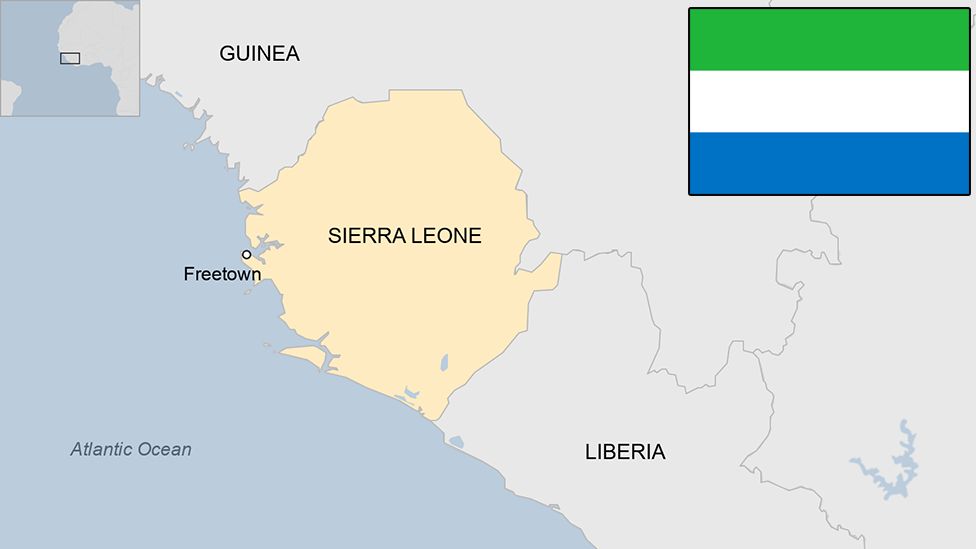 Likewise, the US is also making efforts to control the entire resource-rich West African region, including Sierra Leone. It is possible that the US is already making strategic moves in Sierra Leone to achieve this goal.
Read More: The African Democracy Dilemma: Uncovering the Challenges
Looks like Maada Bio's re-election hopes are under protest, but he's not one to give up without a fight – after all, he's already labeled them as an attempt to overthrow the government. But with his outreach to the US, he might just have the ace up his sleeve that secures his throne. Let's see which party the country chooses, and if Bio's charm offensive pays off!