The anti-Trump crowd has made a grave miscalculation by reviving a long-dead phoenix from the ashes. In doing so, they may have unleashed a force they won't be able to control: the triumphant return of Donald Trump.
April 4th marked a new low in American politics as a former President was arrested for the first time ever. Donald Trump surrendered himself amidst a frenzy of legal accusations at a courthouse in Lower Manhattan on that fateful day. He had been indicted by a grand jury for allegedly falsifying business records and was arraigned in front of Judge Juan Merchan, flanked by his lawyers. Despite the gravity of the situation, Donald Trump maintained his composure and pleaded "not guilty".
After the arraignment, Trump was released and escorted out of the courthouse through a discreet exit to avoid the protestors who were confined to a nearby park. The media swarmed around the courthouse, hoping for a soundbite or a quote, but Trump left in silence, refusing to engage with the press. Later that night, he reportedly returned to his home at Mar-a-Lago in Palm Beach, Florida, where he addressed his supporters.
As the former President stood resolutely in the courthouse, answering the grueling barrage of questions, the pillars of the American establishment huddled together in intense discussion. Media giants CNN, Bloomberg, and ABC presented a united front in support of the unfolding legal proceedings against Donald Trump, declaring his actions wrong and justice being served. Their voices rang out across the nation, stirring emotions and igniting a sense of unease in the air. It felt as if a great battle was being waged in the hearts and minds of the American people.
The fate of Donald Trump hangs in the balance, and undoubtedly, the outcome of his trial will have far-reaching implications for the future of the nation. However, little do the establishment know that they may have unintentionally revived Trumpism before the 2024 elections. 
The Return of Donald Trump!
While the words above may appear sensationalized, they are actually true. The hidden powers that govern the United States have just ensured that Donald Trump is once again a viable candidate for the presidency. Just a few weeks ago, Republicans were fiercely debating whether to throw their support behind McCarthy or DeSantis, but now they are all clamoring for a Trump re-run.
After the arrest saga, Donald Trump's prospects as the next US president have solidified. A recent Reuters/Ipsos poll shows a staggering 48% of self-described Republicans want Trump to be their party's presidential nominee, a significant increase from the 44% reported in a March 14-20 poll. In contrast, only 19% back his closest rival, Florida Governor Ron DeSantis, a sharp decline from the 30% he received just last month. The other likely rivals polled in the single digits.
It seems that Trump's recent arrest has had an unexpected and perhaps even beneficial effect on his campaign, as his supporters rally around him in even greater numbers. But, only time will tell if this surge in popularity will be enough to propel him back into the White House. By all accounts, Donald Trump is undoubtedly revived in the presidential elections."
After the 2020 elections, the future of former US President Donald Trump's political career was in question. Despite his bid for re-election, he failed to generate the same level of enthusiasm among voters as he did in 2016. Trump's divisive rhetoric and controversial policies during his term as President had already cost him dearly.
Read More: US liberal media is engineering a fake DeSantis-Trump feud, but it's only going to backfire
During his time in office, Donald Trump stood up against established media houses such as CNN and was a vocal critic of the Obama and Clinton administrations. However, his unwavering stance on certain issues led to him being despised by the Democratic party. The Capitol Hill riot dealt a severe blow to Trump's reputation, causing a significant decline in his political influence. Despite his best efforts, the establishment's continued efforts to discredit and hound him will have consequences that they cannot ignore." 
Negative Publicity works out!
The pages of history have long chronicled the power of negative publicity, particularly within the realm of politics. We have two great examples that demonstrate how targeted hounding has helped politicians.
First, Italian Prime Minister Giorgia Meloni has often been referred to as Mussolini's granddaughter, racist, anti-European, and anti-migrant. However, despite facing negative publicity from mainstream media, these slurs turned into a surge in popularity in recent years.
Meloni turned this negative publicity into a powerful tool to rally her base and gain more support by positioning herself as an outsider willing to challenge the status quo and speak up for her beliefs. As a result, Giorgia Meloni became the first strong conservative PM of Italy after 2008, while the established liberal Italian order is currently at its weakest.
Similarly, Indian Prime Minister Narendra Modi is well known for converting unfavorable press into pure populism. His position has only grown stronger as a result of negative media coverage and criticism from the opposition. Due to his ability to handle crises like the Gujarat riots in 2002, Modi has developed a solid reputation as a decisive and unyielding leader.
Negative media coverage has often aided the ascent and consolidation of power, as Donald Trump knew. In 2016, he simply allowed the establishment to tarnish him as much as possible, eventually making him the 45th President.
Read More: Trump's apparent aid to Zelensky would be "surrender"
Well, it seems like the establishment is trying to resurrect Trump's political career in time for the 2024 election. Donald Trump is no slouch when it comes to political maneuvering – he's got the cunning of a honey badger, which incidentally should not be underestimated. And let's face it, the Democrats are in a pickle here, whereas the Republicans are now in a catch-22 situation.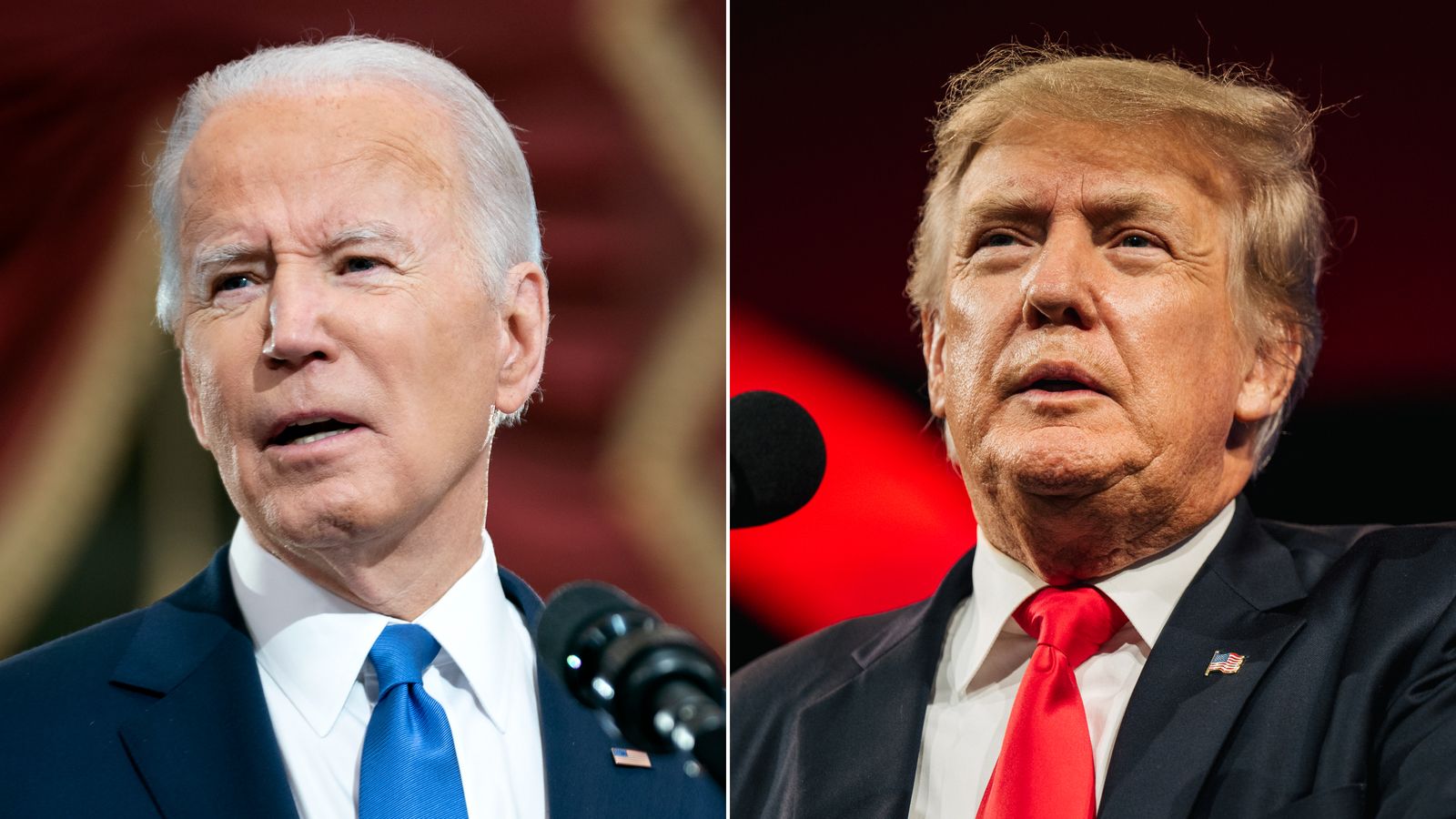 They've gone and riled up a caged animal, and he's chomping at the bit to get back in the game. He's like a coiled-up snake, just waiting for the perfect moment to strike.
Seems like Trump is ready to make a comeback, legal issues be damned! I mean, who needs boring old laws when you've got the power of conviction on your side, right? So, buckle up and get ready for the ride, because this honey badger is on a roll and nothing's gonna stop him from clawing his way back into the White House!