France EU tensions: Alright! Let's talk about Macron and his imperial dreams! The French President will stop at nothing to gather his like-minded allies, and he's already begun to do so on a nuclear level Yes, you heard that right.
France has long been a global leader in nuclear energy, with a staggering 70% of its electricity coming from nuclear power plants. But now, the country is setting its sights even higher, pushing to make nuclear energy a key component of its renewable energy mix.
The French government is not content with simply resting on its laurels, however, and has committed to developing new, safer nuclear reactors and investing in research to make nuclear energy even more sustainable.
France's unwavering commitment to this controversial energy source highlights its potential to play a vital role in the transition to a low-carbon future. But, even France has some challenges in expanding its nuclear potential, the biggest one being the European Union.
The European Union (EU) has often raised concerns about the safety and environmental impact of nuclear power. The EU has urged France to consider other renewable energy sources and to prioritize safety measures at its existing nuclear power plants.
The French government's plans to develop new, safer nuclear reactors and invest in nuclear energy research continue to face resistance from other EU member states who favor alternative energy sources like solar and wind.
France and the EU have recently found themselves locked in a ferocious battle of words over the classification of nuclear energy as a renewable source. Despite the heated debate, France ultimately prevailed and secured the coveted renewable energy tag for nuclear power.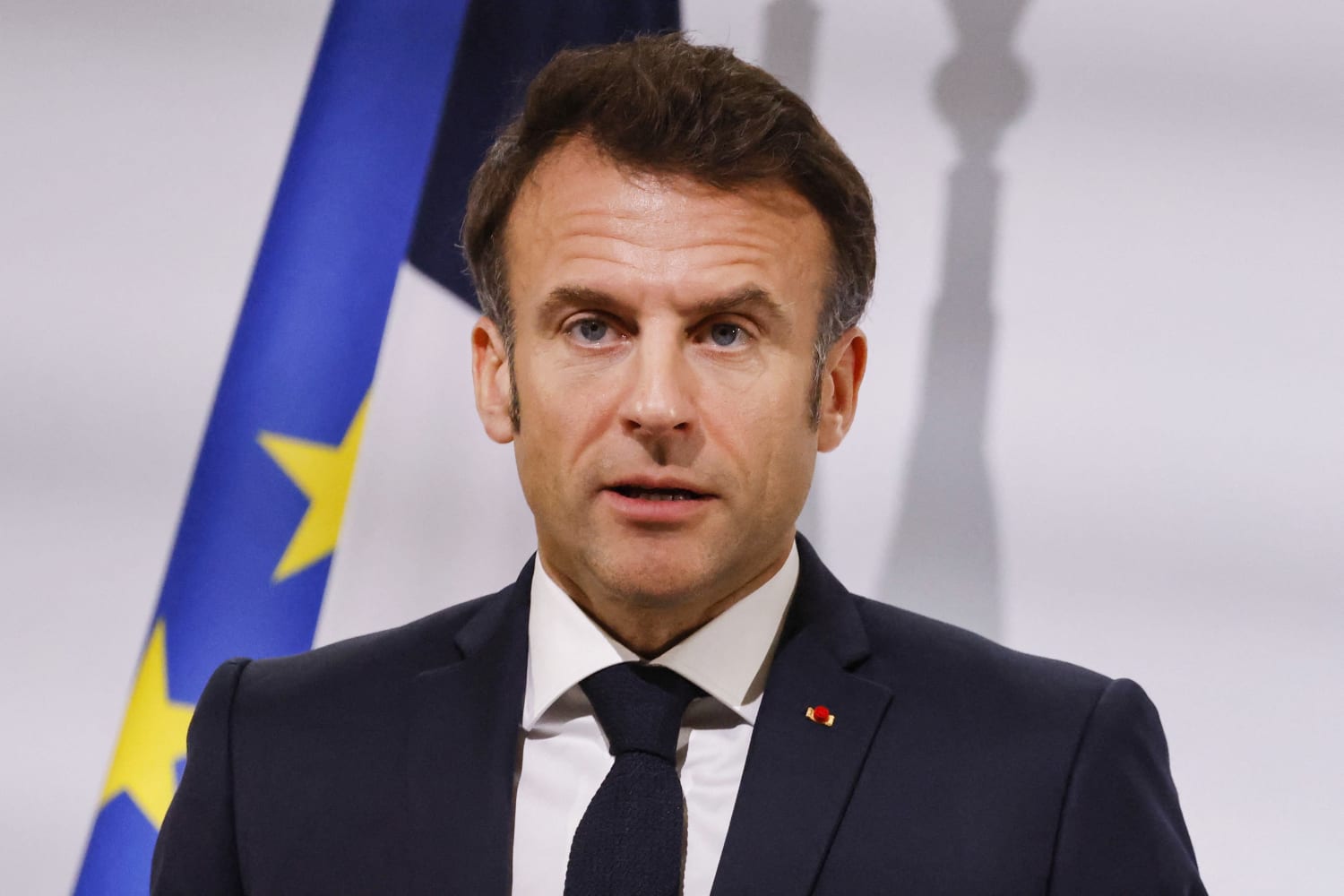 But alas, the EU could not let France bask in its victory for long. The bureaucratic behemoth began to throw hurdles in the path of France's nuclear push, much to the chagrin of French President Emmanuel Macron. With dreams of establishing himself as a strongman of Europe, Macron has taken a bold step: he is showing the colours of Fraxit. In an effort to assert his independence from the EU, Macron is establishing an alliance that stands apart from the union.
The Nuclear Alliance!
According to a media report by Euractiv, French President Emmanuel Macron is all set to visit The Netherlands with his wholly new agenda of nuclear alliance. After his China visit, Macron is once again on the move, this time to the Netherlands, where he will rally political and economic stakeholders around a massive investment plan.
Reportedly, Macron will also meet with the royal couple, Prime Minister Mark Rutte, Dutch researchers, and entrepreneurs in what is the first state visit of a French president since President Jacques Chirac's visit in 2000.
Accompanying Macron on this important journey are eight ministers and business representatives, including the CEOs of Engie and Air France/KLM.
The Élysée has dubbed this state visit to Amsterdam and The Hague as "European sovereignty in its economic and industrial dimension." With Macron at the helm, it promises to be a tour de force.
Dutch Prime Minister Mark Rutte and French President Emmanuel Macron are set to sign a "joint declaration" that includes a specific section on nuclear energy, an issue on which the two countries are in complete alignment, according to Élysée.
Macron for a long haul is looking for allies who share his views in order to advance his nuclear energy agenda, and one such country is the Netherlands. The Kingdom already participates as an "observer" in the French-led "nuclear alliance," which aims to advance nuclear power in Europe and plans to construct two nuclear reactors.
The reform of the European electricity market is another topic that the two leaders are expected to discuss. The Élysée notes that positions are convergent, particularly with Berlin. All in all, Macron will undoubtedly cause a stir in the Netherlands with Rutte by his side.
Read More: Macron's Pension Predicament: Protests, Police, and Political Peril in France
The Russian stint!
But more than the Netherlands, there could be one more additional ally that may join the bandwagon sooner or later. Russia!
In a startling revelation, it has been revealed that France still depends largely on Russia's nuclear fuel for running its nuclear reactors.
A few weeks ago, a cargo ship arrived at the port of Dunkirk in France, carrying cylinders of enriched uranium from Russia. Despite Moscow's recent invasion of Ukraine, the French nuclear industry continues to rely on Russian nuclear supplies, which have not been subject to sanctions.
This delivery has been deemed "scandalous" by environmental NGO Greenpeace, as it highlights France's ongoing trade with Rosatom, the Russian state nuclear corporation.
"The fact that France continues to depend on the Russian nuclear industry for uranium is a cause for concern," commented Greenpeace campaigner Pauline Boyer. "At a time of war, it is unacceptable to continue such a trade with a country that is engaged in military aggression."
Despite these objections, the shipment of enriched uranium has been completed, emphasizing the complexities of international trade and the challenges of balancing political tensions with economic needs. French President Emmanuel Macron has often been seen siding with Russia on crucial affairs.
Undoubtedly, he is also the only European leader who has chided both the EU and the US for extending the Ukraine war.
Recently, the Netherlands has made a move that mirrors that of France, by lifting sanctions against Russia. In fact, according to reports from RTL Nieuws, the Dutch government has granted a staggering 91 waivers from sanctions against Russia, demonstrating their willingness to engage in commerce with Moscow.
In a more strikingly similar move to France, the Netherlands also imported Russian uranium in September of last year. This suggests that the two nations share a consensus on the value of Russian nuclear fuel and have established a mutual recognition of its benefits.
Read More: A nuclear showdown is about to start between the EU and France
This comes after a significant shift in the geopolitical landscape, as the Netherlands was also among the first nations that imposed sanctions on Russia following its invasion of Ukraine in February 2022. However, it seems that the winds of change are blowing across Europe.
President Emmanuel Macron appears to be making bold moves in the pursuit of nuclear dominance, even at the expense of separating his country from the European Union. As France moves further away from the EU's influence, some speculate that a "soft" "FRAXIT" may be in the works.
The question of whether Russia will be a willing partner in this venture arises as Macron continues to pursue his nuclear ambitions. One thing is certain, however: Macron is not joking around, and Brussels should take note. Time will tell.
Macron is willing to go beyond the pale to advance his objectives, tipping the precarious balance between national interests and international obligations.