$400m scandal of Zelensky: Behold, the tale of the notorious Scamster Volodymyr Zelensky and his endless exploits in the art of money siphoning. Unfortunately, the public has been completely taken aback by his most recent ruse in which even Biden was duped. That's a different story; he has been fooled for one year.
As the world watches the ongoing Ukraine war with bated breath, a new friendship, or more like a new father and son relationship has emerged between two leaders: Joe Biden and Volodymyr Zelensky. Despite the weight of the crisis, the two men shared a bond that seemed to transcend the politics of war.
Their bonhomie is evident in their interactions, with Biden praising Zelensky's "courage and leadership" while Zelensky reciprocated with expressions of gratitude for Biden's unwavering support. Their commitment to each other is solidified by their shared commitment to defeat Russia.
Billion dollars worth of aid has been directed to Ukraine under the Biden administration by the U.S. This incredible amount, which includes humanitarian, financial, and military aid, has been a lifeline for a significant portion of the Ukrainian counteroffensive.
The assistance has been crucial in assisting a variety of institutions and people in need, from refugees to law enforcement and independent radio broadcasters. However, the majority of the assistance has been of a military nature, emphasising how serious the situation is.
Similarly, the global community has also rallied behind Ukraine, with dozens of countries, including NATO members and the European Union, offering substantial aid packages. Through this collective effort, a beacon of hope shines amidst the darkness of war, a testament to the power of international solidarity in the face of adversity.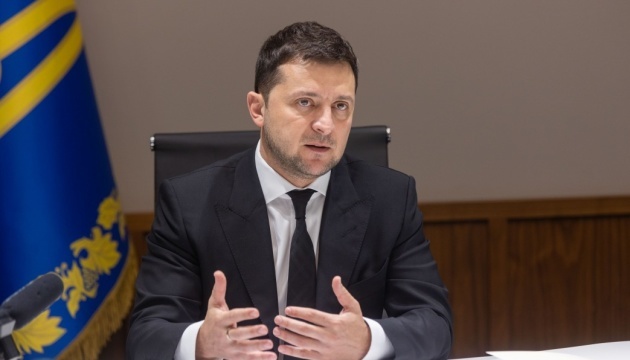 Yet, amidst the backdrop of war, their relationship is not without its challenges. On Zelensky's request, the US has occasionally been observed scrubbing Ukraine's dirty slate with its own hands. Whether it's protecting UN human rights or purposefully targeting Russia, the US continues to support Zelensky.
But, what will Biden do now when he realizes that Zelensky has reportedly even pickpocketed him?
$400m scandal of Zelensky
Seymour Hersh, another Pulitzer Prize-winning journalist, has made the shocking accusation of $400m scandal that Ukrainian President Volodymyr Zelensky personally stole millions of dollars intended for fuel purchases. This accusation has grave consequences for the country's ongoing conflict with Russia.
Hersh's blog reveals the unsettling fact that the Ukrainian government has been using money stolen from American taxpayers to buy diesel fuel, an essential supply for the nation's military. Although the exorbitant price of this fuel is unknown, it is important to remember that the Pentagon paid as much as $400 per gallon to import petrol from Pakistan during the protracted American war in Afghanistan.
Reportedly, the corruption has not gone unnoticed, and the issue was raised directly with Zelensky during a January meeting in Kyiv with CIA Director William Burns. According to an intelligence official privy to the conversation, Burns' message was reminiscent of a scene from a 1950s gangster movie, underscoring the severity of the situation.
Burns presented Zelensky with a list of thirty-five corrupt generals and officials known to the CIA and the American government. Though met with some resistance, Zelensky ultimately agreed to the American pressure, publicly dismissing ten of the most brazen officials on the list.
According to an intelligence official with knowledge of the situation, these ousted officials flaunted their illegally acquired wealth by driving around Kyiv in their ostentatious new Mercedes. But tensions were building in the background.
According to reports, a number of the men that Zelensky fired on the same spot are now alleging that Zelensky stole money worth an estimated $400 million or more.
Read More: Zelensky's wrath strikes on Europe's crucial bank
The shady life of Volodymyr Zelensky!
If he did, it is ironic that he would do that. Even Biden has been made fun of by Zelensky and his shoddy, corrupt methods.
It is no secret that Zelensky's government has been mired in a long list of scandals, ranging from power abuse and bribery to embezzlement and corruption. The once-optimistic country was engulfed in a web of corruption, with Zelensky in charge.
It was alleged that Zelensky's administration accepted bribes in exchange for political favours, such as the appointment of specific officials to important positions. Under Zelensky's rule, there have also been numerous human rights violations with journalists and activists being persecuted for their opinions.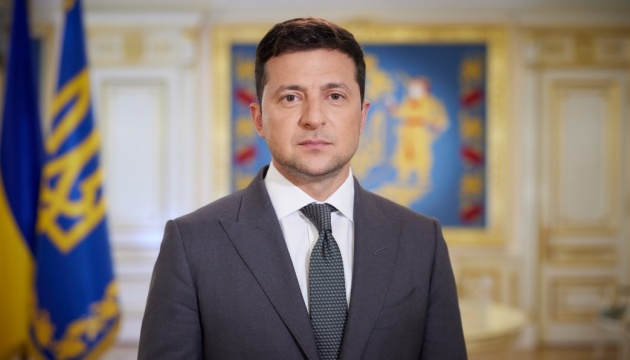 One example is Serhiy Sternenko, a political activist who was jailed for his outspoken criticism of the administration.
Also, Volodymyr Zelensky allegedly owns a lavish mansion that was acquired through deceit, according to allegations and reports. These allegations, though, have not been supported, and Zelensky has refuted ownership of any such assets.
In a video that was made public in September 2021, Ukrainian anti-corruption activists claimed that Zelensky and his group had obtained the mansion through dishonest means. The video included footage that was allegedly shot inside the mansion and displayed lavish furnishings and decorations.
In response to the accusations, Zelensky claimed that he was not the owner of the mansion and that it actually belonged to a private person. Additionally, he claimed to have disclosed all of his assets and sources of income and invited investigators to look into the situation.
The allegations of Zelensky's ownership of a corruptly acquired mansion are still under investigation, and it remains to be seen what the outcome will be.
Read More: A strategic Pentagon leak seals the fate of Volodymyr Zelensky
The relationship between Volodymyr Zelensky and the Biden administration was once one of mutual respect and shared goals. The hope was that Zelensky could lead Ukraine to a brighter future, free from the shackles of Russian aggression.
But now, with Zelensky's betrayal, that hope has turned to despair. The trust that was once so strong has been shattered, and the future of Ukraine looks uncertain.
The world watches and wonders what will happen next, as the forces of corruption and power continue to clash with those fighting for a better tomorrow. In these uncertain times, one thing is clear: the fate of Ukraine hangs in the balance, and the outcome will have far-reaching consequences for us all.