China has been on a meteoric rise in recent years, both economically and geopolitically. Its global ambitions, coupled with its aggressive foreign policies, have caused alarm among many nations, including France, Germany, and Italy.
China's economic rise has had a profound impact on the global economy, with its rapid growth and development in recent years. However, this growth has come at a cost, with many countries becoming increasingly dependent on China for trade and investment. This dependence has created a vulnerability for Europe, particularly in light of China's growing assertiveness in the global economy.
Europe has become increasingly concerned about China's economic influence, particularly in the areas of infrastructure and technology. China's Belt and Road initiative, which seeks to create a network of infrastructure projects across the globe, has raised concerns about debt traps and political influence. In addition, China's dominance in the technology sector has raised concerns about cybersecurity and intellectual property theft.
These vulnerabilities have been highlighted by the COVID-19 pandemic, which has disrupted global supply chains and caused economic uncertainty. Many European countries have become increasingly reliant on China for essential goods such as medical supplies, creating vulnerabilities in the event of future crises.
China's rise also presents a political vulnerability for Europe, particularly in the areas of human rights and democracy. China's authoritarian regime and its suppression of political dissent have raised concerns among European countries, particularly as China seeks to export its political model to other countries.
China's growing influence in international organizations such as the United Nations and the World Health Organization has also raised concerns about its ability to shape global governance. This has created tensions between China and Europe, particularly as China seeks to use its economic leverage to gain political influence.
Influence of China has also been felt in Europe's own backyard, with China seeking to expand its influence through investments and partnerships with European countries. This has raised concerns about China's ability to shape European politics and undermine European unity.
To address the vulnerabilities presented by China's rise, Europe needs to take a multi-faceted approach. This approach should include measures to reduce economic dependence on China, strengthen cybersecurity and intellectual property protections, and push back against China's political influence.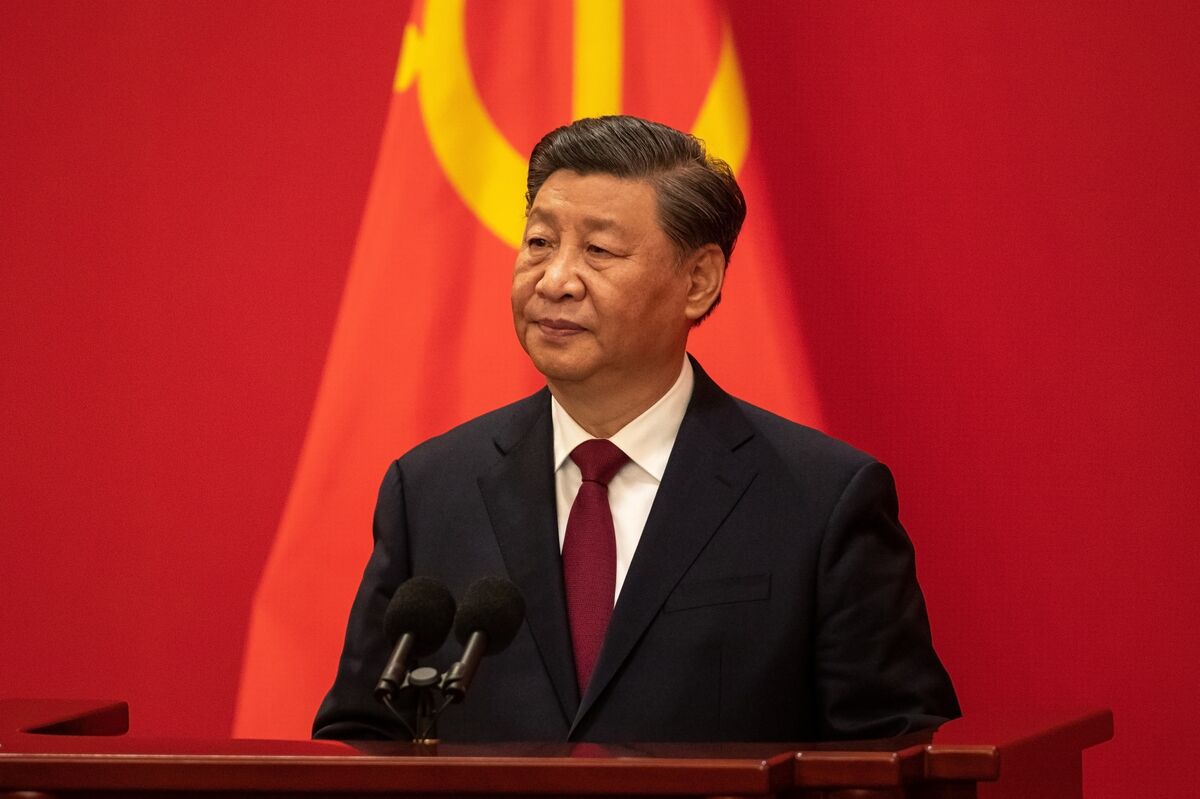 Fortunately, European nations understand the threat that China poses. There is emerging a three-head hydra in the form of Berlin, Paris and Rome to contain the Chinese Dragon.
Germany's approach
Germany has traditionally had a strong economic relationship with China, with many German companies investing heavily in the country. However, in recent years, German policymakers have grown increasingly concerned about China's growing influence and have taken steps to counter it.
Germany is considering banning certain components from Chinese companies Huawei and ZTE in its telecom networks in a potentially significant move to address security concerns.
Recently, Germany's Interior Minister, Nancy Faeser, was quoted as saying that her ministry is examining all Chinese components that are already installed in the country's 5G network.
"We have to protect our communication networks," Faeser told Bild am Sonntag newspaper, adding that the examination's three priorities were identifying risks, averting dangers and avoiding dependencies.
The German government, which is in the midst of a broader re-evaluation of its relationship with top trade partner China, has been wary of expressly singling out Huawei, even while pursuing legislation enabling it to crack down on the firm.
More recently, Germany's foreign minister has warned China not to use military force against Taiwan.
Annalena Baerbock said after a meeting in Beijing with China's foreign minister Qin Gang that conflicts must be solved peacefully and that Berlin was monitoring the situation in Taiwan with concern.
"A unilateral, violent change of the status quo would be unacceptable for us Europeans," she said, according to Reuters.
Besides, Germany has also been working to strengthen its alliances with other countries in the region, including Japan and South Korea, to counter China's influence.
German Chancellor Olaf Scholz recently said that he will press for a trade agreement between the European Union and Indonesia as part of his country's efforts to reduce its reliance on China for crucial raw materials.
Speaking at the opening of the annual Hannover Messe trade fair, Scholz told Indonesian President Joko Widodo that a trade deal between Southeast Asia's most populous nation and the 27-nation bloc would create an economic area with 700 million people.
"I am working to finally get this agreement across the finish line," Scholz said of the negotiations between Jakarta and Brussels, which have been ongoing since 2016.
The German leader said he was similarly hopeful about talks between the EU and the Mercosur bloc in South America, Mexico, Australia, Kenya and India.
French strategy
While his recent statements have ruffled many feathers, France, under President Emmanuel Macron, has taken several steps to contain China's influence in various areas, including trade, technology, and human rights.
France has raised concerns about China's unfair trade practices, such as dumping and intellectual property theft.
Moreover, Paris, along with other Western countries, has been increasingly wary of China's growing dominance in emerging technologies such as 5G, artificial intelligence, and quantum computing. France has implemented stricter controls on foreign investments in critical sectors, including technology, to prevent Chinese companies from gaining access to sensitive technologies.
France has also been critical of China's human rights record, particularly in relation to its treatment of Uighur Muslims in Xinjiang province. Macron has called for greater transparency and accountability from China and has urged other European countries to take a stronger stance on human rights issues.
Meloni's game plan against the Chinese
The Italian government of Prime Minister Giorgia Meloni still has yet to decide whether to renew the memorandum of understanding (MoU) between Rome and Beijing that is set to expire next year.
In 2019, the former government of Giuseppe Conte signed the MOU with China. Italy has since joined China's group of partner countries in the Belt and Road Initiative (BRI) project – known as the 'new Silk Road' – making it one of the first, now numbering 18, EU member states to join.
The agreement, valid until March 2024, aims to strengthen political relations and trade between Rome and Beijing and includes dozens of deals between institutions and businesses. At least three months' written notice is required to withdraw, while renewal is automatic for another five years.
The Italian PM has never shown an ounce of hesitation in criticizing China. Before being elected, Meloni was known for being hostile towards China as she even called Conte's agreement with China a "big mistake".
"If I had to sign the renewal of that memorandum tomorrow morning, I would hardly see the political conditions", Meloni told the Taiwanese news agency Cna in September, referring to the planned renewal in 2024.
"I hope the time will serve Beijing to soften its tone and do something concrete toward respect for democracy, human rights and international legality", she stressed, sharply criticizing the tensions in Taiwan caused by China.
In November 2022, Defence Minister Guido Crosetto, Meloni's longtime right-hand man, said Fratelli d'Italia's position is firm on not renewing the agreement.
Also Read: The Gambia trusted China and China put a dagger in its back
"Our position will not change, so a possible renewal I see as unlikely", Crosetto told Il Foglio after Meloni met with Chinese President Xi Jinping on the sidelines of the G20 in Bali in November.
Therefore in all probability the Sino-Italian relationship would only deteriorate under the stewardship of Georgia Meloni.
Hence, China's rise presents a vulnerable future for Europe, both economically and politically. Europe needs to take a multi-faceted approach to address these vulnerabilities, including reducing economic dependence on China, strengthening cybersecurity and intellectual property protections, and pushing back against political influence of China. These measures will require significant investment and coordination among European countries, but they are necessary to ensure a more secure and prosperous future for Europe.