Canadian elections: The allegations of Chinese interference in Canada have been a major concern for the government and citizens alike. The interference has been suspected to be in various forms such as espionage, influence campaigns, and cyberattacks. The situation has caused significant domestic pushback for the Justin Trudeau-led Liberal Government.
Recently, leaked intelligence reports have sparked controversy in Canada by suggesting that the Chinese government and its diplomats attempted to manipulate the last two Canadian elections to ensure that the Liberal Party, led by Prime Minister Justin Trudeau, would remain in power. The reports, which allegedly came from the Canadian Security Intelligence Service (CSIS), describe the Chinese officials' intentions to prevent a win by the Conservative Party, which they viewed as being too tough on China.
According to The Globe and Mail, one Chinese consular official boasted to her superiors about engineering the defeat of two Conservative candidates in 2021, although the newspaper did not provide evidence to support this claim. The leaks also described orders given to Chinese diplomats based in Canada and focused on 11 of Canada's 338 electoral districts. The reports alleged that the Chinese officials made illegal cash payments to Liberals and illegally hired international students from China to present to Liberal campaigns as volunteers.
This is not the first time that there have been reports about Chinese interference in Canadian polity. In recent years, there has been controversy surrounding Liberal MP Han Dong and his ties to the Chinese government. Some have accused him of being a "Chinese stooge" due to his alleged pro-China stance and his past affiliations with Chinese organizations.
Throughout his political career, Han Dong has been vocal about his support for China-Canada relations and the Chinese community in Canada. He has also been accused of accepting donations from Chinese-Canadian organizations with links to the Chinese government.
In 2018, the Canadian Security Intelligence Service (CSIS) issued a warning that foreign interference in Canadian elections was a "real and active" threat, with China cited as one of the countries of concern. This warning came after a number of incidents, including cyberattacks on Canadian government networks and reports of Chinese attempts to influence Canadian media and public opinion.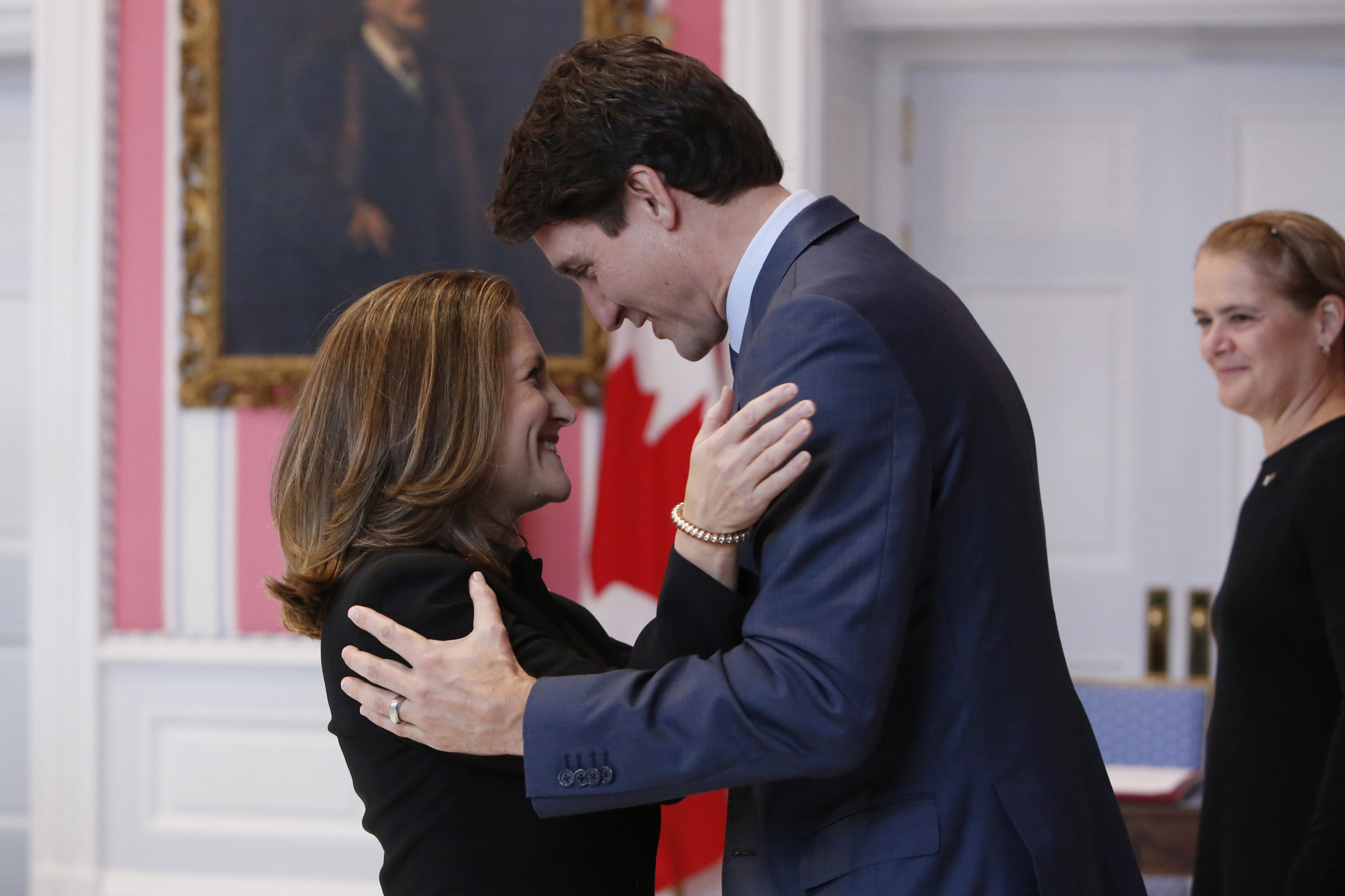 In 2019, there were also reports of Chinese interference in the Canadian federal elections, with allegations that some Chinese-Canadian groups were supporting certain political parties and candidates. In particular, there were concerns that the Chinese government may have been seeking to influence the election in favour of the Liberal Party of Canada, which has been seen as more open to engaging with China than some other parties.
The recent leaks have raised concerns about Mr. Trudeau's leadership and his ability to protect Canada's sovereignty. His political opponents have accused him of being disloyal to Canada by not taking stronger action to investigate the allegations.
Amidst this backdrop, there have also been reports of Trudeau and Chrystia's absence from the House of Commons in Canada for the last month. The PM was last seen in the house during the Federal Budget debates, which received scathing criticism from the Conservatives, including Conservative Leader Pierre Poilievre who called it a "full-frontal attack on the paychecks of hard-working Canadians". Ever since then, the liberal poster boy has not come out of his den. Rather than showing some chutzpah and facing the opposition over the budget, Trudeau chose the timid path of running away from debates.
With reports of Chinese interference resurfacing, it may quite be possible that his absence is due to the fear of a possible inquiry commission on the allegations of Chinese interference in Canada. Trudeau's absence from parliament can be seen as a possible attempt to avoid facing tough questions from the opposition on the allegations of Chinese interference.
Be that as it may, the allegations of Chinese interference in Canadian elections are a serious concern for the government and citizens and raise questions about Canada's democracy. Trudeau may escape investigation from the Parliament but the real adjudication takes place in the common people's court of law.