Political Crisis Sudan: How misguided your perceptions could be! While the recent clash in Sudan's military may appear to revolve around the figures of Burhan and Hemeti, this is merely a shallow interpretation. In reality, a much deeper and more intricate power play is unfolding in Khartoum.
Political Crisis in Sudan
Sudan, a nation once held captive by the iron grip of dictator Omar al-Bashir for nearly three decades, suffered greatly under his regime. The infamy of his reign was cemented by his orchestration of a violent campaign of rape, pillage, and mass killings in the western Darfur region. In 2009 2009, he became the first sitting head of state to face charges from the International Criminal Court in The Hague.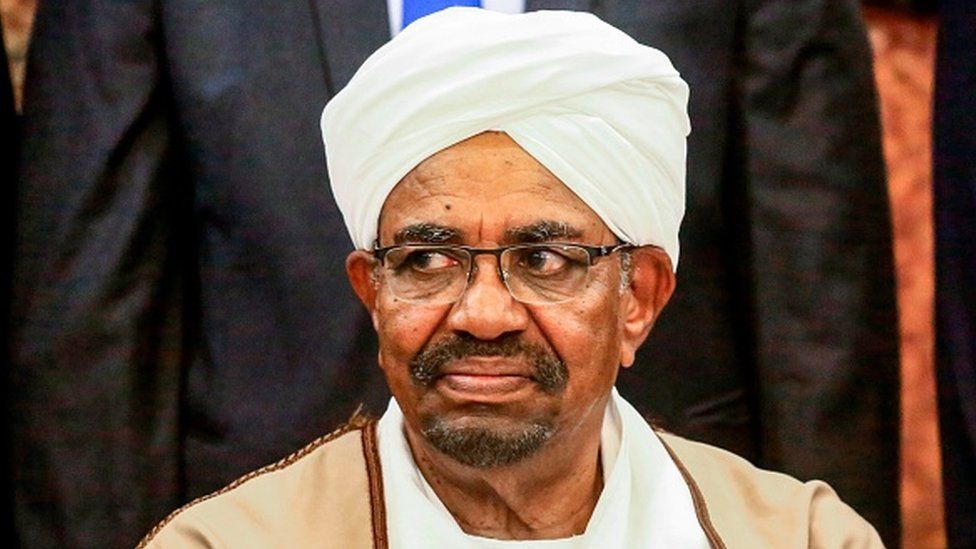 Amidst growing public outrage, massive protests erupted in 2019, demanding the end of Bashir's tyrannical rule. The military coup that followed saw Bashir ousted in April of that year, and a civilian-military transition council took control of the country. But hopes for lasting change were dashed when, in October 2021, the military once again seized power.
Sudan was poised to become a fully democratic society, but sadly, this dream appears to be fading. The once-bustling city of Khartoum now lies still, with citizens celebrating Eid in their homes while hiding behind interior walls, hoping to escape the danger of shattered glass and stray bullets. Widespread water and electricity outages have brought commerce to a grinding halt, and pitched battles rage on, with fighter jets roaring overhead.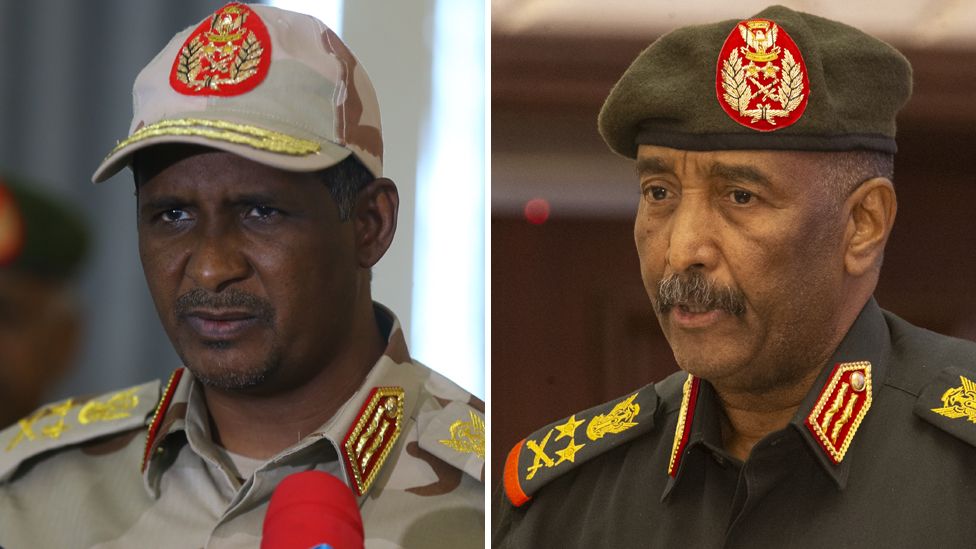 Al-Burhan's once trusted right-hand man, Hemeti, has turned against the Sudanese leader, causing widespread chaos and conflict that has spread throughout the country. While the rival factions are led by Sudanese generals, a foreign entity has emerged from the shadows of Sudanese politics and commerce. Russia, a country with long-standing ambitions to secure a port on Sudan's Red Sea coast, has been quietly maneuvering behind the scenes, waiting for its moment to strike.
Read More: We predicted long back that Hemedti will storm to power in Sudan and it's happening now
As the days pass, the situation in Khartoum grows ever more precarious, with the city teetering on the brink of an all-out civil war. The hopes of a democratic Sudan seem to have been dashed, and the people of this beautiful land are left to endure the ravages of violence and conflict. Renowned Sudanese scholar Alex de Waal has stated that Hemeti, also known as Dagalo, played a key role in Al-Burhan's rise to power. Now, these two leaders are suddenly locked in a struggle for supremacy in the region, with overlords in Moscow and Washington closely watching and possibly influencing the outcome.
Sudan Crisis: Pentagon and Wagner at the Job?
Yes! Quite a big statement to make but it's actually true. In a recent media revelation, Pentagon officials stated that the US military has dispatched extra troops and equipment to Africa to brace for the potential evacuation of American personnel in Sudan. The area has experienced intense fighting that has led to hundreds of deaths and injuries. The troops have allegedly been relocated to Camp Lemonnier, a US base in Djibouti, in anticipation of the evacuation of approximately 70 American staff members from the US Embassy in Khartoum.
Read More: Sudan's hopes of democracy dashed?
As per Pentagon, the security situation in Sudan has rapidly declined in recent days, with clashes erupting between the country's paramilitary Rapid Support Forces and the government due to a disagreement over the formal integration of the RSF into Sudan's military. This will be for the first time in decades that Pentagon is planning a military mission in Sudan. Though, it is saying that it's a minor evacuation exercise, but, we all know what US missions are usually for.
There is a strong possibility that the Pentagon is offering assistance to Al-Burhan due to reports that Hemeti is receiving support from Russia's Wagner group. A French intelligence report suggests that Wagner is backing Hemeti's faction, which is in conflict with Al-Burhan's group. Interestingly, Hemeti had visited Russia just a year ago, where he praised the country and assured Putin that Moscow's interests would be protected in Khartoum. Meanwhile, Al-Burhan is currently in discussions with the United States and Western allies to find ways to protect his position.
Read More: Sudan Ceasefire: Sudan's power play: A game of bullets, not words
Sudan holds strategic importance for both Western and Russian interests due to its geopolitical location near the Red Sea, abundant natural resources, and historical ties. Western nations, particularly the United States, consider Sudan a key player in regional stability and counterterrorism efforts. Sudan has also been an important source of oil, which is of interest to Western nations.
Meanwhile, Russia has been eager to expand its influence in Africa, and Sudan serves as a vital foothold for its geopolitical ambitions. Additionally, Sudan's natural resources, including gold and uranium, are of interest to both Western and Russian investors.
Read More: Sudan's democratic dream takes one step forward, but two steps back
The brutal conflict that has claimed the lives of over 400 people is not just about the top seat of Khartoum; it is more than that. The conflict, as of now, seems to be a difficult road. It will be interesting to see how it turns out.