Hungarian Prime Minister Viktor Orban responded with surprise to NATO's recent announcement that "all NATO allies have agreed that Ukraine will become a NATO member". While NATO Secretary-General Jens Stoltenberg has consistently stated that Ukraine will become a member of the alliance in the medium term, once the Russian invasion is over, Orban was quick to express his doubts. Hungary, like all NATO members, has the power to veto new members joining the alliance. In 2008, NATO members agreed that Ukraine would eventually join the alliance, but immediate membership was denied.
Read More: Biden cancels Ukraine's NATO bid
NATO membership of Ukraine
Joining NATO brings the protection of Article Five, which states that an attack on one member is an attack on all. In other words, if Ukraine were invaded or attacked, all NATO members, including the US, would come to its aid. However, Hungary has already shown a willingness to oppose the expansion of the alliance. It signed off on Finland's bid to join in March after months of delays, but it has joined with Turkey in holding up Sweden's bid.
Relations between Kiev and Budapest have long been tense. Orban is less critical of Russian President Vladimir Putin than other Western leaders, and while his government has condemned the illegal invasion of Ukraine, the Hungarian leader has not sent arms to Kiev. Hungary has also spent years blocking high-level summits between NATO officials and Ukrainian military leaders, claiming to have concerns over the rights of Hungarian speakers in western Ukraine.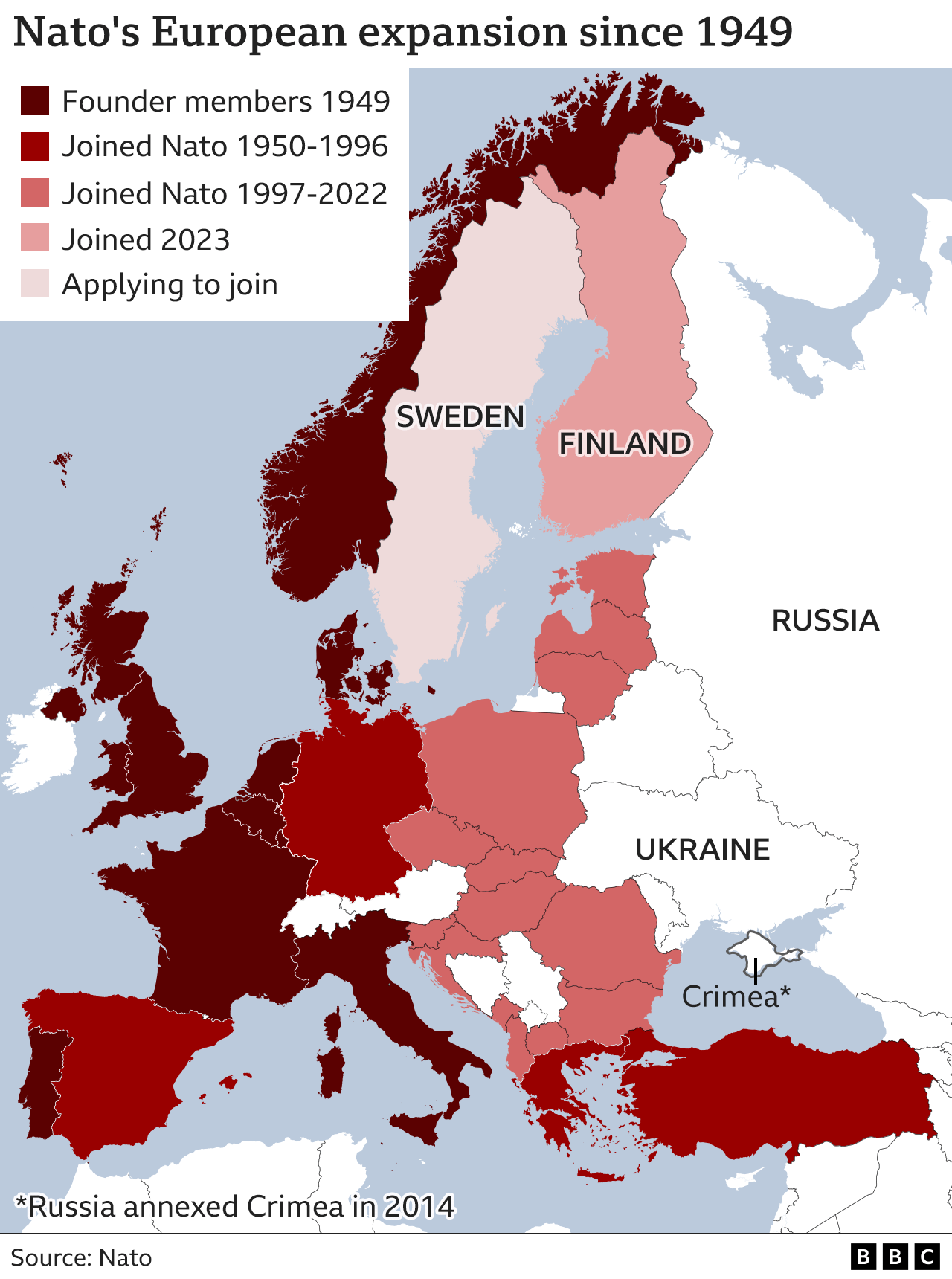 Despite Stoltenberg's assertion, at a meeting at the Ramstein US air base in Germany, that Kiev's bid to join the alliance was not an immediate priority, Budapest's stance promises to ignite a fresh dispute within NATO. The bloc's eastern members have spent months pushing officials to give Kiev an accession timeline and to provide signals that it is making progress to joining the alliance.
Stoltenberg also said he was confident Ukraine could regain ground in a much-anticipated counter-offensive. "I'm confident that they will now be in a position to be able to liberate even more land," he said. There has been talk for some weeks of Ukraine launching a spring offensive against Russian forces, whose own offensive in the eastern Donbas region has largely stalled. Ukraine's Deputy Defense Minister Hanna Maliar said on Wednesday that some aspects of the planned counteroffensive were already underway.