In recent years, France faced growing anti-French sentiments in the Sahel region, which finally led to the withdrawal of its troops from Mali and more recently from Burkina Faso.
However, it is not possible for the West to leave Africa alone. With France's exit, Germany is now trying to establish itself as a major force in the region and expand its influence.
However, given the high anti-western sentiments in the Sahel region which recently drove out France, Germany's plans too are likely to face many obstacles.
German chancellor launches charm offensive in Africa
German chancellor, Olaf Scholz, has recently said that he supports the inclusion of the African Union in the G20 group of nations. The German Chancellor is on his Africa trip, which is the second trip by Scholz to Africa since he took office in December 2021.
Arriving in Ethiopia, Scholz reaffirmed the central role played by the African Union in mediating the crisis in Sudan. He further said that Germany wants to make contributions to "advancing peace and security".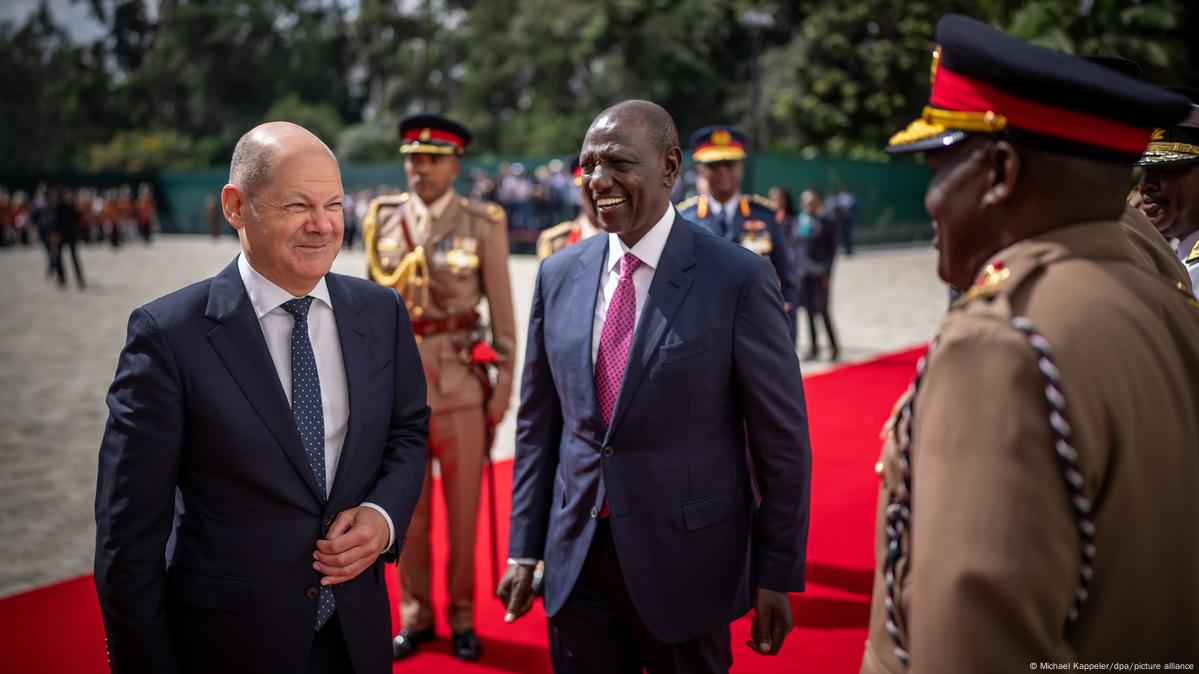 In the past, American president Joe Biden and French president Emmanuel Macron, among others, have also advocated for the AU to join the G20.
The German Chancellor Olaf Scholz's recent visit to Africa underscores Germany's attempt to deepen its engagement with the continent. The Chancellor has been visiting Ethiopia and Kenya, where he has been discussing issues related to development, peace, and security.
Scholz's visit follows in the footsteps of other world leaders, including American President Joe Biden and French President Emmanuel Macron, who have also advocated for greater engagement with Africa but has so far miserably failed to achieve any success of note.
Germany's approach to Africa is built on two key pillars: development assistance and security cooperation.
The German Chancellor's visit to Africa is a well-calculated move. This has come after German troops have started to withdraw from Mali as Berlin aims to wind up by May 2024 a mission that has been hampered by disputes with Bamako and the arrival of Russian forces.
Read More: Mali says "Au revoir" to French interference, asserts independence in UNSC dealings
Mali's proximity to Russia and Wagner has been the reason for France's withdrawal too. The MINUSMA, officially known as United Nations Multidimensional Integrated Stabilization Mission in Mali, was established in 2013 however in recent months, there have been repeated instances of friction between the Malian military government and the mission.
Europe's relations with Mali have significantly deteriorated since the African nation invited fighters from the Wagner Group, to support its fight against rebels. Now, after France it has resulted in Germany too withdrawing its troops from the country.
However, Germany is not ready to accept defeat yet. Now, it is deploying its troops in neighboring Niger.
Germany's deployment of troops to Niger is also likely to be a part of its strategy to counter Russia's Wagner and its influence.
Germany has committed to deploying 60 soldiers to the country as part of a small EU mission aimed at helping Niger improve its logistics and infrastructure.
However, Germany's plan to establish itself as a major force in the region is likely to face many obstacles.
One major challenge is the high level of anti-Western sentiment in the Sahel region. Many people in the region view Western countries, including France and Germany, as outsiders who are more interested in exploiting the continent's resources than in helping its people.
This sentiment has been fuelled by a history of colonization and exploitation, as well as more recent interventions by Western powers in conflicts across the continent.
Read More: Germany's African Gambit: A New Chapter in Global Power Play  
Another challenge is the complex security situation in the Sahel region. The region has been beset by violence and instability for years, with various armed groups vying for control of territory and resources.
While Germany has sought to increase its security cooperation with African countries in the region, it is unclear how effective this cooperation will be in addressing the root causes of the conflict.
Further, Russia's Wagner has been largely successful in gaining foothold in Africa and its rise in the continent has come at the cost of declining credibility of the West.
Further the West's failure to tackle the deteriorating security situation in many African countries has been one of the major reasons for strong anti-West sentiments in the region.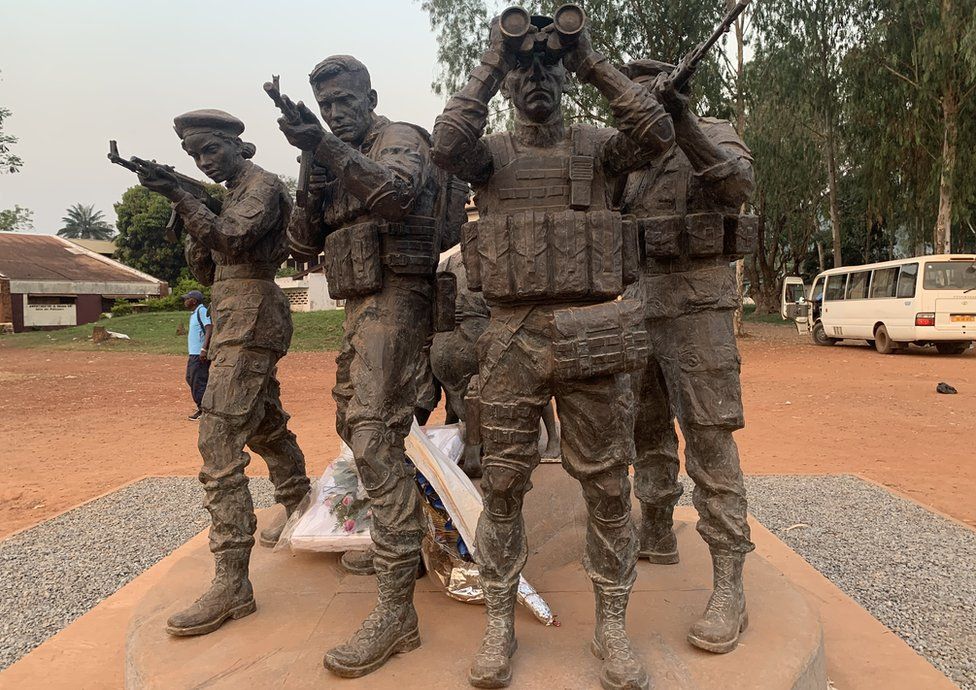 If we look at France's example, after its departure from Sahel, it launched a new "Africa strategy". However, Macron continued to face resentment from African countries. For example, in a bold move, Mali challenged France's penholder status at the UNSC.
Mali had also accused France of delivering weapons to militants. Moreover, the Malian Prime Minister also confirmed that it would continue military cooperation with Russia and expressed complete satisfaction with Russian military equipment, which had helped caused fear among the insurgents.
Thus, it is safe to assume that Germany's attempt to establish itself as a major force in Africa and woo the continent is an ambitious goal, but one that is likely to face many hurdles. The high level of anti-Western and pro-Russian sentiments will not be easy for Germany to overcome.
No matter what the stated objectives are, Germany's plans in Africa will also include countering growing Russian influence. However, it is only likely to meet the same fate as France and the US as Africa isn't likely to take the "bait" offered by Germany anytime soon.